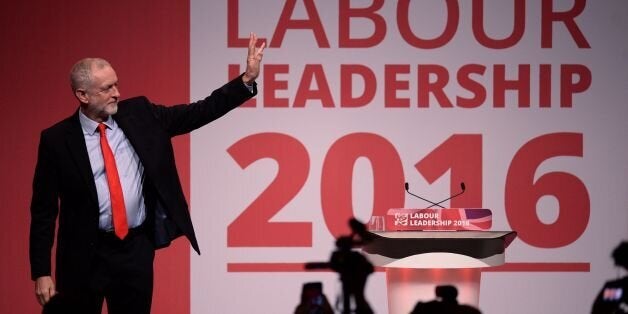 This blog is an unedited version of the speech delivered by Jeremy Corbyn at the result of the Labour leadership election in Liverpool, Saturday 24 September
I want to thank the more than 300,000 members and supporters who have given me their support and trust in this Labour leadership election. I am honoured to have won the votes of a majority of members, of affiliated supporters and of registered supporters, who have given me the second mandate in a year to lead our party.
I want to thank the volunteers on my campaign, on Owen Smith's campaign, and to Owen himself and to all the Party staff who worked so hard over the summer.
It has been an amazing summer all over Britain our Labour family facing the future. And I will do everything I can to repay that trust and that support to bring our party together to make it an engine of progress for our country and the people that depend on the Labour Party to protect their interests and win power to deliver real change. Elections are passionate and partisan affairs things are often said in the heat of the debate on all sides that we later regret.
But always remember in our party, we have much more in common than that which divides us. As far as I'm concerned the slate is wiped clean from today.
We are proud as a party that we're not afraid to discuss openly, to debate and disagree that is essential for a party that wants to change people's lives for the better that isn't prepared to accept things as they are.
It's also an essential part of what has drawn over half a million people into membership of what is now the largest political party in western Europe a party which has nearly tripled in size since last spring. Those new members are now part of a nationwide movement who can now take our message into every community in the country to win support for the election of a Labour government.
Our party has a duty of care to our members. That means intervening to stop personal abuse and also abiding by the principles of natural justice in the way we handle it. Politics is demeaned and corroded by intimidation and abuse. It is not my way and it is not the Labour way.
Now is the time for all of us to focus every ounce of our energy on exposing and defeating the Tories and the damage they are doing to our country. Theresa May's Government isn't a new government, it's David Cameron's government with a new hard right edge, repackaged with progressive slogans but threatening to take the country backwards and dithering as we face the historic challenges of Brexit.
So if you believe that education is better than segregation; that we need an NHS that isn't threatened with breakdown loaded with debt; that older people deserve dignity and the care they need in their own home; that we have a duty as a country to refugees and to promote peace rather than conflict; if like me you believe that it's a scandal that here in Britain, the sixth largest economy in the world four million children are in poverty and six million workers are paid less than the living wage.
And if, like me, you believe we can do things far better then help us build support for a genuine alternative that will invest in our future a more prosperous future in which the wealth we all create is shared more equally.
Together, arguing for the real change this country needs, I have no doubt that this party can win the next election whenever Theresa May decides to call it and form the next government.
To do that, we need to work together. This time next week we will hit the streets united as a party I am calling on Labour party members to join us in a national campaign for inclusive education for all next Saturday. The Tories' plans for grammar school segregation of our children expose their divisive and damaging agenda for our country.
My responsibility as Labour Leader is to unite this party at conference this week in Parliament and in every community around the country. But it's also the responsibility of the whole party: members of parliament, councillors, members and supporters across the country to work together and respect the democratic choice that's been made.
Labour is a party brimming full of ideas of talent and creativity and so is Britain. Unleashing that potential is the job of all of us. Let's work together for real change.
Jeremy Corbyn is leader of the Labour Party, and MP for Islington North