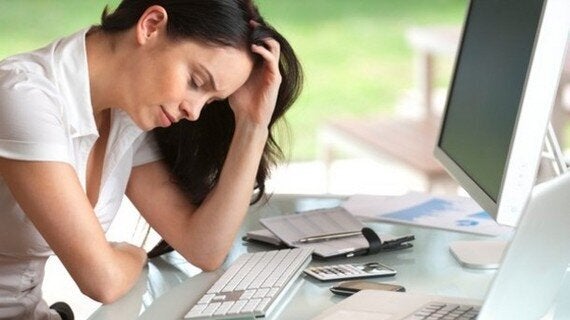 Nearly half of the UK's adult workforce are more stressed than 12 months ago and according to a study released today a third are unable to go a whole day without turning to a sugary snack for relief.
Whilst seeking comfort in sugar might comfort momentarily, in the long run it's slightly counterproductive. Stimulants such as sugar and caffeine can trigger a stress reaction even when no external stress is present, so wise snacking is beneficial to tacking day-to-day strains. Learning to snack efficently can be daunting, as when you think you've just got it right you find your low-cal fibre bar is jam packed with artificial nasties.
Nutritionist Patrick Holford suggests: "The recommendation to cut sugar intake to 5% of calories (actually we 'need' none) is a step in the right direction. It's not just sugar, but 'fast' carbohydrates, that are driving weight gain, diabetes and heart disease. So, eating low sugar foods, especially oat-based which is the slowest sugar releasing grain, is the easiest way to get your total sugar intake down to 5%, which means a total intake of no more than 5 teaspoons. A teaspoon of sugar is roughly 4 grams. Most cans of fizzy drinks contain 30 grams - nine teaspoons."
A recent report from the Scientific Advisory Committee on Nutrition (SACN) urges the UK population to get no more than 5% of its daily energy intake from sugar. This is the equivalent of 25 grams (5 teaspoons) of sugar for women and 35 grams (8 teaspoons) for men - a 50% reduction from current recommended daily intakes which so many of us already struggle to achieve.
While most of us strive to maintain a balanced and healthy diet, we all know how tempting it can be to grab a chocolate bar or sugary drink in hurry. So here are some tasty alternatives for maintaining high levels of fibre and reducing sugar intake to help you hit the new targets: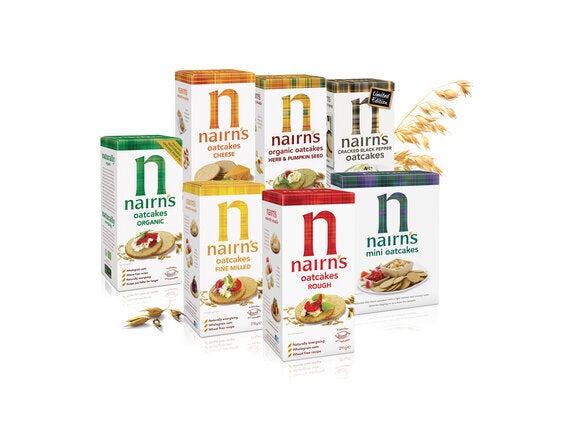 Nairn's range of oatcakes are packed full of wholegrain oats, high in fibre and have no added sugar. They're also jam packed with complex carbohydrates giving you a natural boost to help you get the most out of your day. Try them on their own if you're feeling peckish before meals or spice them up with a healthy topping for lunch.
Nairn's oatcakes are available from Waitrose and all major retailers for an RRP of £1.29.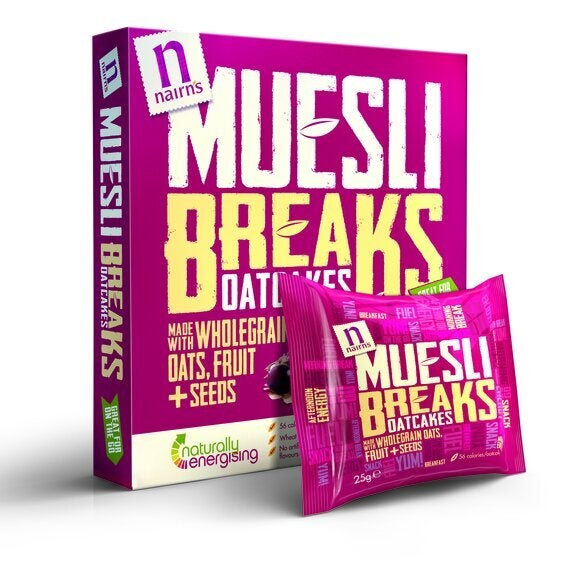 For a wheat-free snack that won't hinder your healthy eating efforts, look no further than Nairn's new Muesli Breaks. Oats are packed full of nutrients and have long been recommended by health experts as a source of soluble fibre to keep your digestive system in tip top condition and help you feel fuller for longer. Nairn's Muesli Breaks are packed full of Scottish oats, currants and sunflower seeds and also come in single serve pouches to aid portion control.
Nairn's Muesli Breaks are available from Sainsbury's, Waitrose and independent health food stores for an RRP of £1.69 or 50p for a single serve pouch (2 oatcakes).
Afternoon Indulgence Anyone?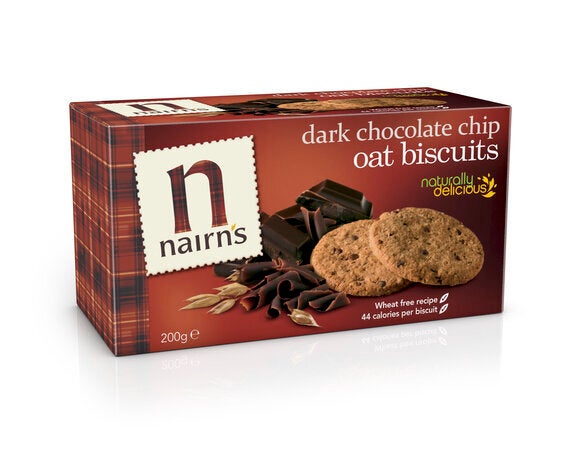 Boredom, deadlines and the afternoon chocolate run can make work a notoriously challenging environment for sticking to healthy eating. But don't stress! Sit back and savour the delicious taste of Nairn's Oat Biscuits, available in four delicious flavours (Dark Chocolate Chip, Fruit & Spice, Mixed Berries and Stem Ginger). Pop a pack in your bag to see how Nairn's oat biscuits can help you stay naturally energised throughout the day.
Nairn's Oat Biscuits are available from Sainsbury's, Waitrose and independent health food stores for an RRP of £1.35.
The Ultimate Thirst Quencher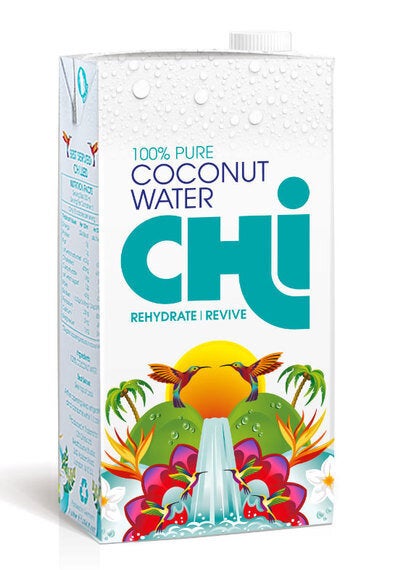 Looking to re-hydrate the tasty way? Then look no further than CHI Coconut Water. Made using only 100% natural coconut water, Chi has made a drink that combines both taste and vitality, with no added sugar or preservatives.
Bursting with health benefits, the Chi original has twice the potassium of the average banana and more than most other sports drinks, leaving you feeling refreshed and energised. Each serving contains fibre to aid digestion; electrolytes to keep your body vibrant; protein to stave off hunger pangs; vitamins B, C and E and it's also a rich source of calcium and iron.
Chi Coconut Water (Original) can be found in Tesco, Whole Foods, Amazon.co.uk, Planet Organic and other health food stores nationwide. Available in two sizes: 330ml, RRP £1.69 and 1 litre, RRP £3.49.