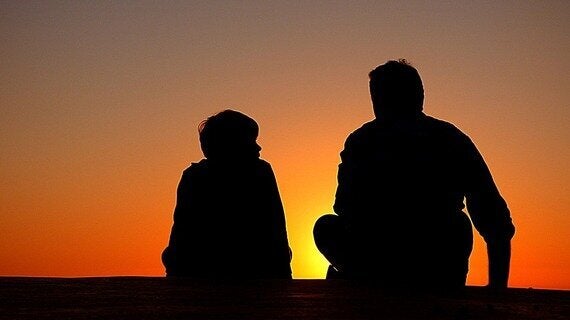 We're officially halfway through the year and do you know what that means? Christmas is coming. I know it seems crazy to be talking about the festive period before we're even through with summer but let's be honest, summer's a fantasy in the UK. If you're anything like my family, the tricky subject about 'what to do for Christmas' is being frantically thrown around by your Mum while she plans a calendar of events for the week. Your siblings and stepsiblings - each with their own partners - ignore the stupidly early emails and texts your parents send you in order to prepare fair room allocation.
So yes, I've been thinking about Christmas. With this then comes the painfully arduous task of trying to find a good present for my Dad. Luckily, this year's Father's Day saw me researching the topic heavily; I'm going to regale you with my findings. Hopefully it'll set you up for a good two years or so.
Football is a sore subject right now since our performance in the 2016 Euro's so I'm going to get this out of the way quickly. However, tickets for any football-loving Dad is always a win. Obviously if he already holds a season ticket this is pretty pointless but if not, paying for your Dad to go watch a game is bound to be a safe present. The first game of football I ever went to with my Dad left me soaked in coke after a spillage from the fan next to me. This scarring memory means I'm reluctant to go myself and would pay for two tickets for him, however, most normal people would see this as a great bonding experience I'm sure.
I've always been a huge advocate of experiences over things for presents. My Dad is a huge aviation fan - our house is surrounded by classic memorabilia - so anything around this theme is difficult; buying him something material means risking him already having it. So when I stumbled across these Spitfire flights after spending hours trawling the web for 'best father's day gift ideas', I genuinely felt as if I'd hit the jackpot. You can get your Dad to ride in the cockpit of a Spitfire for £100! Just sit back and watch as you become the favourite child.
I guess this is a less expensive Spitfire experience. It doesn't necessarily have to be a classic car show if that's not his bag; perhaps a boat show or some other rally of weird things. But I'm telling you; I recently went to surprise my Dad at one of these and honestly, he welled up. He was showcasing a car he'd recently built so maybe don't expect this reaction - but still, I think any Dad would be appreciative of you going to something with him that you clearly don't have any interest in. Hot top: remember to act interested though.
Anything on thisiswhyimbroke.com
OK so I've gone on long enough without mentioning those standard 'Dad gifts'. Instead of listing the huge amount of bad-but-great gifts that are brilliant but basically useless, I'm going to recommend one site: thisiswhyimbroke.com. This is pretty much my go-to place for anything great but entirely pointless. You'll find an Aladdin's cave of gifts but be careful, you'll find yourself deep in a thisiswhyimbroke.com hole with a basket full of glow-in-the-dark toilet paper you 100% don't need.
This is normally something I think about for my Mum. But, recently, I've been tempted by a flurry of Ryanair sales that are practically giving away flights to Dublin for stupidly low prices. Dublin seems to me like a pretty perfect Dad weekend; whether he's into his beer, nature, or culture, a weekend here with either you or his pals is probably going to be right up his street. If you were smart about this, you could definitely get him flights and AirBnB accommodation for the same price as the old Spitfire Flight.