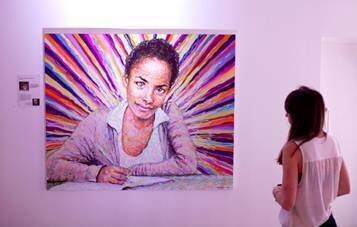 Photo Credit: David Parry/PA Wire
How would you feel as a young girl, forced to marry a man five times your age? Well, I got to know how one girl felt in a chilling, girls-only, immersive experience, built in the heart of East London. Artistic consultancy provided by Punchdrunk Enrichment created a theatre experience that brought to life the realities faced by girls living in poverty. The exhibition was part of the Girl Effect Live festival in Shoreditch on Sunday 20 July.
A group of six of us walked down the entrance stairs in what appeared to be an office-looking building but, as I got to the bottom of the stairs, the lighting dimmed down dramatically. We were now in an isolated space where a couple of Girl Effect Live volunteers briefed us on how we were about to go on the journey of a young girl in poverty and warned us that we may find some things disturbing.
The volunteers directed us to a tree bark-like bench and we were told to "wait for the teacher". I could not have guessed what was to happen next. After a nervous wait, an African teacher came out with a thin wooden stick in her hand. As she raised it high I feared it was going to strike my shoulder but, it skimmed my left shoulder blade as she sharply ordered us into the classroom.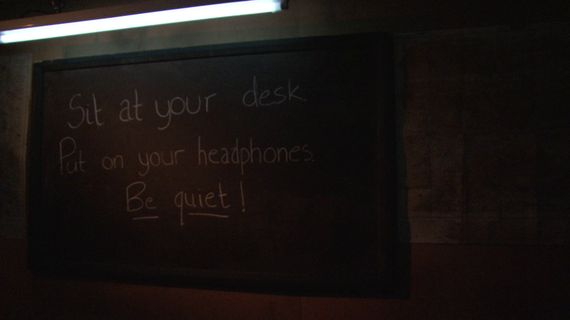 As soon as each of us put the headphones on we were immersed into the life of one girl's fate. One girl spoke into my ear, telling me how she first met her two friends that sat directly next to her in class. She even showed me a picture of all three of them together.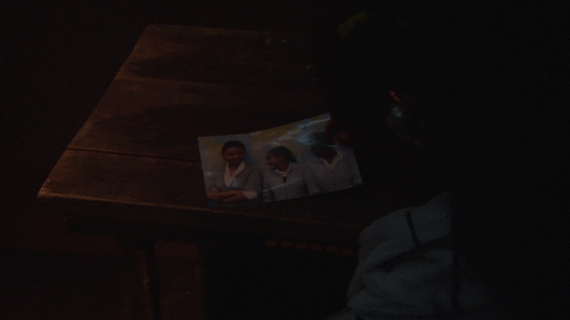 She told me how excited she was to attend a wedding that her mother had told her they were going to. She asked me to leave the classroom through the door behind me. I found myself in a room where she told me to take a seat. In front of me was a mirror framed with flowers and a red wedding dress laid on the desk. She then told me that it was here that her mother revealed to her that she was the one getting married. The young girl told me how she was confused and before she knew it, she was traveling back to her newly wed husband's village.
She took me through the path they travelled until they reached their home. She asked me to go into their bedroom and to sit on their bed. As I approached the bed I noticed a pair of small slippers and another pair about three times the size. You would think it was a child and their parent that shared the room, not a married couple. When they first entered the bedroom toegther, she told me that she knew what was to happen next. It was just wrong for a girl of her age to be put in such a situation, to first be forced into marriage and then forced to have sexual intercourse with a man she barely knew.
The journey ended with her asking me to glance at a picture of her and her two friends pinned up on the wall who all suffered the different fates that poverty can lead to. I left the last room through a curtain, brought back to my own privileged reality. It did not seem right that I could go back to my usual routine while so many girls suffer these consequences of poverty.
We can all do something. We can donate money, we can volunteer, we can sign the pledge below and we can make a change.