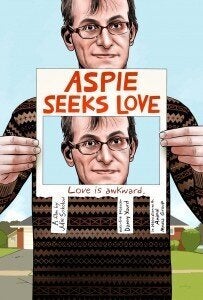 Film documentary, Aspie Seeks Love - is a new film documentary from ANIMAL, the production company who brought us the Sundance-winning BLOOD BROTHER.
Aspie Seeks Love is a film that follows David Matthews, a now nearly 50-year- old man who was diagnosed with Asperger's syndrome ate age forty-one. He is an artist and writer of fiction novels. The film spans the last twenty years of David's life in his search for love. While watching the film we follow a 'fearless outsider who has been searching for love longer than many of us have been alive.' David uses fliers featuring pop culture and 'suave' photographs of himself, in order to secure himself a date and to find love.
We were incredibly excited when the opportunity arose to be able to watch an advanced screening of the film. We are also happy to be able to share some of the story with you for Valentine's Day. Rather appropriate we think.
We don't want to give too much away but all we will say is that the film is engaging, funny, thought provoking and emotive. While watching the film, you quickly forget that you are watching a man with Asperger's syndrome, instead you just see a man who is searching for love. You become immersed in his story. You will never view the need for human relationships and contact in relation to Asperger's syndrome, in quite the same way again.
There are many scenes of humor during the film, when David takes a 'selfie' of himself before meeting his date for the first time at the airport, when he goes in search of the perfect Valentines gift etc. However there are also moments of extreme poignancy, the scene where his old college school friend tells that David wanted a photo taken of himself, with his college friends, to prove to his family that his friends really existed. Then there is the scene where one of his girlfriend's tells that she has been asked if David is 'capable of love.'
Ultimately though, what we see is David, a man who is incredibly funny, articulate ad incredibly engaging.
We were absolutely thrilled and slightly nervous when we had the opportunity to be able to interview both David and Julie about this thought provoking film.
Before we share their interviews with you, take a look at the trailer for the film, shown below.
Here is our interview with Julie Sokolow, director and producer of the film.
How did you meet David and become involved with the film?
A lot of people in Pittsburgh know about David since he spent twenty years posting personal ad fliers to telephone poles around town. I always loved his fliers, his sense of humor, and honesty. I really admired his willingness to put himself out there. I always wanted to meet him, but it just hadn't happened yet. Then out of the blue, he sent me a Facebook message saying, "I've seen your documentaries and I think you should make one about me." It kind of felt like destiny.
The film spans twenty years. How did you get footage from back then?
Years ago, a fantastic filmmaker named Gordon Nelson directed a short film called "Find Dave a Date". It's an experimental black-and-white film that features David and his fliers. It was incredible to use Nelson's footage in our movie to show the epic duration of David's lifelong quest for love. Our film focuses on David's quest for love in the era of online dating, so you can see how the internet has really changed the dating game!
The film has a very relaxed and gentle feel about it. Were you almost a 'fly on the wall', an observer? I felt incredibly lucky to be allowed into David's world and I felt as if I was his friend.
I definitely wanted to immerse the audience in David's world and everyday life. However, when you're lonely and looking for love, it can be a really bleak emotional experience. I didn't want to sugarcoat that, but at the same time, I wanted David's incredible sense of humor to shine through the darker moments. David and I became really great friends and I was always hoping for the best for him from behind the camera.
I love the music in the film and again I felt it had a timely quality and matched David's personality, that of being very naturalistic yet funny at the same time. How did you go about choosing the songs within the film?
I wrote and recorded half of the songs myself for the film. I've always written cheeky songs about unrequited love and heartbreak, so it felt perfect to incorporate them into a movie about love. The other half of the soundtrack is by Alan Lewandowski and his bands Anita Fix and The Working Poor. Alan's songs are also good at conveying vulnerability with a sense of humor. I think that's an aesthetic we share.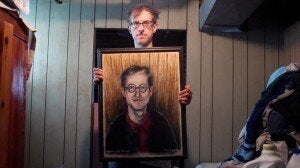 How did you approach the various women in the film? Were they happy to be involved? I found their stories to be as equally interesting.
David met most of the women online on OKCupid and that's how they ended up in our film. They would exchange messages and he'd explain to them that he was the subject of a documentary. I think they were cool with being in the film because they genuinely wanted to go on a date with David.
How did members of David's social groups feel about being part of the film?
David's autism group welcomed us with open arms. We are endlessly grateful to them. I think a lot of the people in the group related to David's desire to find love. At the end of the day, it's a universal struggle that so many of us face, both on and off the spectrum. The difficulties of finding love with autism are unique, and David's friends really helped to shed a light on those distinctions.
The film has obviously been a labour of love for you. Will there be a sequel?
I would love to know what happens next. We'll see! I wouldn't rule it out.
Where and when can we see the film?
Aspie Seeks Love will premiere at Cinequest Film Festival in California soon. It will be playing throughout the world in 2015, so check our site periodically for new screening times and locations.
You can do so by clicking here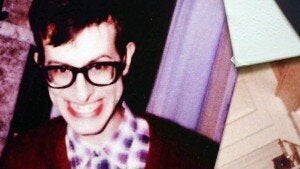 Here is our interview with David Matthews.
Your sense of humor comes across on film. Many people believe that individuals on the autism spectrum do not have a sense of humor. Was it your intention to dismiss some of the myths and stereotypes surrounding autism?
I've used humor since childhood as a way to distinguish myself in everyday life, the way other people distinguish themselves through sports or academics. When filming began, I hadn't intended to improve the autism spectrum's image through my trademark deadpan irony and wacky surrealism. However, soon I occasionally, purposely went for the laughs, only when the situation warranted them; some situations called for seriousness, not for comedy. I realized that proving I could experience actual human moods and emotions could favorably influence the public's perception of people on the spectrum, though I don't consider myself the autism poster child. Rather, I consider myself David.
You mention the DSM-5 and the fact that Asperger's is no longer a separate diagnosis. You say that you now have difficulty accessing services. Could you tell me a little about this? This is a huge concern for many people.
Many organizations no longer can specifically help me improve my employment skills or my interpersonal relationships, and can no longer provide support networks. Asperger's and other types of high-functioning autism differ from more severe types of autism; each autistic person has different issues that need addressing. More classification would help address those issues more effectively.
You were diagnosed at forty-one years of age. This is more common than people think, with individuals who are now over 30. Was it a relief? Did you find that you were able to access more help and support?
Receiving my diagnosis did fill me with relief. I realized I wasn't to blame for my so-called eccentricities, that they had a neurological basis. As for "more help and support", soon after receiving the diagnosis in 2006, I attended my first Asperger's support group. I still belong to that support group.
I love the fact that you posted fliers advertising yourself to women. Did you ever receive any negative comments about this? Did you ever meet someone by doing so?
I received a few letters that called me creepy and the anti-Christ and lacking in male reproductive equipment. I also received one sarcastically-supportive letter from a female blowup doll, complete with a photo of her wearing a black lace bra. I would have sarcastically responded if she'd given a forwarding address. Also, a Pittsburgh cultural website ran an interview with me in 2002 that depicted me at my nerdiest and most socially-inept, though in those pre-diagnosis days, I did lack certain conversational skills; the interviewer twice reminded me to keep my hand away from my mouth when talking. At least the site later printed an essay of mine.
I dated a few women who responded to the fliers but didn't form any romantic relationships. I might have dated more respondents, but my shyness precluded that. By the mid-2000s, I received no replies at all, though by then, I fliered more as a performance-art project spoofing male-female dating perceptions. (I would go on to display some of my fliers in a Pittsburgh art show in 2011.)
It is very interesting that you tell of how difficult it is to read a woman's body language. Can you tell me a little about this challenge?
Yes, Aspies do have difficulty picking up social cues. For the longest time, I would analyse conversational content while ignoring its packaging--i.e., tone of voice, facial expression, stance, and gestures. Textual knowledge helped me write effective school reports but didn't enhance my romantic life. After the first date, so many women would tell me they didn't want to see me again either verbally or by not contacting me again. Hadn't I dazzled those women with my erudition and my witty personality? Years later, I realized I had dazzled them too much, offering my undiluted self instead of something a little more modulated. If I'd noticed their cues, maybe I could have altered my behavior and gained a second date.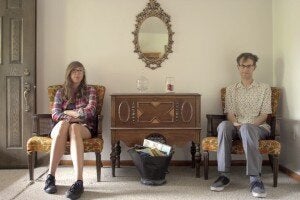 In the film, we meet your old college friend Wayne as well as your friends on the spectrum today. What advice would you give to fellow individuals on the spectrum regarding forming friendships?
Form friendships with like-minded people whenever you can. Today, of course, autistic youngsters can easily use the internet to find similar people who have similar interests. But during my younger, pre-cyber days, I had no choice but to meet people face-to-face during those rare times I felt bold enough to approach someone. I didn't form any real friendships until meeting Wayne and his friends during my sophomore year of college; meeting fellow artists made me feel less alone and more confident in myself.
I am very interested in your writing. Where can we read your short story collection, Meltdown in the Cereal Aisle?
What are your future writing plans? What are you working on now?
I hope to have a revised and expanded version of Meltdown in the Cereal Aisle published in 2015. My current project, almost completed, is a novel called Give a Little to Get a Lot. You can read excerpts and outtakes from that novel appear on my WordPress blog.
Is there any message that you would like to give to our readers?
Always feel confident in yourselves. Always pursue your interests, no matter how allegedly non mainstream. Always treat others with respect.
What have you learned about love and relationships from all your years looking for love?
Don't have unrealistic standards; try to accept people's differences.
We would like to thank both Julie and David for allowing us to watch their film and for taking the time out of their busy schedule to answer our questions.
We wish them the best of luck with Aspie Seeks Love.
Julie started out as a lo-fi singer-songwriter. Her album Something About Violins was released by Austin, Texas label Western Vinyl and acclaimed by Pitchfork, Wire, and the Washington Post. Since then, she's made short films that have appeared in the New York Times, TIME, and Huffington Post. She is the director of the Healthy Artists series, which profiles over forty uninsured artists who struggle to afford health care. Aspie Seeks Love is her first feature-length movie and she composed a large portion of the soundtrack.