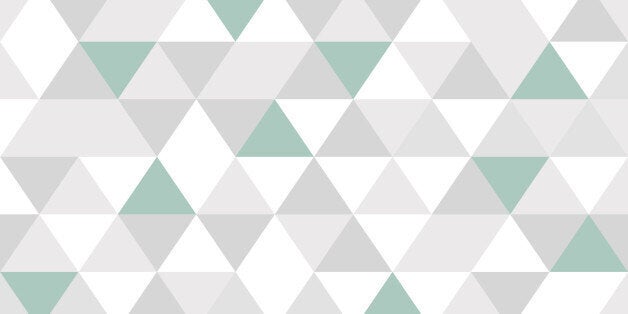 It had previously been reported that Theresa May wanted to cancel HS2 when she became PM, but was told it was 'too late'. £2bn may have been blown on HS2, but there is no excuse in throwing good money after bad. Forget the Garden Bridge, remember the cancelled NHS computer system burning £9.8bn, or the £740m of projects Theresa May dumped on arrival at the Home Office?
With the secret Heywood Report into the true state of affairs at HS2 Ltd, there is no doubt good reason for not wanting to be tied to Camerons' HS2, but at the weekend May seemingly caved in to pressure from HS2 cheerleaders, telling the Yorkshire Post "We remain absolutely committed to HS2".
This week-long wobble was reminiscent of the one Labour had in 2013 when Ed Balls had the sense to ask; "Is this the best way to spend £50 billion?". Balls, like May it seems, was firmly instructed by those from the cities HS2 is due to 'benefit' that this was a non-starter, which given that HS2 Ltd have employed 17 PR firms so that Government can lobby itself, is sadly no shock.
Jeremy Corbyn, who previously voted against HS2, is similarly hamstrung. His Momentum group is heavily dependent on rail unions ASLEF & TSSA, whose mentality is no more complex than 'more trains good', despite HS2 being clearly an all-or-nothing affair. With inevitable budget over-runs, HS2 would suck up the entire DfT capital budget and more, squeezing out more beneficial rail infrastructure projects for decades to come.
First adopted without any assessment of whether it is needed, HS2 is now exactly where the 2006 DfT transport study by Sir Rod Eddington warned it would be:
"The challenge to be tackled has not been fully understood before a solution has been generated....... Such projects - 'grands projets' - develop real momentum, driven by strong lobbying. The momentum can make such projects difficult - and unpopular - to stop."
Arguments used to support HS2 are superficial superlatives without substance: "Essential, compelling and transformational", and that it will "Deliver connectivity, productivity and growth". The reality would be exactly the opposite. Whilst HS2 is pushed as a magic wand to cure the North-South divide, every single piece of international evidence shows it would reinforce the dominance of London.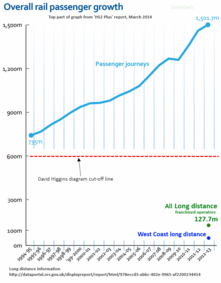 As everyone accepts railways need more capacity, that is now what HS2 is supposedly for. But HS2 delivers capacity where it is needed the least, decades away, and at the highest possible cost. The vast majority of rail passengers are not the inter-city business elite HS2 would serve, but short distance commuters. Whilst 'freeing up capacity' sounds like a laudable aim, the HS2 business case states this would be achieved via £11.2bn worth of unspecified cuts to existing rail services.
Across the world, high speed rail lines require massive subsidies having failed to achieve the grossly inflated passenger forecasts used to justify their construction. The National Audit Office say HS1 in Kent will cost an extra £10bn for just this reason.
The deception surrounding HS2 has long been endemic, with Chris Grayling sticking to the oft-repeated line that for every pound spent on HS2, we will get back £2.50 in benefits back. This hasn't been the case since the benefit cost ratio was downgraded in 2013, and since then the proposed links to the Channel Tunnel & Heathrow have been cut, without the BCR being updated. These supposed benefits rely on the absolute 'fact' that no-one ever works on trains, and also assumed are further unbudgeted, unspecified, off the books investments needed to plumb HS2 in the existing transport system.
For seven years, HS2 has suffered from the worst possible thing you can have in UK politics; dogmatic and unwavering cross-party support. When scrutiny of HS2 has come from the likes of the NAO, Public Accounts Committee, Economic Affairs Committee and others including a host of transport, environmental and economics experts, it has been dismissed and ignored using standard soundbites. This culture has meant despite HS2 being consistently rated as in danger of failing by the Cabinet Office, HS2 Ltd repetitively claim they've fixed all the problems, and six months later the cycle repeats.
"Leaks from inside the HS2 bureaucracy suggests the total cost of HS2 will be over £200 billion."
No-one expects that the next Government will have an easy time. But remarkably, despite an almost inevitable backdrop of more cuts in public services, politicians are queuing up to embrace the ongoing festering sore of more delays and more billions on a project, only wanted by those planning to rake in those billions.
All the evidence shows HS2 will be a disaster, but what do politicians care about evidence?