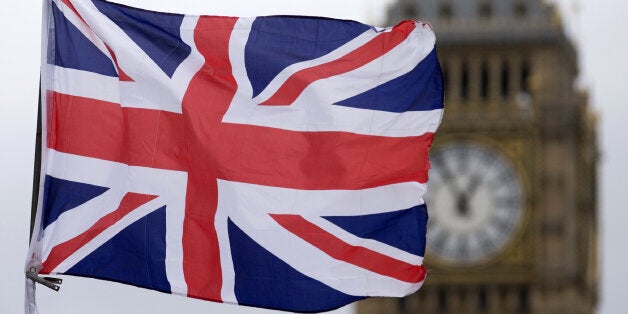 Amidst all talk of a divide nation, one thing is worth pointing out in the sombre aftermath of this historical vote. Whether you voted for Britain to leave or to remain in the EU, you almost certainly didn't vote for a more polluted country. You may have voted Leave because you believe in an independent Britain, are concerned about immigration, or wanted to stick it up to Brussels bureaucrats or the UK establishment. But chances are you didn't vote for more deadly pollutants to poison our air, or bee-harming pesticides to be sprayed across our fields, or more carbon emissions to fuel dangerous climate change.
Yet, today's vote could be the first step towards scrapping some of the fundamental rules protecting our environment and our health. The world's most rigorous and comprehensive system of environmental regulations has just become a stack of chips in the Brexit casino. Whilst shedding protections for our wildlife, countryside and climate may not have been the intention of most Brexit voters, that is now a looming threat. Many of the laws that make our drinking and bathing water safe, our air cleaner, our fishing industry more sustainable and our climate safer now hang by a thread.
Not everything will change, and, even better, none of this is a fait accompli. Britain isn't leaving the international community, and we're certainly not leaving the planet. That means the Paris climate agreement is every bit as vital to our future today as it was yesterday. In fact sticking to our Paris promises is more important than ever. We are about to negotiate new trade deals with many parts of the world, and the last thing we can afford to do is break the commitments we made to the world just six months ago. Cameron's successor has a chance to immediately reaffirm Britain's relationship with the international community by ratifying the Paris deal.
But there is a very real fear that Cameron's successor will come from the school that supports a bonfire of anti-pollution protections. The UK's leading euro sceptics and our leading climate sceptics are the same people, and as their position in government is strengthened by this vote, so will climate change denial take a more central place in our politics. And there have already been many promises to slash red tape to set business free. In practice, that is very likely to mean a loss of landscape and biodiversity protections, indeed George Eustace, the farming minister, forecast that "The birds and habitats directives would go," and not in a regretful tone.
That means the green movement, indeed every Briton who values a clean and safe environment, must rally to the defence of nature as it comes under sustained assault from deregulators and free-market fundamentalists.
Over the coming months we all need to demand that the government replaces European regulations protecting nature with new UK laws that are just as strong. If you care about birds or other wildlife, science, natural landscapes, clean beaches and sewage-free seas, food that's safe to eat and air that's safe to breathe, then you can't afford to be a passive observer to the renegotiations into which we have been plunged.
The environment barely featured in this campaign, and whoever comes to occupy Downing Street does not have a mandate to gut the environmental laws that we all rely on to protect us from pollution. Yet there are Brexit politicians who will behave as though they do have that mandate, and the political momentum is with them. More could be won and lost in the next year or two than in decades of politics as usual.
What did feature prominently in the campaign was democracy, and the desire of the public to have their concerns heard by elites they perceived to be distant and disconnected. We won't be given a referendum on fracking, protecting badgers and hedgehogs, where our sewage outflow pipes should go, or whether a habitable climate is worth protecting. But democracy is not suspended. Now is the time that your voice is most urgently needed to protect the things you love which cannot speak for themselves.
If we seize the tools we have to influence how we are governed, tell our representatives what we think and how much it matters to us by every means at our disposal, then we can protect the progress we made within the EU, and potentially make more. But that progress will come under attack, and it will need all of us to defend it.