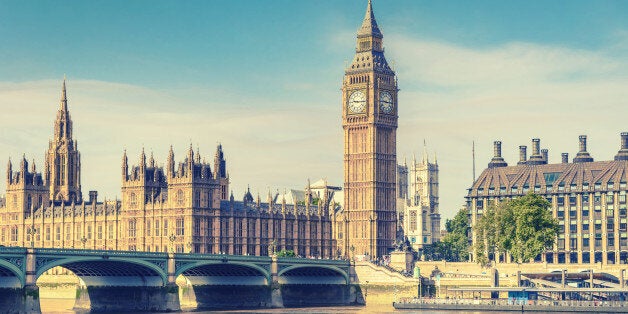 Benjamin Franklin once said "you may delay, but time will not". This quote perfectly captures the message being sent from UK Plc. to Government this week.
In the aftermath of a general election aimed to provide certainty and to unite the country we find ourselves in a state of instability and uncertainty. With a minority government, no clear national plan on Brexit and business confidence fast shrinking, the economy sits on cliff edge.
Whilst there is no silver bullet of an answer to combat the headwinds hitting the economy, business and government must now come together to do all in its power to end the turmoil. We have been living in political and economic limbo since the EU referendum was called in 2015 and this has slowly drained business, consumer and investor confidence. Now is time to end this unsettling state of affairs.
To start, we must control what we can control. Whilst the UK decided last year to leave the EU the nature of that departure was never agreed. With the sudden shift in politics over the past few days now is the time to take a long and sober look at Brexit and the role it can play in building a global Britain.
Shortly after last year's EU referendum ACCA polled its UK members - almost 80,000 professional accountants working in all sectors and across all sizes of business - on what they thought would make a successful Brexit. Overwhelmingly they told us that some form of continued access to the single market would be crucial to the well-being of the UK economy post-Brexit.
We need a plan that places trade, talent and technology at its heart. All are the lifeblood of business and, in turn, the drivers of a healthy economy. All flow freely in a global world and we need to ensure that our political and economic plans for Brexit embrace this fact. A plan that creates barriers will fail business, the economy and wider society.
The plan also needs to be forward-thinking. An election intended to decide the government until 2022 has returned an unconvincing outcome. Any successful economic strategy must have a vision for the UK beyond Brexit in 2019.
The economy barely featured in this election as an issue. Yet government needs a strong voice from business to make an informed decision on such a significant issue and should be doing more to demonstrate they value its views.
As Downing Street discovered the hard way, a shielded and closed door approach will not work on an issue that affects so many in many different ways. An inclusive approach is what is needed to create a cohesive Brexit plan that gets the support of business and society alike. Now is the time for government to listen.