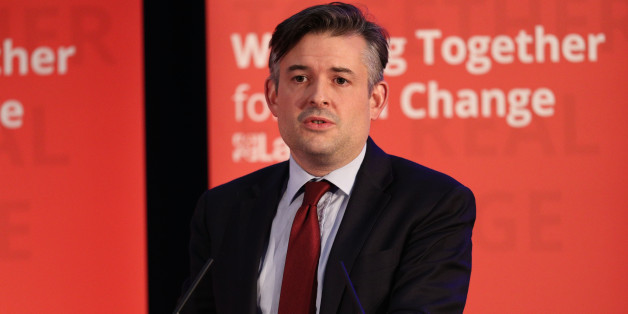 Dan Kitwood via Getty Images
The latest fiasco in Theresa May's shocking mishandling of our NHS has been revealed.
Leaked documents show that the number of people waiting more than four months for non-emergency surgery could double to a record peak of 5.5million by 2019.
That's the equivalent of nearly one in ten people in England being stuck on waiting lists for treatments on our NHS. It's a disgraceful illustration of the Tories' complete failure to put patients first.
Most worryingly, it's led to surgeons warning that the "devastating" prediction could result in disability and even deaths due to excessive waits.
This is extremely serious. It's the latest in a string of damning warnings indicative of a Tory Prime Minister overseeing an unprecedented crisis in our health service.
Back in March Simon Stevens, head of NHS England, said that a target to ensure 92% of patients had non-urgent operations within 18 weeks of being referred by their GP would be abandoned to fund other priorities.
The target has been in place since 2004. It's an important indicator of patient welfare and we are extremely concerned that Jeremy Hunt has willingly dropped this target, along with downgrading the crucial four treatment target in A&Es.
It's why we consulted with a leading QC who suggested Jeremy Hunt acted illegally by not ensuring NHS England compelled hospitals to treat the required 92% of patients within 18 weeks.
It shows that Theresa May is failing to deliver the standards of care to which NHS patients and legally entitled.
Because the truth is that under this Tory Government, it has become harder than ever to see a GP, social care budgets have been cut by billions and mental health services are stretched to breaking point.
NHS England's standard of 95% of patients spending four hours or less in A&E has not been met since July 2015. The target for cancer waiting times remaining under two months has not been met since December 2015. And the target for ambulances attending the most serious emergencies within eight minutes has not been met since May 2015.
It simply isn't good enough. Because behind every one of these targets is a patient surrounded by their family anxious and waiting in pain for operations and treatments.
On Tuesday we heard that one patient in Portsmouth had to wait over five hours for an ambulance to arrive.
This is a crisis which requires urgent and sustained action. It requires leadership which priorities patient safety above all else.
What it doesn't require is a Tory Prime Minister so out of touch with the reality in our hospitals, that she dismisses the crisis as a mere "small number of incidents".
The truth is that Theresa May's handling of the NHS has been weak and chaotic and she is letting standards slip to devastating effect.
Only Labour will ensure our NHS is given the financial and staffing resources it urgently needs to return services back to the standards which patients expect.
We will make it an absolute priority to ensure that patients get the standard of care which they are guaranteed under the NHS Constitution.
By giving our NHS and its fantastic staff the proper support, Labour will deliver the world class, truly 21st Century health and care system which patients deserve and expect.
Jon Ashworth is Labour's shadow health secretary and seeking re-election as MP for Leicester South