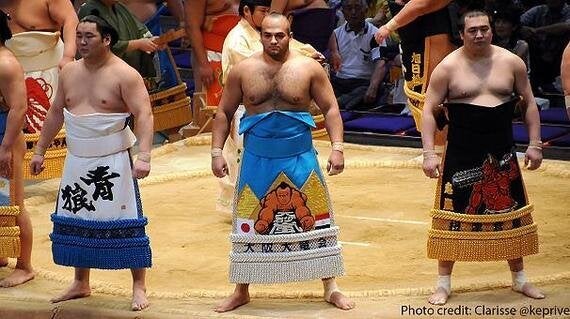 Have you ever had sheesha with a sumo in Tokyo? I don't do bucket lists - but if you do, write that one down. It's also gonna be my new jive talk - in response to those daft or tricky questions. And here's the thing - I've actually had sheesha with a sumo in Tokyo.
I happened to meet Mohammad Ateia, an Engineering Doctoral student at a conference that I was speaking at in Tokyo, and we got talking about life in Japan. I mentioned how on my last trip to Japan, I watched a short news piece uploaded on YouTube about an Egyptian sumo wrestler. As luck would have it, Mohammed said that he knew him. Great.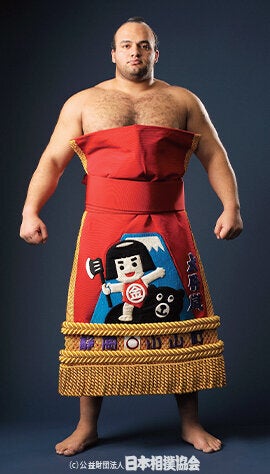 "Do you want me to call him?" he said. My reply was, "sure, I have to meet him. Imagine how cool it would be to say 'wassup Bro' to a sumo over a sheesha in Tokyo? Then I'd feel like the big maguro" [Japanese for tuna]... crazy I know.
But it got crazier. I didn't figure that it was such an attractive night out as to entice Sheikh Mustafa Cerić, the other international speaker at the conference, to tag along with me.
So there Mustafa and I went, arm in arm, into an up-market secluded sheesha joint to meet sumo in Tokyo. And when we arrived I think they became more freaked out by us than them. A marketing university academic with an afro, who loves bushido, with an Islamic cleric in tow.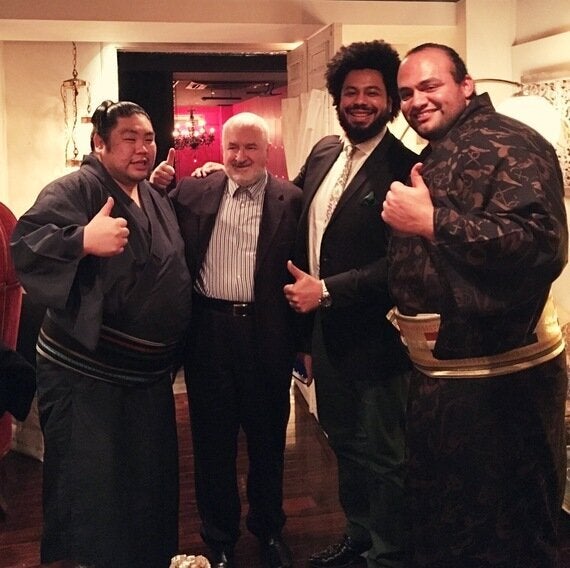 Genkaiho is Ōsunaarashi's assistant and my mind wandered thinking about how cool it would be to have an assistant like him. Genkaiho sat there fascinated by my hair and bugged out by the fact that I was from Manchester and knew anything about Japanese martial arts. Me, of course I too was in admiration of his size, hair and the surrealness of the unfolding evening. My pigeon Japanese and his Engrish (sic).
Once Ōsunaarashi, got over an almost schoolboy guilt of meeting a Grand Mufti Muslim heavyweight, speaking to him in Arabic about matters perhaps too deep for a late Wednesday night, weirdness settled down into an electric atmosphere of raucous full-bellied laughter, and swirling conversations in Arabic, English and Japanese.
Sheikh Mustafa left for a fairly early night, and then Ōsunaarashi loosened his kimono belt, me my tie, and then we chewed the fat on life.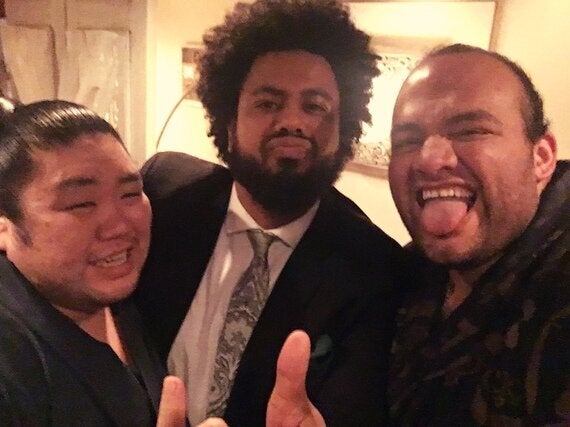 Ōsunaarashi, Japanese for Great Sand Storm, or otherwise known as Abdelrahman, discovered his love for sumo at an amateur sumo wrestling club in Egypt, after having grown to the awesome size of 120kg as a body builder by the age of 15. He came to Japan still a teenager determined to make his mark.
You have to admire someone who arrived alone, ignoring a sea of doubters on both sides of the water: that an Arab, African, Muslim boy could do anything in Japan at all. And here he is now, the talk of the town - a disciplined, headstrong, mountain of man who follows the arduous life of a sumo, with all of its rules, who lights up wherever he goes and has the world watching.
There's also a real warmth and sense of passion from him, forged from making your own luck through hard work, and polished from placing himself at the feet of traditional Islamic and Japanese culture and values.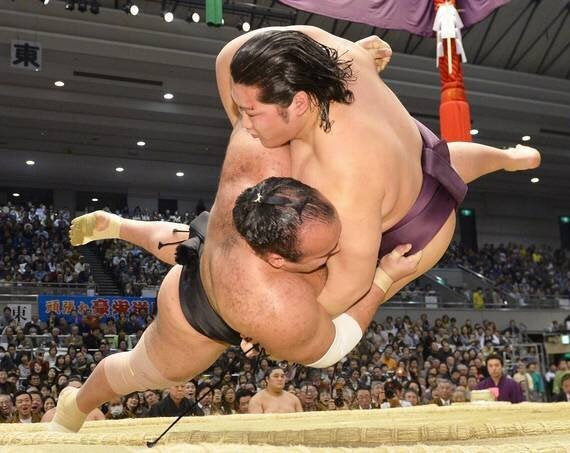 But that's not without its challenges. His broad shoulders have to bear the burden of a Japanese nation still cautions and trying to feel it's way around what Islam is and in many ways who Muslims are. Add to that the whole Muslim world and nearly 2 billion Muslims' desire to counteract unbalanced negative stereotypes painted in the media - and in Ōsunaarashi they see a sandstorm of a brand ambassador that they want to celebrate, shape, and claim.
That's a larger price for fame and success than most 23 year olds have to face. Terrorism also brings with it hate mail and threats to Ōsunaarashi that punctuate and pollute the larger pile of well-wishes and admiration.
What can you do? Well that's between me, him, and the sheesha place. What we did decide though is that if you have to eat natto, you better add some honey to it, and it tastes a whole lot better.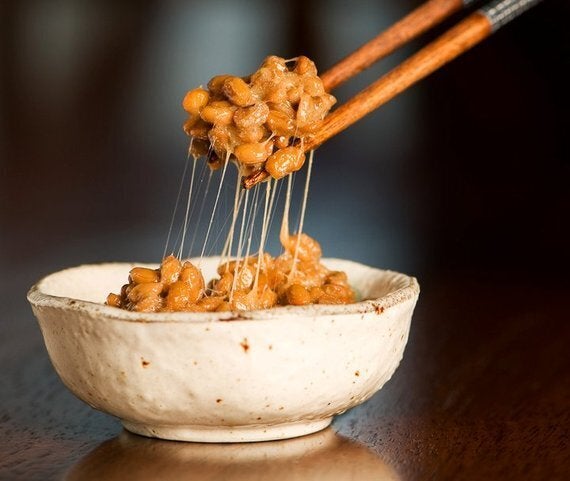 And there we cooked up natto as a new metaphor for the sticky slimy stuff in life that ends up on your plate. If you don't know what natto is, then put that on your bucket list too, and try not to freak out if you take it straight.
Related