After a busy and successful year, Mosaic, HRH The Prince of Wales' mentoring initiative that is now proudly part of The Prince's Trust, has been busy returning to schools these past two weeks after a well-deserved summer break.
Approaching our nine-year anniversary in November, I haven't known a year where Mosaic hasn't embraced change and improvement. We are confident about what we do and we know that it works. However, it is always reassuring, and in many respects very useful, to have our impact independently validated. Equally important and welcome is the external validation of Mosaic's purpose and mission.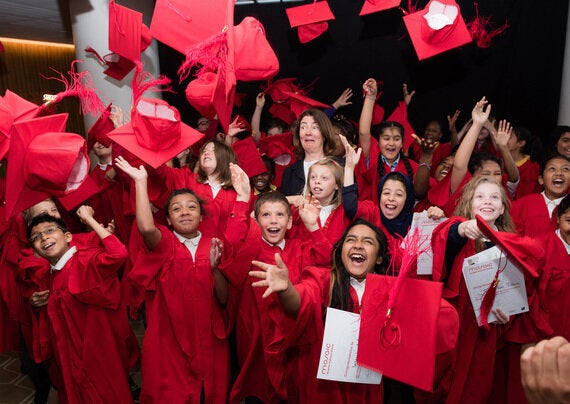 Image copyright held by the author.
The Careers & Enterprise Company recently published a study entitled Effective Employee Mentoring, which investigated the impact of mentoring by volunteer mentors from the corporate sector on both the mentors and their mentees. I contributed in a small way to the report and I am pleased to have been named as a Senior Adviser to The Careers & Enterprise Company. You can read the full report via the link above but a stand-out phrase for me is the following:
"The positive outcomes for young people associated with employer mentoring include improvements in behaviour, engagement, attainment and progression."
A similar conclusion, albeit an interim one, was reached by NatCen, Britain's largest social research agency, which is conducting a five-year study into the effects of Mosaic's mentoring programmes in secondary schools over the longer term. NatCen's initial findings suggest that in the areas of confidence, employability and self-efficacy, Mosaic mentees:
"Reported improved levels of self-esteem and confidence"
"Felt more confident about life skills such as job or university interviews, asking questions at school or college, talking to new people, trying new activities and their future plans."
Although we'll have to wait some time for the full results of the study, these interim observations bring a welcome confirmation of the effectiveness of our programmes. I am particularly pleased that some of NatCen's research is based on in-depth interviews with mentees; in other words, testimony from the young participants themselves that they feel they've benefited from Mosaic's efforts.
Personal testimony was also a significant contributory factor in two reports recently published by Clinks, the national infrastructure organisation supporting voluntary sector organisations in the Criminal Justice System, and User Voice, an ex-offender led charity.
Commissioned by Andrew Selous MP, the then Minister for Prisons, Probation and Rehabilitation, the reports investigate best practice for the running of volunteer programmes in prisons as well as commenting upon the general effectiveness of interventions of this kind.
Mosaic, with the backing of the Al-Faisal Foundation, currently has a mentoring presence in 14 prisons across England and it is pleasing to see that both reports are united in the belief that despite the numerous logistical challenges of working 'behind the gates' in prisons, the positive effect that mentoring can have on inmates is significant and can literally transform lives.
For all of us at Mosaic, the most important validation of our work is always from mentors and mentees themselves; you can't beat talking to volunteers at our celebration events or hearing the inspiring presentations from the young graduates of our Primary School programme and in a sense this is all the inspiration that we need to continue.
And the good news is that mentoring is starting to gain ever more credence in social and educational policy. Just this month, the Women and Equalities select committee published a report which called on the government to introduce a role models and mentoring programme aimed at Muslim women.
The recommendation followed the committee's inquiry on employment opportunities for Muslims in the UK. It uncovered evidence that many Muslim women experience inequality, discrimination and Islamophobia on a day-to-day basis, particularly when it comes to seeking employment.
The committee believes a dedicated mentoring programme would support aspiration and help unlock the employment potential of this disadvantaged group. I urge the government to act on the recommendation. Mentoring can empower individuals and help them overcome disadvantages that they may face.
A good starting point for the government would be talk to Mosaic - our work provides a model of exactly what's possible in this very space.