Last Tuesday at 4am, I awoke from my sleep and readied myself for my first conference, representing Adris Technologies & PulseGuard. This was the 3rd annual European CDKL5 Conference in Solihull.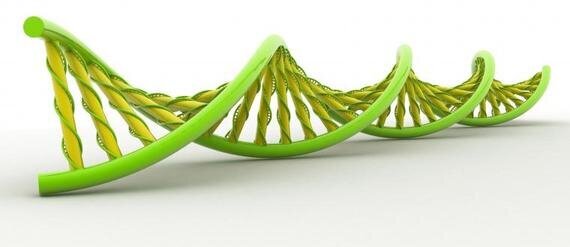 Like me before last week, you may not have heard of this rare disorder. In fact, the symptoms are not unlike Dravet syndrome. I will write a piece about Dravet soon, as it is also a disorder that is unheard of by many. But for now, CDKL5 is fresh in mind after hearing stories, meeting families and their wonderful children last week. Parents I met told of the fear they lived with for years, not knowing what their child was suffering from, and just knowing how to best support their children through knowing a diagnosis can bring peace of mind. It seems that many doctors around the country are unaware of the disorder and through spreading the awareness, more diagnoses are being made. So I hope this piece will help give you more insight into CDKL5, whether you are in the medical profession, awaiting a diagnosis for a condition or just a completely healthy human being.
CDKL5 stands for cyclin-dependent kinase-like 5. It's a gene located on the X-chromosome. The gene provides information that is essential for brain development. Not much is known about its function and more information is continually being researched. Most children affected suffer from seizures that begin in the first few months of life. One parent mentioned that her child started seizing 3 weeks after birth! Can you imagine the fear they must have felt? Most cannot walk, talk, feed themselves, are confined to wheel chairs and need constant dependence on others for everything. Visual impairment, twisting and curvature if the spine, sensory issues, gastrointestinal difficulties...the list goes on.
CDKL5 mutations have been found in children with other conditions, and doctors don't know yet what causes these mutations, nor the full spectrum of symptoms. Each child I met had different symptoms. Some were wheel chair bound, some could walk, some could walk for small periods. Some could talk, others could not. Some seemed happy, others were visually distressed. Seizures were different in each, and other symptoms differed. Like epilepsy, each case is individual.
It might be that your child has severe epilepsy and disabilities, but no diagnosis. Keep pushing, keep exploring the different options, and rarer conditions like Dravet and CDKL5. But more and more children are being diagnosed with CDKL5 as awareness spreads. We can all do something to share and make others aware of these condtions
Much like Dravet and epilepsy, good has come from bad in the shape of community. People gather, they relate, and support one other. Doctors and scientists, mixing with everyday families, to work together to help solve another of life's great mysteries. So many good things can become polluted from greed and jealousy. Its wonderfully to see a bad situation bringing out the best in human beings.
For more information on CDKL5, the symptoms and support, visit the CDKL5 UK website.
For my regular epilepsy and health tech blog on Tumblr, follow the Bard