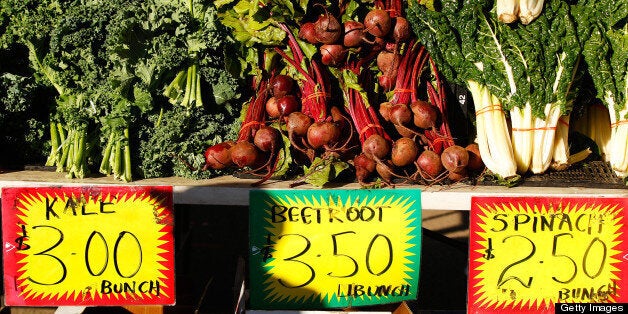 Never mind the secret supper clubs that sprung up all over London, Brighton and the like when people thought they'd better curtail spending slightly amid recession. There's a much more exclusive and far longer-standing movement that celebrates food unequivocally. What's more, the parties are basically diluted acid trips without the chemical side effects; rather than conversation centred on the asparagus season and whether to send Charlotte to the new academy down the road.
They start slightly later, when dinner parties have long since moved onto the last of the wine and diners with young children may even be getting coats. It really depends how fun any particular table might be. Still, dessert wine, drowsy conversation or taxis, then begins the witching hour and with it an entirely different party with an atmosphere like no other.
There are very few, if any conversations at these parties. And rarely, or at least not during such will you find eating or drinking of any kind. They start at around 12am but of course those true to form arrive slightly later. The true ambiance is achieved past 1am. That's when everything gets all spiritual and mesmeric.
They're at the supermarket, by the way. Though not all - Waitrose and Morrison's for example, known respectively for good quality produce, despite a polarised market should I add, are long since closed. The 24-hour rave is at Tesco. Or Sainsbury's. But Tesco is best. Yes, Night Shopping requires the Viking of the industry.
If there's one thing the long-time giant is good for, it's Night Shopping. It's brash, big and powerful. Light blazes down upon tired eyes. Rows upon rows of goods are stacked so neatly it's as if they are pews to kneel beside. In the early hours its buildings are strangely reminiscent of churches when sparsely occupied. They welcome you when everything else is closed. They are a haven of tranquillity in an otherwise forgotten time.
In these cold, almost delirious experiences some of the few in attendance choose to shop vigorously, as if it's a Saturday morning and the good apples are being plucked hurriedly and without warning. To me these are troubled souls indeed. Are they really doing the family shop? Are they that frustrated with busy Saturday morning hauls to warrant this bewitching frenzy? Thankfully, such characters are rare and easily ignored. They are crashing an otherwise wondrous affair. Because, you see, most people wandering through the aisles are not doing the 'main shop' - they are visiting for so much more than that.
They go for therapy. Whether depressed, bored or unable to sleep, the food counsels as you browse, relinquishing you from any feelings of disarray. Yes, it's as monotonous as much of life, but the methodology of it all is strangely warming. It's the formula; the gentle hum of electricity; the warming buzz of life when life should be asleep.
The produce itself, while paramount, doesn't appear to be important to every Night Shopper. Some meander ignorantly through the lanes, picking up things in disdain and without thought. As a food fan, I appreciate the delights as much as the therapeutic tragedy of it all - and sure, while Tesco hardly offers the finest delicacies, it still has its plus points. It's almost certainly the best place to pick up almond milk - which is the best thing since love by the way - and maybe a bottle of cheap yet drinkable wine and some fruit and nut mix. That's Friday with Graham sorted.
Night Shopping is a glorious time; a sanctifying time. For me, an insomniac who gets rather puzzled at it all, and who enjoys almond milk to an increasingly astonishing degree, there is nowhere better at 2am than Tesco.
Yes, if you ever find yourself awake, despairing: go and mull things over by the canned goods in the early hours. Let those vegetable-laden arms embrace you and lead you down the aisles. Trust me, you'll find it worthwhile.