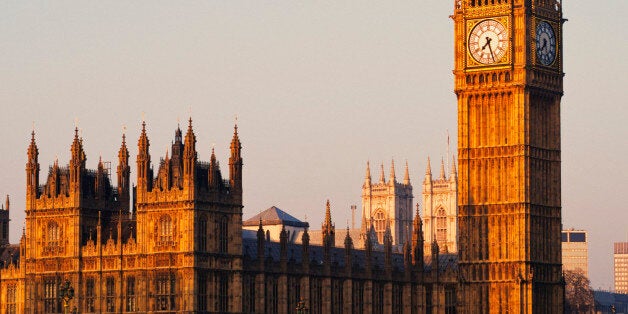 It's a sad but true fact that, in general, it's not good news that brings the need for Lords reform to the fore in British politics. But on Monday, a packed chamber of Peers gathered to discuss the need to cut the size of the upper house.
And while few would have followed the whole debate, it was by all measures a lively discussion, with nearly 60 Peers putting their names down to speak.
Because there's one subject that guarantees a good turnout in the upper house: Lords reform itself. The problem is, however, Monday's debate seemed to have missed the point.
It all came from Lord Cormack's 'Campaign for an Effective Second Chamber' - a group set up with the aim of reducing the size of the upper house. It's a valid campaign - after all, it is wrong that there are currently 25% more unelected legislators than elected ones. And the problem is only going to get worse after the number of MPs is cut to 600.
But the issue is not so much the difference in MPs to Lords - although that is of course both a symbolic and practical problem. It is the combination of this and the actual composition of the undemocratic upper chamber itself - as the only fully-unelected second house in the Western world - that is the problem.
It would be wrong to say it was the 'elephant in the room', because it was addressed by Peers. To quite a surprising extent, in fact.
In particular, it was raised by Lord Cormack, who opened the debate saying:
"Within a year of founding [the Campaign for an Effective Second Chamber], we had 100 Peers and Members of the House of Commons signed up...We like to think that we had some deterrent influence on the Labour Government, because they did not produce any more measures [post-1999] to deal with your Lordships' House during their remaining period in office."
It very quickly became clear that one reason behind the debate was not to secure meaningful Lords reform, but to have some sort of reform that will delay the 'threat' of moving to a democratically-elected second house.
"Then, in 2010, the threat to our existence became more real than apparent. Together with a sizeable group of colleagues from the other place, we helped to frustrate Mr Clegg's designs [for a mostly-elected upper house in 2012]."
When combined with the explicit rejection of an elected upper house - "Contrary to claims made by supporters of elections, electing the second chamber is not the 'democratic' option," says the group's website - one gets a depressing picture of the aims of this limited Lords reform. Not a stepping stone to a more representative, modern upper house, but an end point, a shut-off valve.
The celebrations around defeating more ambitious reform plans are particularly concerning:
"I shall always be very glad that we succeeded in that, and pay great tribute to those in the other place who ensured that that Bill ​never came before your Lordships' House. I am very proud to be wearing the tie that they designed to commemorate their endeavours [to defeat plans for an elected Lords]."
It should be obvious by now that if reform is to mean anything, it has to be more than just tinkering - we need real root-and-branch change. Because here's the rub: a smaller unelected Lords is still a big problem for democracy.
Shrinking the Lords is a start, but on its own is not enough. For one thing, the Lords is shockingly unrepresentative - geographical diversity in particular is woefully poor, with London and the South East disproportionately represented. 82% of Peers live in England and, of these, 54% state a London or South East address as their main residence.
We welcome the Lords debating cutting the numbers - but the democratic price to pay is much larger than the financial or 'perceptual' one when it comes to our archaic upper house. 48% of the public - by far the biggest group - think the Lords should be an elected chamber, while 22% back abolition. Just 10% think House of Lords should remain as it is when it comes to composition.
Reducing numbers can't be an excuse for failing to properly reform the Lords. The next debate should move beyond celebrations of stalling genuine reform, but deal with the crux of the matter: the need for a fairly elected and smaller revising chamber.
Popular in the Community