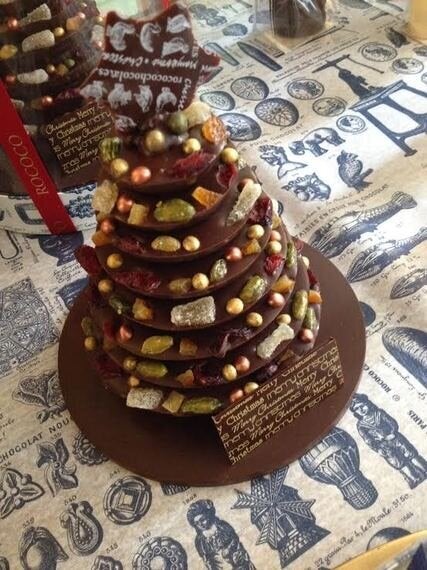 Rococo uses ethical chocolate traded directly with farmers.
I have always loved Christmas. I remember one Christmas morning coming down to the living room and being allowed in - a rare treat. The room was almost fully wood panelled and had a fireplace where we'd have logs and kindling next to it. The tree was on the opposite side of the room and under it was filled with gifts from everyone - including Santa. I remember sitting in a sea of paper with my siblings and being happy.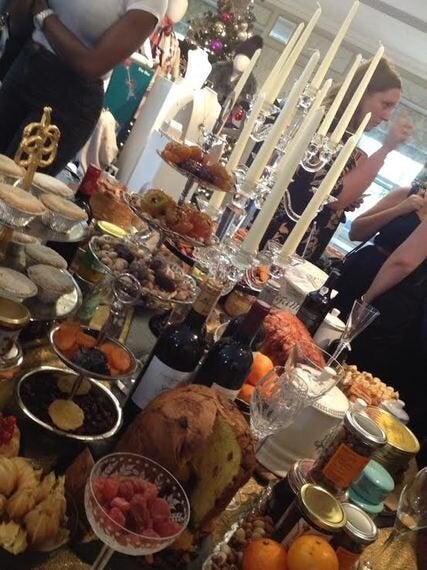 Fortnum and Mason's unique food and gifts.
Image Credit: Judith Lewis
I also remember the big meals. I have blocked out the fighting ;-)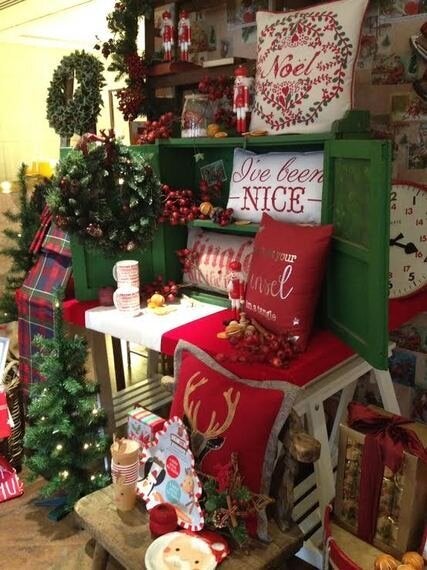 Tesco absolutely wins Christmas for me.
I feel that Tesco won Christmas on many fronts. Sainsburys has made serious strides towards eliminating palm oil from their chocolate, and Waitrose chose to feature everything spiced. Morrisons had a pinotage wine to die for, Asda rocked the local suppliers and Cannon and Cannon embrased the latest foodie trend - making your own bacon. I kid you not.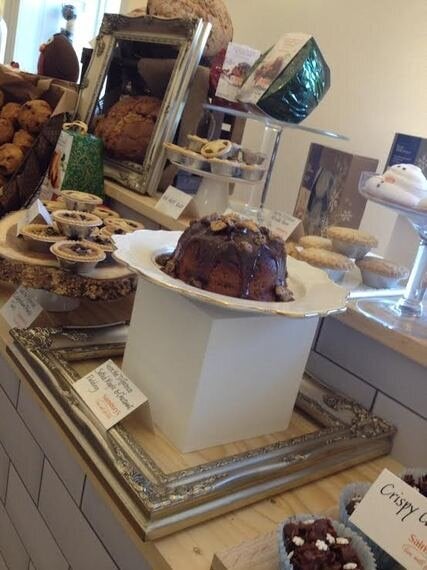 Sainsburys gorgeous seasonal food
Image Credit: Judith Lewis
For my home, I took inspiration from Harrods and Fortnum and Mason. Besides their amazing food, Harrods have a lovely hunting lodge theme which stood out for me last year and this. That cosy Christmas theme can be easily replicated with less expensive items from Tesco.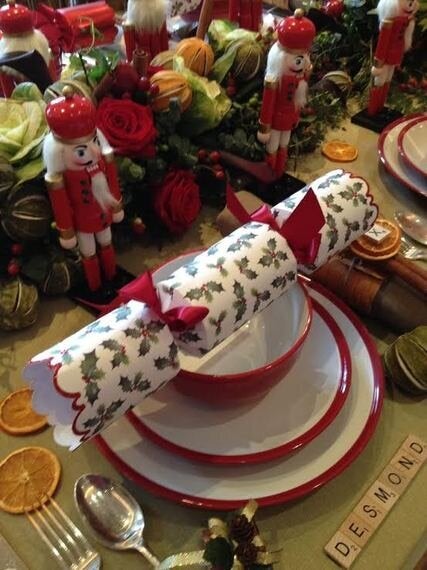 This gorgeous inexpensive table idea from Tesco is perfect for any home large or small.
Image Credit: Judith Lewis
The cushions, the tableware and everything Tesco has comes together to create the perfect Christmas. This was my childhood dream come to life as well as my childhood come back - but only the good bits!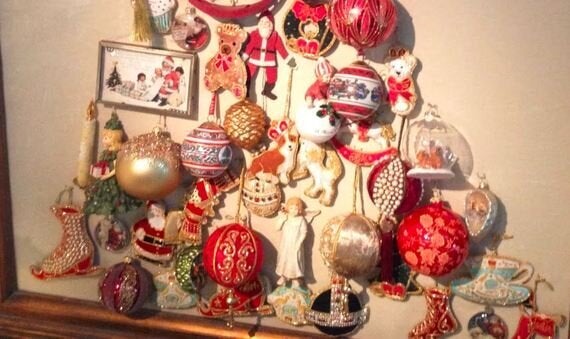 Fortnums unique and bespoke ornaments.
Image Credit: Judith Lewis
Fortnums had a theme of glamour which I really think can only be captured by Fortnums. That opulence was in everything from their ornaments to their food.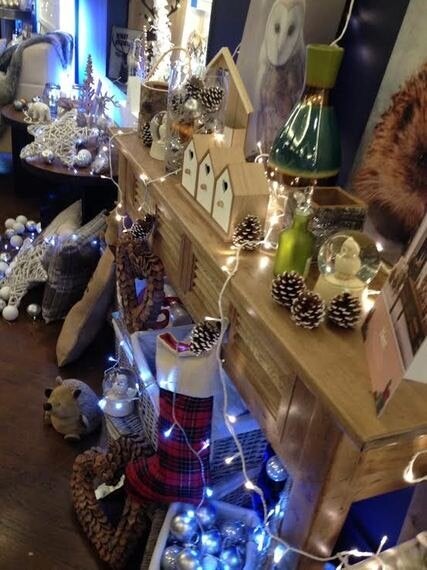 Beautiful blue and white minimalist Christmas by WIlko
Image Credit: Judith Lewis
Harrods also had a gorgeous blue and white theme which was very Scandinavian and which luckily Wilko replicated this year. While you're there check over the fun New Year's Eve dishes and stemware - I'd use them anytime!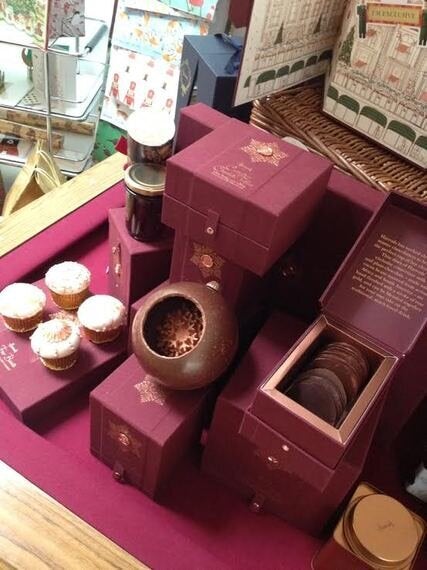 Beautiful exclusive food items from Harrods
Image Credit: Judith Lewis
Harrods does some things like no other including these gorgeous ornament cupcakes, beautiful chocolate ornaments and delicious hot chocolate dissks. I love the packaging on these boxes as well - it speaks to the delicious promise within.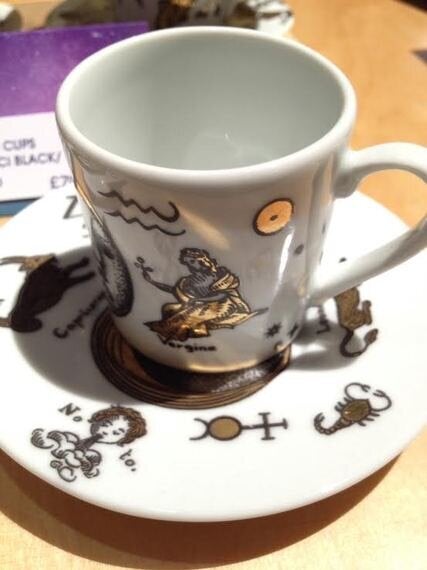 Selfridges themed their Christmas to the Zodiac (I'm an Aries)
Image Credit: Judith Lewis
Selfridges went quite off-piste with their celestial theme this year but as always their food offering is absolutely gorgeous. They really are the best place to go for presents for the foodie in your life this year. Of course you can also opt for Divertamenti and many other foodie specialists ;-)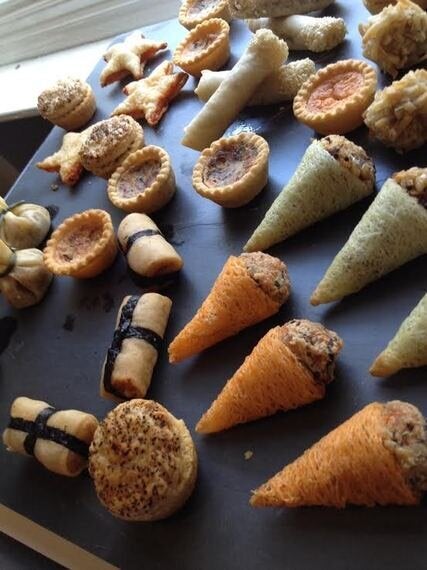 Aldi always have a gorgeous spread for Christmas
Image Credit: Judith Lewis
While I always opt for Aldi for my Christmas food, I was impressed by Asda this year. I'll still be getting my whole Christmas food assortment from Aldi but Christmas Eve and Boxing Day is set to be Asda (with sprinklings of Tesco and Sainsbury's).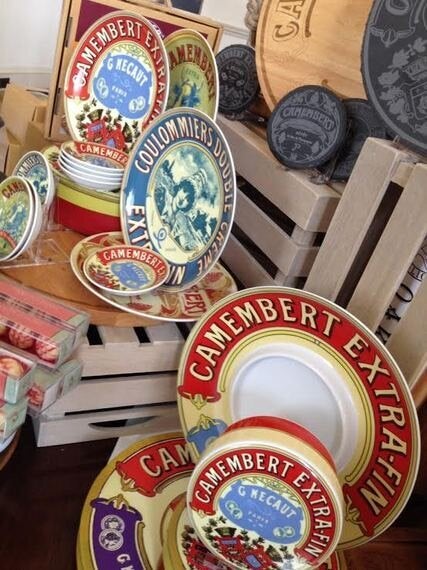 Lakeland French Cheese Range
Image Credit: Judith Lewis
Baking is a focus of my life in many ways so I shop at Lakeland. I might have a Lakeland habit and I might smuggle dishes like the above in boxes of "baking stuff" (shhhh... don't share this with Husband). Of course for cheese for the above dishes I go to Paxton and Whitfield because I'm in London but Morrisons and the Co-Op also have brilliant cheese selections.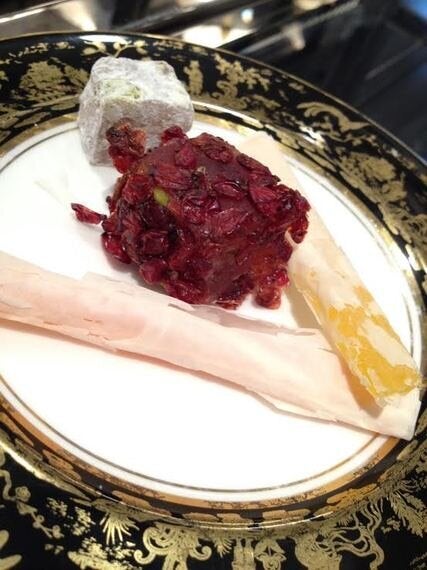 Turlish Delight (Lokum) from Lokum Istanbul to honour my grandma
Image Credit: Judith Lewis
I'm a sucker for Turkish Delight and I always have some to honour my grandmother who sadly passed not long ago. I honour her memory with Hadji Bey Turkish Delight as well as some goodies from Lokum Istanbul which I love. I love you and miss you grandma. It is she who brought a lot of the magic of Christmas to my life.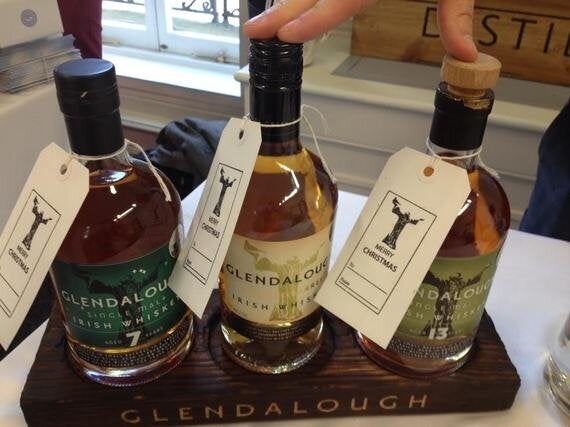 Glendalough Whiskey from Ireland
Image Credit: Judith Lewis
I also tend to have some inexpensive chocolates around like Lily O'Brien and Butlers because some friends prefer them ;-) and this year we've got some Irish whiskey. We also take advantage of Aldi for alcohol when we have friends over because it's inexpensive and delicious.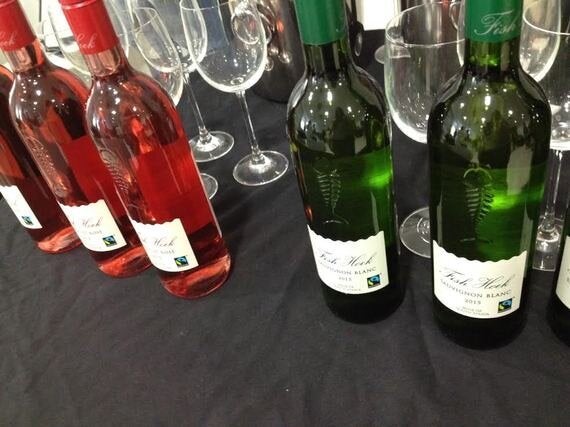 Fairtrade wine because Christmas should be ethical
Image Credit: Judith Lewis
Finally, may I ask one favour - please remember to look for a Fairtrade or Rainforest Alliance logo on your food, choose ethical chocolate, or shop at the Co-op as often as you can. For everyday shopping outside the holidays make a difference in the lives of farmers and people by making ethical choices like Grenada Chocolate or other chocolate that is directly traded with farmers. As we leave 2015 and enter 2016 please make one change in your life and that is to make a difference in 2016 for farmers and the planet. Thank you.