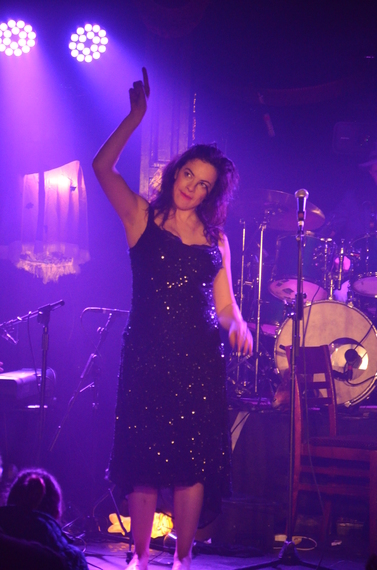 [Camille O'Sullivan - Credit: Peter Williams]
There were already high hopes, but the scale of the first weekend's ticket sales took us all by surprise. With a 50% increase on the previous year's first weekend, never before have we seen anything like it. Not only that, but we are seeing daily sales midweek also exceeding expectations. It seems that Brighton Fringe really is the place to be this May, not just at weekends, but every day of the week.
So what's all the fuss about?
The first weekend's Fringe City, our free outdoor showcase on New Road, Jubilee Square and Pavilion Gardens saw over 20,000 people alone. With more than 30 performances each day, this sprawling showcase perfectly represents the spirit of Brighton Fringe: eclectic, unpredictable and above all accessible.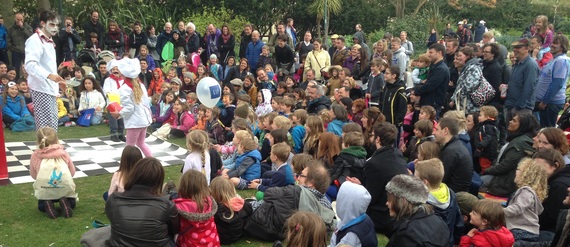 [Signor Baffo at the Family Picnic - Credit: Julian Caddy]
The weekend's line up included Brighton's Singing Barber, the Treason Show's take on the election, Gin Palace Production's retelling of Julie Andrew's life story and a double decker exhibiting works from the Godfather of Pop Art, Sir Peter Blake. For the schedule over the next three weekends visit the www.brightonfringe.org/fringe-city pages of our website.
Shows from WINDOW, our showcase of high quality, new pieces, made a flying start this week. Wildspark Theatre's The Bombing of the Grand Hotel, a play that I believe to be the most important new work so far this year, received standing ovations at its sold-out run. Box Tale Soup impressed with imaginative versions of A Midsummer Night's Dream and G.K.Chesterton's Manalive! Both shows are designed for children, but the company's trademark blend of sideshow, circus, improvised comedy and classical theatre struck a chord with many adults at the shows too.
At the other end of the spectrum is the Brighton Laboratory House and House 2, produced in collaboration with multi-award-winning installation artist Circa 69. House, as its name suggests, is set in a real Brighton town house (the director's in fact), its sister play House 2 mirrors the events of the first piece but in a council house on the other side of town. Both are challenging, memorable pieces and proud additions to Brighton Fringe.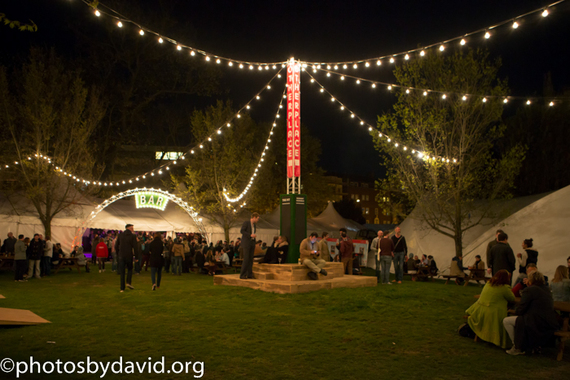 [The Warren - Credit: David Smith]
Beyond the performances and events, the large pop-up venues such as the Spiegeltent and the Warren have been crammed with people dancing, drinking, dreaming and, most importantly, discussing - what they've just seen, what they should see next. For me, there is no greater satisfaction than to watch audiences and artists alike journey through Brighton Fringe. I look forward to watching the spectacle continue to unfold over the coming weeks.
Come and join us!
Until 31 May. To book tickets visit www.brightonfringe.org or call 01273 91 72 72.