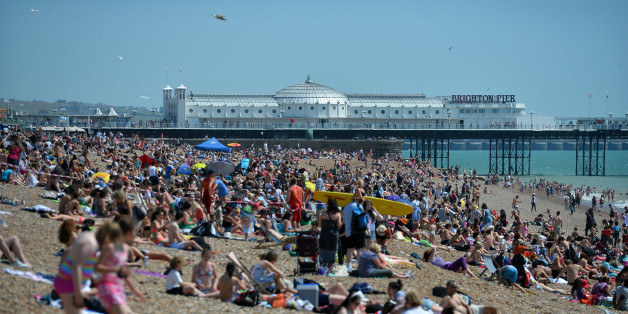 BEN STANSALL via Getty Images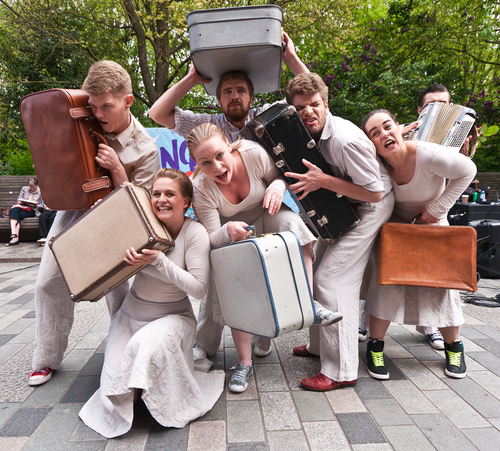 [Credit: Paul Kondritz]
England's largest arts festival, Brighton Fringe is upon us again. Here are nine things every visitor from out of town MUST do:
1) Take public transport to get there
Take a train. They run regularly from St Pancras, London Bridge or Victoria. In fact, you could get a direct train all the way from Bedford. Driving here is not only tiring, it's expensive, slow and when you arrive, it's a nightmare to park anyway. If they are working, the trains are brilliant. If they aren't, just drive - and park up the hill in Hanover for free. Or take a coach. Once you've arrived, the best means of transport will be your feet!
2) Stay overnight
Take your time to enjoy it. Brighton is less than an hour away from London but don't let that mean you should do just a day trip and be the person that has to rush back to London on the 23:37 crawler, waking up in Bedford. Most people know someone who lives here, so use any links you have- or get friendly with someone in the pub. Brighton people are very friendly. There are also quite a few hotels and B&Bs, like LOADS. Worst comes to worst you sleep on the beach.
3) Plan, plan, plan
Before you do anything at all, go to www.brightonfringe.org or www.ifringe.com. If you're already in Brighton, you should be able to find brochures all over town. There are lots of preview sites and dedicated fringe websites such as Broadway Baby, Fringe Review and Fringe Guru with handy info. Look for shows you like (and some that you don't), when they are on. Book a few but also leave gaps so you can still be impulsive. The brochure is best read with mood music and a glass of wine as it's very long indeed.
4) Try before you buy: Go to Fringe City
On each Saturday afternoon in May until the second Bank Holiday there is a massive showcase of acts on New Road (by the Theatre Royal) performing excerpts of their shows. It's free and gives you a chance to try before you buy, so what's not to like? There's also a handy Fringe Info Point where you can get helpful advice.
5) Visit a pop-up venue and go site-specific
The great thing about a fringe festival is that there are performance venues that pop up all over the place. Shops, church halls, toilets, people's houses become venues just for the month of the festival. Top tips are the Spiegeltent and the Warren but there are all sorts of others, including a few bathing machines with one-to-one performances inside. There is an intimacy and transience of these spaces, large and small that will stay with you forever.
6) Go off the beaten track and take a risk
A fringe is about experimentation, trying something new. It's also, for the most part, incredibly cheap- or free. Make sure you grab this opportunity with both hands. This is where everyone has the chance to become a proper arts explorer. Whatever happens, you'll have a great story to tell.
7) Pace yourself and EAT (...and drink)
The Lanes and the North Laine contain an abundance of eateries. Again though, go local if you can. Brighton has some great locally-sourced, organic food places where you'll tickle your taste buds in places that you never thought possible. There are also enough pubs to satisfy any thirst and several that actually brew their own beer.
8) Enjoy the city and go on a tour
While you're enjoying Brighton Fringe, also take the time to enjoy Brighton & Hove. There are the obvious ones like the pier, the wheel or the Pavilion but there are all sorts of nooks, crannies and back passages to discover and the Tours section of the brochure should help you with that very nicely.
9) Tell your friends and come back next year
Once you've been to Brighton Fringe, make sure you tell everyone. And make sure you come back. Brighton's been a party city for centuries, so it's you that make it what it is and you are always welcome.