Sitting in an old-school Texan diner on West 6th Street, my friend Charlie swallows another spoonful of homemade chilli and pipes up, "We've found the way to Amarillo!" And we both fall about laughing.
We're on a road trip. In my book; the 'ultimate road trip'. We're travelling Route 66 - also known as the 'Main Street of America' and the 'Mother Road'. We're very excited.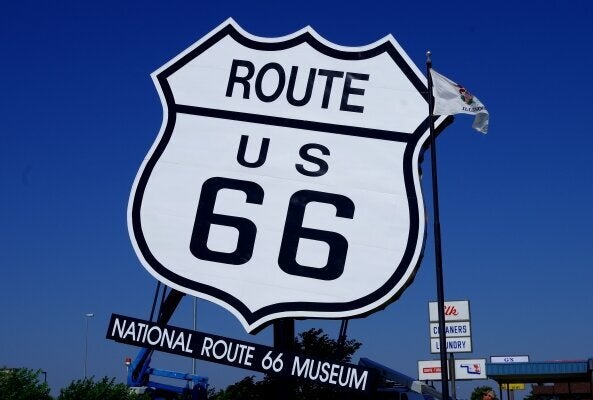 The famous US Route 66 came into force in 1926 - just in time to help the fleeing citizens of Oklahoma and the Eastern states during Dust-Bowl. Beginning in Chicago, Illinois, the freeway snakes its way through eight states; Missouri, Kansas, Oklahoma, Texas, New Mexico, Arizona - before finally coming to a picturesque end by the sea in Santa Monica, California.
During its heyday, tales from 'the road' often featured in many an iconic song; The Rolling Stones aptly titled theirs Route 66, while Prince sang about the Little Red Corvette and Wilson Pickett went for Mustang Sally. Even Keith Richards' biography tells great stories of being chased by officers on the Mother Road. If only that tarmac could talk...
However, those glory days were short-lived and in June 1985, Route 66 was decommissioned following the introduction of the Interstate Highway System. Thankfully, having recognised its great significance as a part of America's landscape, state councils stood up and fought for stretches of road, enabling some old motels, diners and sections of concrete to remain. These days, if you know where to look, there are some great 'old town' sections to be discovered.
Our trip kicks off in Tulsa, Oklahoma and we have just 10 days to complete the journey. Ideally, I would have loved three weeks - at least. Pulling off in a gorgeous sky blue convertible American car - The Mustang - we drive one of the few parts of the original Route 66 concrete still in place. It's not long before we spot the first iconic road sign and I'm surprised to find myself a little overwhelmed. 'It's just a sign,' I think swallowing hard. But it really is a magnificent moment. Driving across America, unsurprisingly, feels pretty awesome.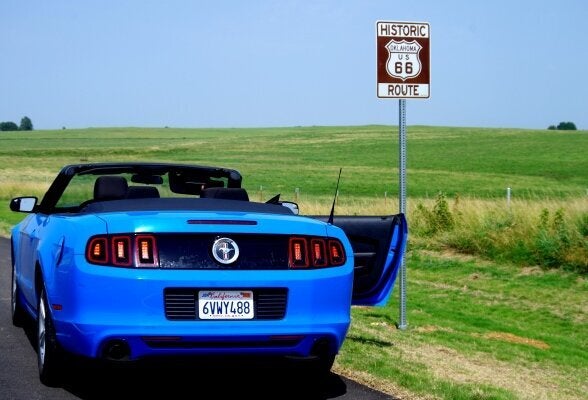 There are some weird and wonderful places to note between Tulsa and Oklahoma. The first is a Totem Pole Park just outside the tiny western town of Foyil. It boasts 'the tallest Totem Pole in the world' as built by artist Ed Galloway. In reality, they are some eerie structures in what looks like somebody's back yard.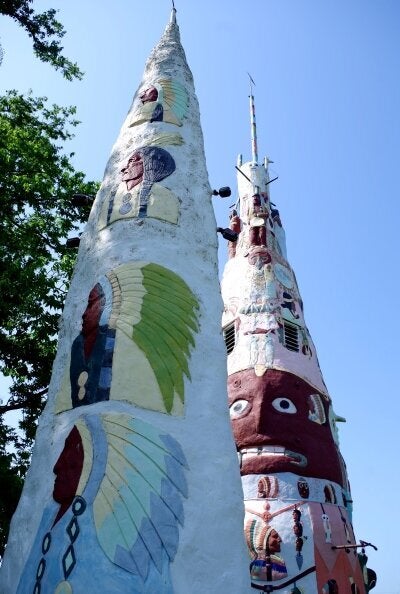 A short distance down the road in Catoosa, we pass a sign for the first "Route 66 Tourist Attraction" which turns out to be a giant plastic blue whale, in a lake. There's also a huge Route 66 Museum, which offers all there is to know on America's famous Main Street.
Oklahoma City is our first overnight stop, and having parked up in trendy Bricktown, we are spoilt for choice with the array of bars and restaurants. Jumping on a boat is a pleasant way of seeing the area, and it's not long before we choose the 'tapas by the water' option at Bolero and tuck into chilli squid and root beer.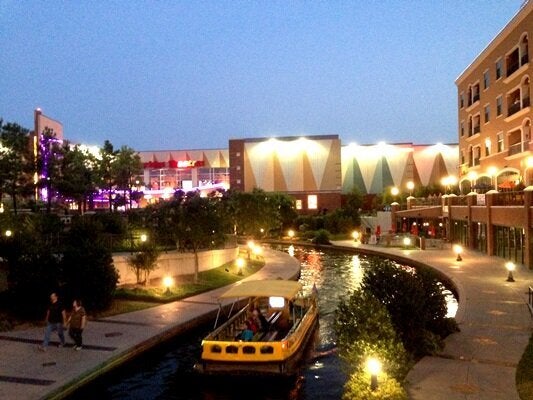 Of course, no US road trip is complete without a stay at a roadside motel, and the popular blue and red signs of Motel6 almost immediately become home. Having been in business since 1962, these folks know what road-trippers need - basically, clean rooms with air con, hot water and a fridge. This isn't the stale-cigarette scented carpet, dimly-lit motel you imagine from the films, but it feels safe and there is free filter coffee in the lobby every morning. These small touches go far.
Heading across the border to Texas, we find scores of detours to distract us. Of course no visit to the Panhandle would be complete without popping in on JR Ewing's pad, Southfork - particularly for a girl who grew up during the 80s. Tours around Miss Ellie's famous home are available, but it's worth noting the original interior scenes of Dallas were filmed at a studio in California. Still, a gratuitous wander around the garden is just as exciting.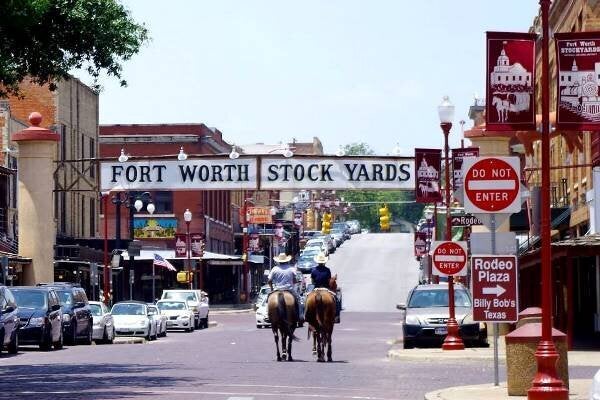 An hour west is Dallas' popular Fort Worth - a cool old stockyard town, where locals still ride horses and one basket of the Texan rib appetisers can feed a small family. If visiting on a weekend, spend Saturday evening at Billy Bob's Museum where the world's largest Honkey Tonk takes place.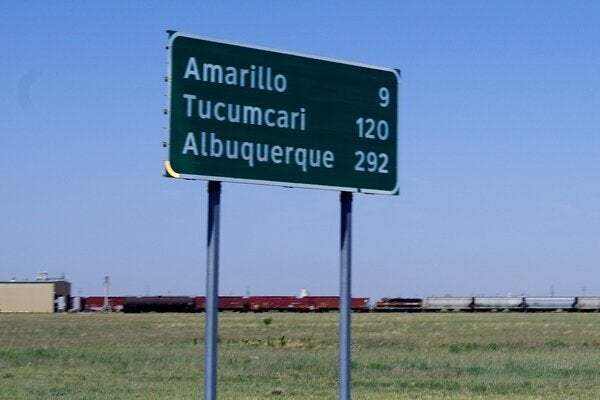 Further west, the landscape becomes dusty and sparse, with propelling wind farms and pro-life billboards dotted around. We're on our way to Amarillo - and you know you've reached the right place by the giant neon cowboy sign at the 1960-built Big Texan Steak Ranch. Order a 72oz steak here, and it's free if you eat the whole thing in one hour. Needless to say, we give that a miss and instead enjoy our chilli at Cowboy Gelato. Then we sip one last Texan coffee at the Midpoint Cafe in Adrian - the halfway hub - before crossing into New Mexico.
Motel 6 promise a clean, comfortable room and great service for the lowest price of any national chain in the USA. Rooms cost as little as $25 dollars per night. To book, visit www.motel6.com
PICTURE CREDIT: KAREN EDWARDS