The last time I blogged about New Zealand, I wrote of a place where snowy peaks reached high into the sky and cascading waterfalls roared into an idyllic fjord backdrop. This was the South Island and I had fallen in love with it. Little did I know, there was a whole other side to New Zealand that I was still to discover.
The second part of my trip involved delving into the country's communities - from the tourist-friendly Auckland and its boat-loving way of life to foodie capital Napier and its seaside bistros and bars. Then there's hearty Christchurch - a place that has been brought to its knees, twice, in the last few years - but has somehow managed to come out bursting with hope.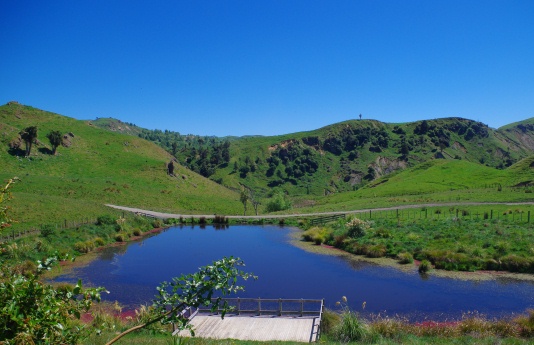 Each city seems to have its own character and voice; each community has a completely different attitude to life. And having gradually found my way through some of the most kind, welcoming and culturally rich societies I've ever had the pleasure to visit, I can see exactly why the Kiwis are so proud of their homeland.
Auckland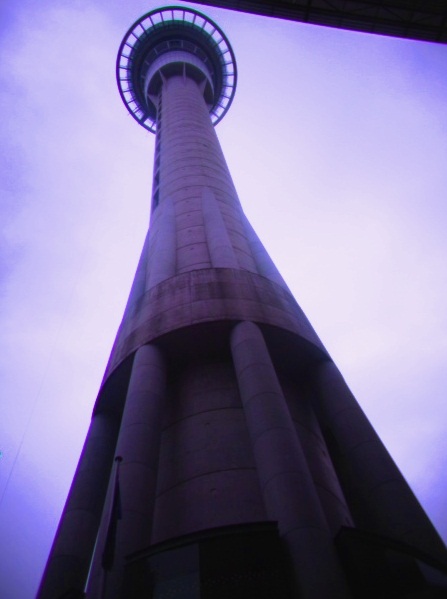 There is plenty to enjoy in New Zealand's most thriving city - and the most spectacular way to see it is from on top of the central Sky Tower - where you'll have a 328-metre high view over the skyscrapers and distant volcanic cones. Seeing as you're visiting the home of adventure sports, why not opt to bungee jump onto a roof below? Or perhaps just take the lift back to ground level.
Sipping a flat white by the harbour; dozens of white sails filling your view. If there's a perfect place to sit back and contemplate your New Zealand city experience, this is it. An array of restaurants line the water here - and whether you're in need of a pit stop at lunch or a night out on the tiles, this is where most locals head to when they're socialising.
The theatres and comedy clubs of Queen Street come alive later in the evening - while the high street shops keep you busy during the day. Make sure to check out the fantastic Otara Saturday flea market to get the tastiest experience of home-made Māori and Polynesian cooking.
For a rather swish but well-priced room, check into the pop vintage-styled Hotel DeBrett - just five minutes from the harbour. Or for an escape into the country, take the two-hour drive south to the velvety-green hills of Matamata - where walking tours of Hobbiton, one of the filming locations of The Hobbit, take place. Having enjoyed a pint in the Green Dragon pub, settle in for the night at nearby De Preaux Lodge, with local farmstay hosts Joy and Ian Diprose.
Rotorua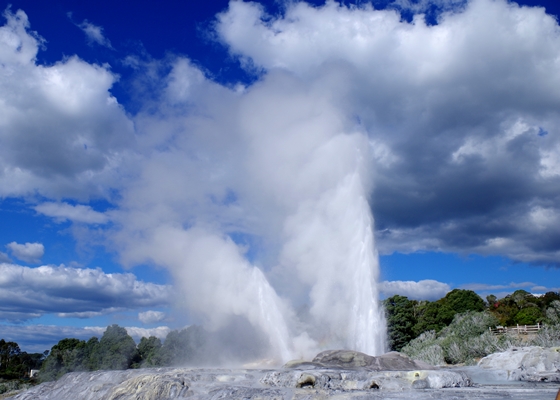 Thanks to its position on the Pacific's Volcanic Plateau, Rotorua is a city best known for its extraordinary geothermal activity and slightly sulphurous scent (don't worry - you do stop noticing the latter after a while).
Here, you will find the famous Pohutu Geyser erupting 30 metres into the air while the tranquil waters of Lake Tarawera and Lake Tikitapu sit mysteriously quiet besides acres of untouched rainforest.
Take the short guided helicopter adventure from nearby Whakatane to White Island and you'll be able to witness an active volcano at work. Back in town, it's worth stopping off at the Old Taupo Road Canopy Tours base, where co-founder James and his team will take you on a mesmerising zip-line adventure through the forest, teaching you about conservation in the area and the incredible wildlife and ecosystems in place here.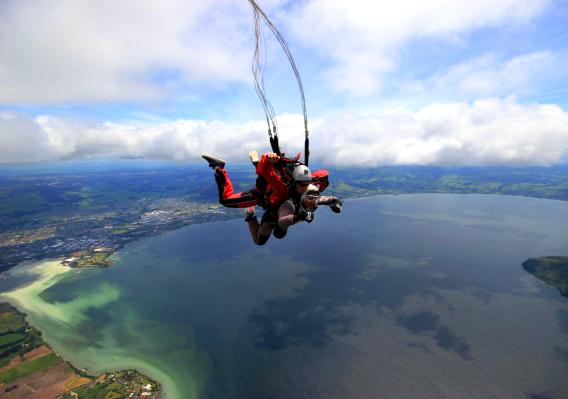 My favourite snapshot of Rotorua was taken at 15,000ft up in the air - while taking part in a tandem skydive with the adrenaline-loving team at NZone. I leapt out of a tiny propeller plane with a nice man called Chris attached to me (he was in charge of the parachute) - and spent an entire minute in complete freefall. In those 60 seconds, I saw the incredible swirling blues and greens of Rotorua's steaming lakes and the distant misty shadow of the ancient Mouth Edgecumbe (Putauyaki). Even further away in the distance was the sea. It's a sight I will never forget.
After a busy day in town, head to The Regent of Rotorua on Pukaki Street for a ridiculously comfortable sleep at a revamped 60s motel. Their eggs benedict is a winner too.
Napier and Hawkes Bay
Explore Napier in one of the city's 1930s vintage tour cars and you'll immediately be swept back to the real Great Gatsby era - it's the perfect way to see the Art Nouveau National Tobacco Company building and the low-rise pastel-shade restaurants lining the beach road. Stop off for lunch at Pacifica and enjoy a delicious seafood selection which includes a pan-roasted groper fillet with tempura scampi and butter poached lobster tail and smoked eel porridge.
Then head south to Hawke's Bay, where the North Island's rolling hills merge with vast vineyards. One of the best here is the Craggy Range Winery, where the bi-annual F.A.W.K Food Festival is held and many friends and families come to sample the home-grown reds, whites and rosé on offer.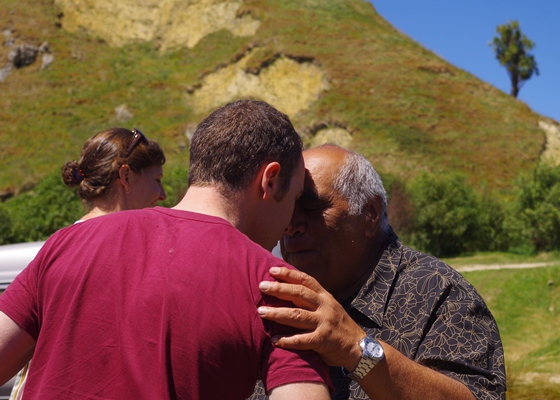 If there's one thing not to be missed in Hawkes Bay - it's a visit to meet the Ngati Kahungunu Māori tribe at Hakakino. Here, guests are welcomed with a traditional 'hongi' (nose touching) greeting, spiritual song and story-telling, before being invited to join in a 'Food of the Chiefs' feast. Fresh crabs, sweet potato and the traditional Māori delicacy, sea urchin, are all served up on a family-sized table, where more stories of the past are shared in between mouthfuls.
Wellington
The view from the cable car ride up to Kelburn is something spectacular - but it's the easy 30-minute walk across town which will show you the best of New Zealand's capital. Stop off at the Midnight Espresso on Cuba Street for an energy-boosting Latte, before enjoying a stroll around the ever-expanding waterfront to visit the Te Papa Tongarewa National Museum and rather special 21 metre skeleton of a pygmy blue whale.
High Tea at Logan Brown is pretty special - but hold on until dinner and you won't be disappointed by the famous bistro menu. The spiced pork belly in garlic mash is melt-in-your-mouth amazing, as is the Hawkes Bay Merlot and Pinot Noir from Lake Wanaka.
.
For something extra special, take the beautiful four-hour Makara Peak trail which passes pretty sandy beaches and an old Māori fortress.
Christchurch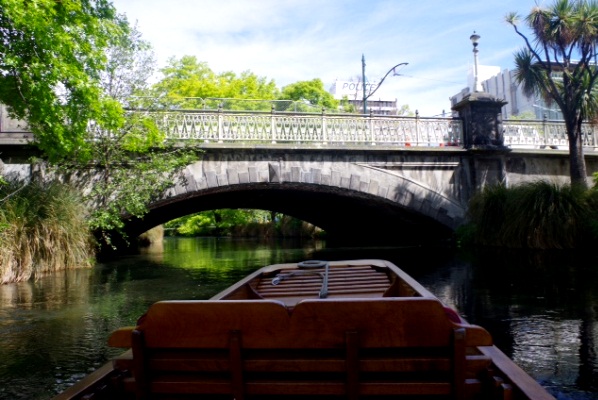 The city of Christchurch was left severely damaged after the earthquakes of 2010 and 2011, with its Town Hall, office blocks and much-loved cathedral left in tatters.
Today, however, things couldn't be more different. Start up a conversation with a Christchurcher and you will be invited to hear about the fear and sadness they experienced on those fateful days. But you'll also be privy to their overwhelming positivity on the reformation of the city; their strong, brave and fighting souls coming through with every word.
And it is thanks to these people that Christchurch is slowly getting back on its feet. The cathedral is being refurbished, a new water-line entertainment village is in planning and old, flailing buildings are being knocked down to make way for new, brighter, modern ones. This is a city forced into change, but the locals are welcoming it with open arms.
See the transformation by punting along the River Avon - the 'Red Zone' flags being a stark reminder of what happened here two years ago. But it's the 'Tomorrow starts here' posters that will stick in your memory long after you leave.
Instead of high street shopping, head to the earthquake-friendly Re:START mall in the centre of town which has been created out of brightly-painted shipping containers and offers everything from coffee shops and sandwich bars to clothing boutiques and record shops. An earthquake-friendly mall - there's that fighting spirit again...
The deal
For more information on planning your trip to New Zealand, go to newzealand.com
Qantas flies from London Heathrow to Auckland [via Sydney]. Return economy fares start from £1181.15. Latest fare deals available at Qantas.com.
PICTURE CREDIT: KAREN EDWARDS