Acton2Kivu: Dance for Freedom fuses hip-hop, traditional West African music, afro beat and r'n'b. The tone is uplifting, soaring and often pleasantly light-hearted. Surprising, given that it was partly made in Kivu, a war torn region of eastern Congo, and often under extreme and grim circumstances.
Made through the magic of the internet it is the result of a collaboration between Congo In The Picture, an NGO that supports young people living with the daily threat of war and violence and a group from Bollo Brook Youth Centre in Acton. The idea was that artists would send parts back and forth digitally, tweaking and editing as they went along.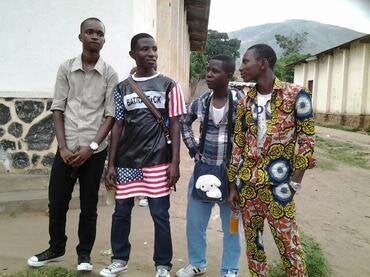 "Having electric power 24 hours a day is utopia in the DRC," told me Prof Mango and The Don, the two producers who managed the project. "Many times we had to wait two months until the electric power came back."
"Also when we heard about an imminent attack of rebels, we had to stop activities and wait until the situation became calm. One time our studio was stolen during the M23 wars against the Congolese army," they recalled, referring to the militia occupation of the town of Goma during a rebel uprising.
"Bollo sent us some money to help us finish recording the voices."
"Over there, all they are trying to do is promote themselves and uplift themselves. They seem to have a will we don't have".
As I dug deeper into the challenges that these young artists faced to get their music made, Colin Brent, who manages Bollo Brook Youth Centre, told me that near the end of production one of the rappers in the group, Safari, was killed during a militia raid on his village, Mutarule.He features on the song 'Stand Up'.
Hearing this, the contrast around the making of the album between Kivu and Acton suddenly came into stark focus.
25-year-old producer Antoine Luta aka 'Sir Loui' was one of the main UK producers in the project. Born to Congolese parents, he left the motherland with his parents when he was still a baby, the family eventually settling in the heart of west London.
"The best thing about living in Acton is the youth club and how it's so central," he commented. "There's nothing really bad about living in Acton."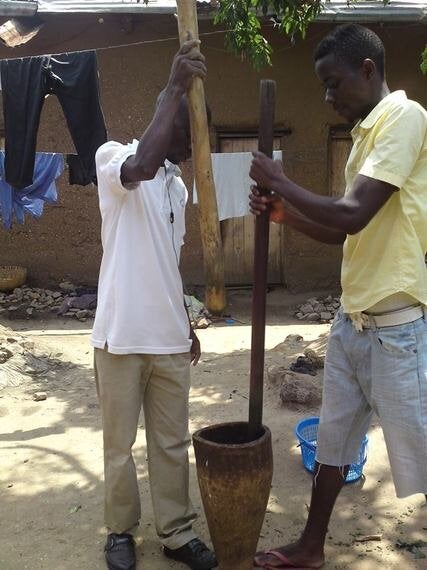 "Sometimes I say I would have loved to have lived in Congo. Here we have so much help from the banks and the government. We don't really have the determination that they have out there. They know that they if they don't succeed they are going to be living in the streets. Over there, all they are trying to do is promote themselves and uplift themselves. They seem to have a will we don't have."
I saw where he was coming from. After a lifetime of conflict and inescapable and deep-seated corruption the people of Congo have learned to channel their will into fighting for what they can get. It's something they seem to encourage each other to do, even if this is at the expense of others.
"The Congolese are hospitable people," said Prof Don. "He loves to share what he has with his neighbours even if the latter always turn against him. I think this is the best thing that makes me proud of living in Congo."
"Our young people are used to both being the victims of conflict and to creating conflict."
Back in Acton, Colin Brent admitted that, although many of the producers in the group have family connections to Africa, few of them really knew the sheer scale of what was going on in Kivu until now. Recently, as government forces continue to crackdown on rebel forces things are only getting worse. The cold truth is that the country is now, more than ever, in the grip of a humanitarian crisis.
Which makes it all the more important for projects like Acton2Kivu to go ahead.
It is also a brilliant album, surprising in its relative maturity while also raw and authentic in lyrics and production. Both groups are fully aware of the differences in the lives they lead, but neither shy away from addressing them. What they share is a love of the music that represents their generation. That the result is so cohesive and strong is a testament to the musical appreciation and empathy that was obviously established between the groups.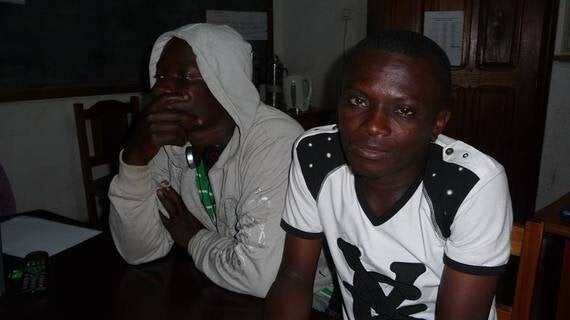 "Our young people are used to both being the victims of conflict and to creating conflict. Congo In The Picture focuses on providing new directions for their future away from the conflict. Why not turn them into peace makers?" explained Kashindi.
"I am dreaming about success for our youth. We have already helped young boys and some of them have already begun their solo careers."
"We admire some African artists like the Congolese Lokua Kanza, the Senegalese Youssou N'dour," told me Prof Mago and The Don when I asked about their taste in music. "We like them because they preach unity and love and they represent African values."
The project received some promotional support from UK NGO FairTunes