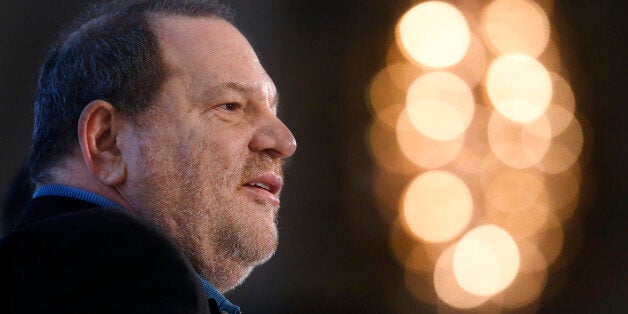 Marilyn Monroe called Hollywood an overcrowded brothel and tales from the casting couch have been ubiquitous in the film industry from the beginning. The recent furore over Harvey Weinstein's charming way with young actresses is simply the latest chapter.
Weinstein himself has issued both mea culpas - and denials. He has lost his job and in the UK there is a campaign to rescind his honorary CBE. There is also media pressure on everyone who has ever worked with Weinstein to condemn his behaviour and condemnation of anyone who is slow to do so.
Well, he deserves it, no question. But let's not pretend he's just one bad apple. Harvey Weinstein is simply a high profile representative of a culture that has been around for a very long time. He has described his behaviour as a hangover from the 1970s and 80s and to some extent that's true.
In the 1980s 'inappropriate' conduct abounded. There were senior managers who abused junior female staff and "zero tolerance" policies were enforced with staff members whose specific jobs were to back it up. Largely, it worked.
I do believe things are better today. Five years ago my organisation, Women in Film & Television, conducted a survey of its members, asking questions about sexual harassment and discrimination. We received some real horror stories but most of the respondents said the 'wandering hands' problem was largely with older men (the 'dinosaurs') and that the issue had become rather more subtle - more verbal than physical, less overt, more insidious.
But it has not gone away. As one respondent put it: "At a certain point the sexual harassment stops and the ageism starts. Some times, you get the joy of both at once." And for young women trying to break into modeling, or the music industry, or movies, little has changed. What is it about power and success that makes fat, ugly, old men delude themselves that these young women would actually want to have sex with them?
The truth is, there's a huge imbalance in all these industries. They are run, overwhelmingly, by men. Nearly 90% of movie directors are men. Almost all of the movie moguls are male. They have near absolute power over who gets hired and they can dangle the prospect of transforming an ingénue into a major star overnight. And most of the crew are male. The atmosphere on many sets is akin to what Donald Trump would call the Locker Room.
As another respondent to our survey said: "I have been letched at, touched, been the topic of sex talk and direct comments. All sadly part of being in the crew. It's laughed off by production managers. Once, on a TV drama shoot, the First Assistant Director introduced himself with 'Hello my name's xx and if I haven't fucked you by the end of the week my name's not xx. Later in the shoot he kissed me when I was leaning in to hear what he said on set. I complained. Nothing happened."
In the largely freelance world of film, it is difficult for junior people to speak up. And it is always the young and vulnerable who are targeted: sexual predators are deluded, not stupid. Weinstein is the tip of the iceberg. The problem will persist until women have achieved a greater degree of equality across the whole industry. We're making progress. But we're not there yet.