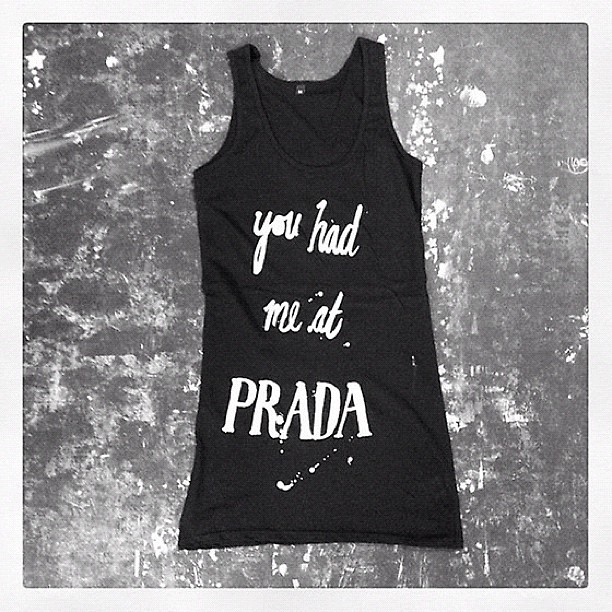 British designer Simeon Farrar has done it again - caused a stir within the fashion industry that is.
The man who gave us the iconic 'Kate Mouse' motif tee, even though she's now officially dead (the mouse that is, not the real supermod, obviously), has launched a line of t-shirts with a cheeky nod to fashionistas everywhere.
The designs, which feature slogans such as Totes Jel Of My Chanel, Tom Ford Is My Homeboy, Gucci Got Game Yo and Dior Is Dope, are part of his new label Blackscore - a more daring, darker and 'punk' edged unisex t-shirt range, independent of his main Simeon Farrar line.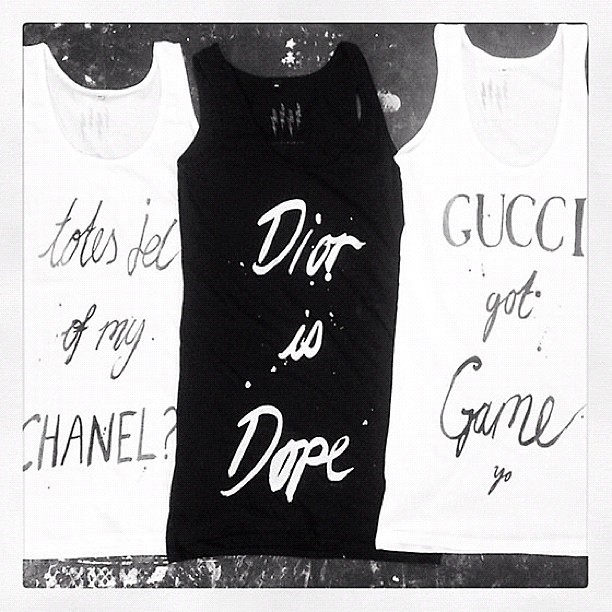 With a team made up of his own staff and some willing helpers keen to experience the buzz of fashwan, all carrying swag bags full of the designs - Farrar made his mark on one of the most important weeks in London's fashion calendar, by stopping well known bloggers, fashion editors, celebrities and supermodels as they made their way into shows, handing them one of the many styles.
Those who were happy to pose for a pic with their slogan tees and vests included singer Pixie Lott, Topshop's Kate Phelan, style guru Caryn Franklin and models Cara Delevingne, Jourdan Dunn and Charlotte Free, among others.
Paying homage to fashion's most iconic brands and designers, the collection mixes humour with just a hint of irony, and so it's befitting that on the last day of Fashion Week, TOWIE's Lydia Rose Bright was more than happy to be snapped with her Totes Jel Of My Chanel vest!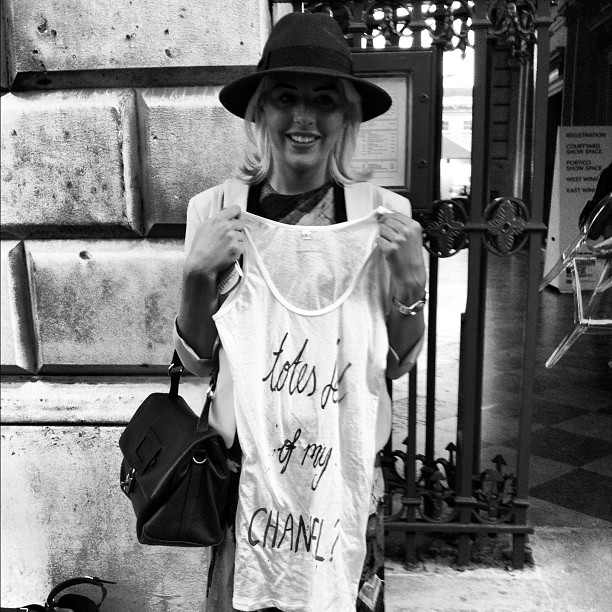 "The idea for this little Black Score stunt emerged out of a conversation with The Huff Post's very own blogger Kate Lawson who has always been a great supporter of ours" said Farrar. "Together we came up with the giveaway idea and I thought it would be cool to design a set of images that referenced the fashion industry specifically. Black Score spans many different cultures and subcultures so it was fun to treat high fashion to a bit of BS. The stunt as a whole went down a storm. Everyone loved them. "
"I think it brought a bit of much needed excitement to Fashion Week", he added, "Each tee was gladly accepted from everyone from your average fashion fan to celebrities to models coming out of the shows. It was a hungry market and I think we've only just wet the appetite. London Fashion Week got Black Scored good and proper this season. Paris, y'all better watch out."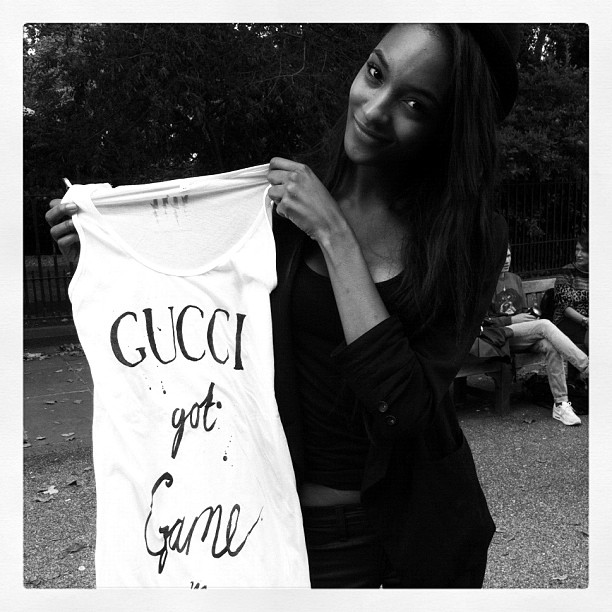 (Jourdan Dunn's got game, yo)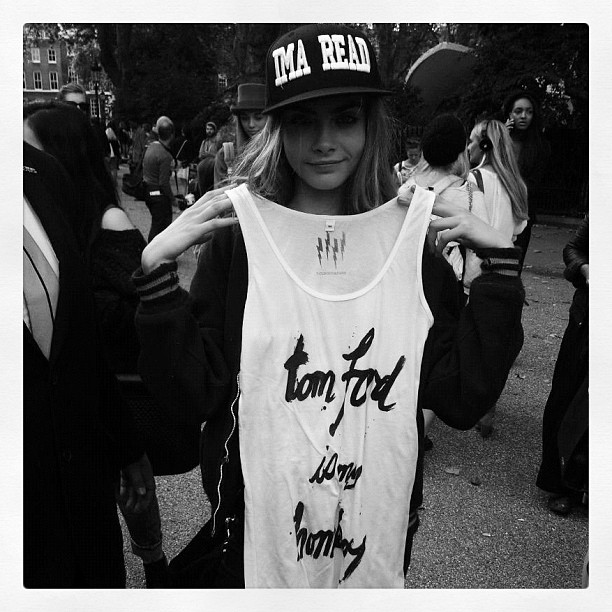 (Cara Delevingne knows who her homeboy is)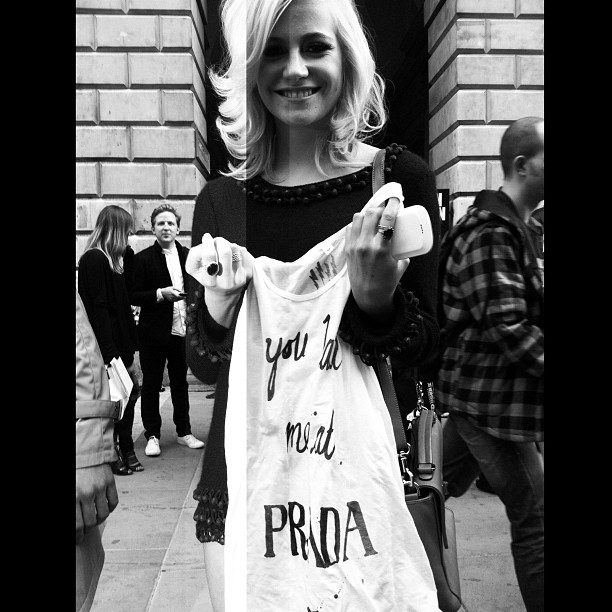 (Pixie Lott falls for Prada)
The collection will be available on the Blackscore website shortly, and will also be part of an exclusive pop-up at Shop at Bluebird on London's Kings Road. Blackscore will also release new designs all year round, shortening the waiting time between seasons and offering something fresh and funny to keep us all entertained.
For more info and to see the other designs in the collection, head HERE and you can also read more about the label and Simeon in a previous interview I wrote for the Huff Post HERE.