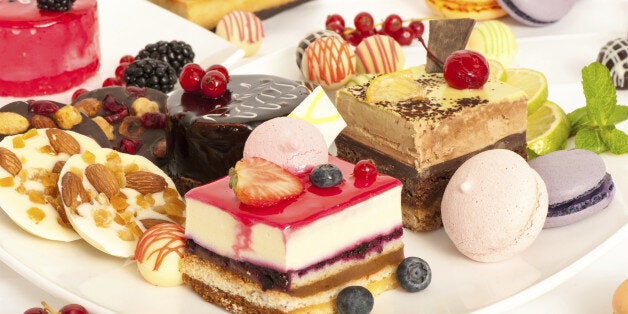 Dessert. There are not many people who can say in all honesty that they are not fussed. Desserts taste great. They are the crowning glory of a meal; decorated with sparklers and candles and sometimes even applauded. Think of your favourite dessert. What is it? Indulgent melt-in-the-mouth ice cream? Steaming-hot spiced apple crumble with plenty of double cream, eaten straight out of the oven? Or my personal weakness - gooey, moist and chocolatey sweet potato brownies?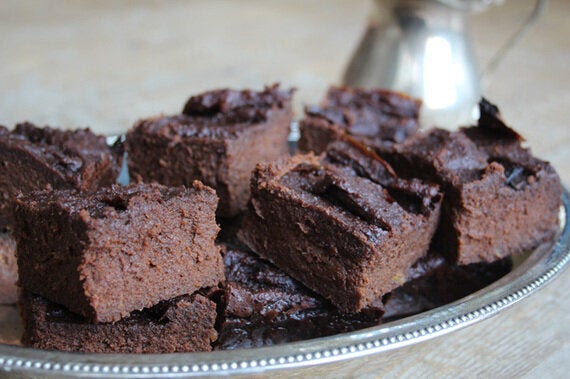 There is no reason to ban dessert altogether. But we need to re-think how often to eat it. Back in the Fifties, dessert was an entirely homemade affair, served after the Sunday roast for which the whole family duly came together. We have gone from eating desserts once a week to once a day. If you look at the average waistline back then and now, coupled with the sharp rise in Type 2 diabetes, you can see clearly see how that's working out for us.
On top of that, many of us are put off by the idea of baking from scratch. Lives are busy, and the supermarket shelves are stuffed with ready-made treats. So why bother to labour in the kitchen when you can just nip down to Sainsbury's and get a six-pack of mince pies to munch on? Well, if you start reading the labels and see the sugar content of your favourite goodies, you might just change your mind.
Here's my ultimate dessert 101.
Make it yourself! Not only will it taste better, but you also know it is real food made with real ingredients and without preservatives or e-numbers. Dessert should be a wonderful experience. Why waste it on packaged cupcakes with 23 ingredients and a shelf life of 3 years. I think my chocolate feast muffins beat any supermarket cupcakes by a mile.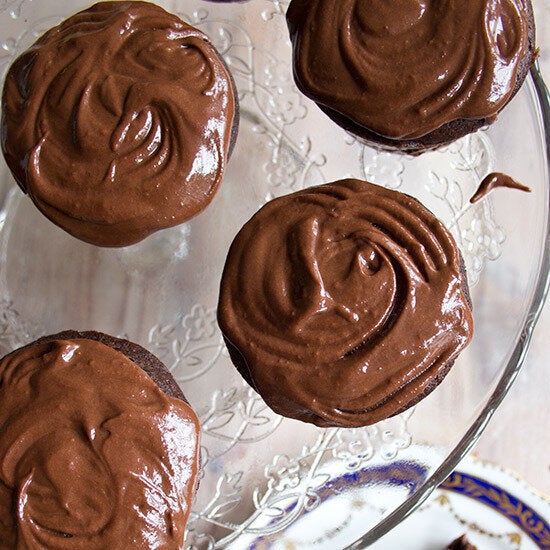 Less is...just as good. This one is the biggie: You can reduce the sugar content of most recipes by up to one third without even noticing the difference. Once you have reduced your sugar intake you'll find that most sweet things actually taste too sweet.
Just replace it! If you want to steer clear of table sugar altogether, replace it with natural sweeteners. I like to use a substitute called erythritol, which is a sugar alcohol made by fermenting the glucose in corn. It looks just like sugar and does not raise blood sugar levels at all. I used erythritol in these chocolate chip cookies. Other popular naturally derived sweeteners are xylitol, which extracted from birch trees, or stevia, a plant-derived sweetener. Stay away from artificial sweeteners such as aspartame.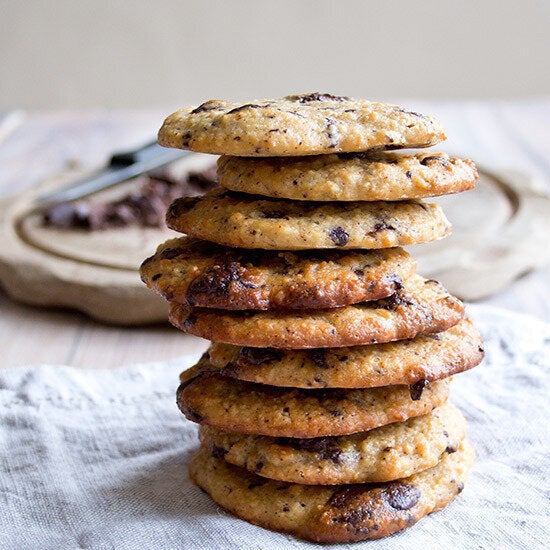 Use whole foods to sweeten your recipes, such as nuts, sweet potato, dates, applesauce and not to forget the good old banana. The fibre in them also helps to slow down the sugar absorption and thus prevents blood sugar crashes. Check out this chocolate avocado mousse, which is sweetened with bananas and dates.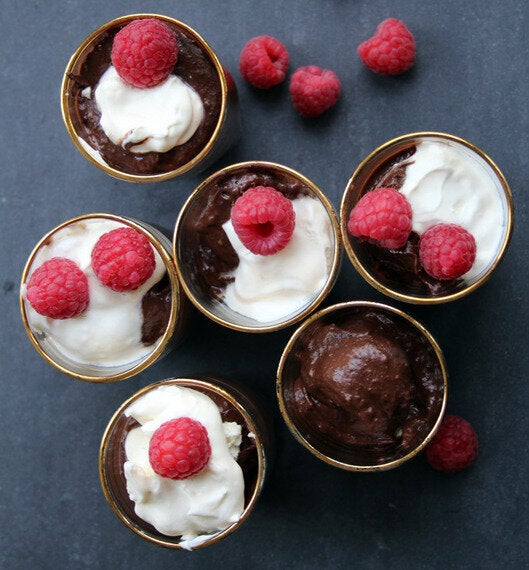 Have a heavy hand with spices. Cinnamon, cardamom and vanilla lend warmth and natural sweetness to recipes. My current favourite are these festive German cinnamon stars. And I've got to say, I have yet to find a dessert that does not improve with vanilla.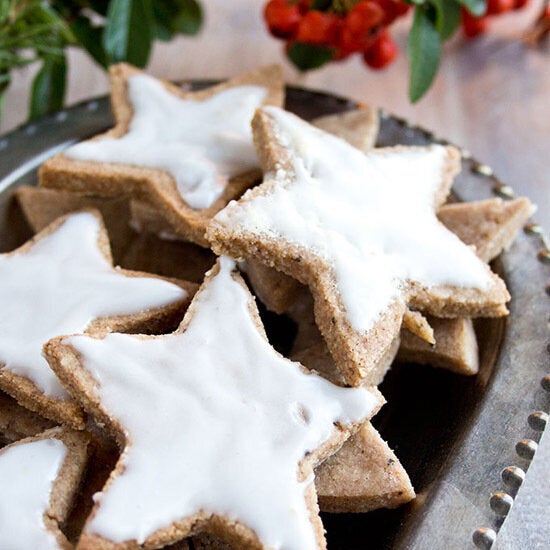 Try your hand at wheat free treats. Modern wheat is no more than a quick sugar fix as it gets broken down into glucose by the body. There are perfectly delicious grain free alternatives to wheat flour such as ground almonds and coconut flour. Take a look at this almond berry cake or my coconut blondies.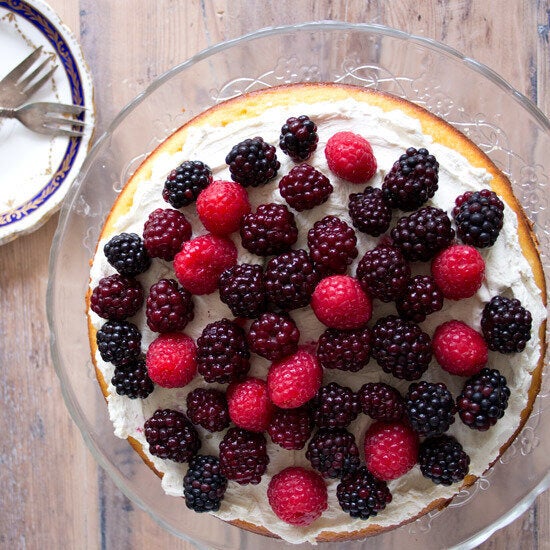 Go dark. If you really are not the baking type, stick to dark chocolate. I like chocolate with 90% cocoa content, which is incredibly intense-tasting and satisfying. If you are feeling a little more adventurous, try this chocolate peanut butter fudge. No bake, no hassle, pure pleasure.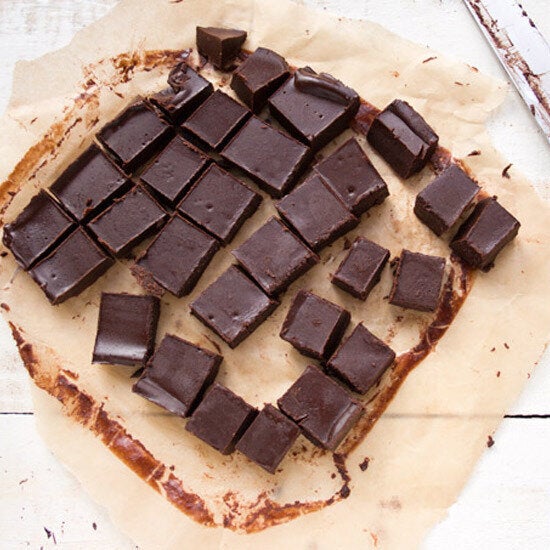 Make it special. A full-on blowout dessert once a week is absolutely reasonable. If you can, make it a healthy (or healthier) one. Stick to one portion. And savour every bite.