It is like a super power. I sit and watch as people walk back and fore, come and go. Then one, just one person will shine out of the darkness and keep playing around in my head until something different happens.
It happened the first time I met Noah Baron of Just Another Production Productions. A little voice in my head said, 'pay this one some attention'. It occurred as I sat in a half-empty cinema watching a horror flick and Richard Cabral walked on screen.
An array of other men, women and artists have walked into my life in that same way. Perhaps I have been here before, maybe it is fate? Whatever the answer, I hope it never goes away.
One person that is forever showing up somewhere in the fringes of my psyche is Brionne Davis. Introduced to me through mutual friend Anthony Gilardi, Davis was one such person that my inner voice screamed and sang serenades about 'til I finally started listening.
So why am I, and therefore you my dear reader, meant to pay this artist your undivided attention?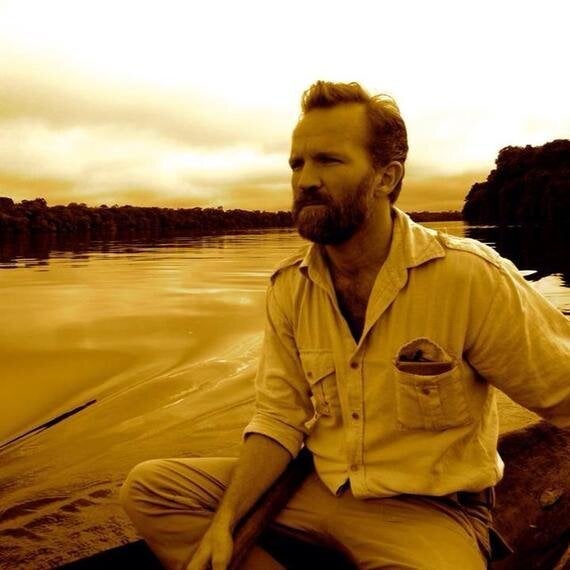 Copyright: Davis' own collection, 2015
Born in Paris, Texas, Davis found art in the early days of his community theatre. He broke the forth wall and felt that energy that all artists feel - their audience. Davis made them laugh, a feat not granted upon many.
When one finds their calling in society, be it a doctor, a lawyer or in the case of Davis' brother, a Texas ranger, we must not give in to the pressures that tell us it cannot be done. Even when fate it poised against you and your inner voice is telling you to give up, don't.
For the lucky few, this calling comes in the dawning days of your life on Earth. However, the road to success is not an easy way to travel.
Davis, now living in sunny Los Angeles, California, tells of his time before the Golden State.
'I moved to LA after my first stint in New York studying at the HB Actors Studio. I then moved back to Austin to wet my feet in the film industry. Having left New York in a depression, I had finally regrouped and was ready to move back literally the day before 9/11. I couldn't face going back to a depressed city so opted to go to LA.
'I did find myself back in New York years later, performing a one-man show I had developed with Anthony Gilardi, called A Noble Exile. The timing was perfect so I stayed in NYC until 2011.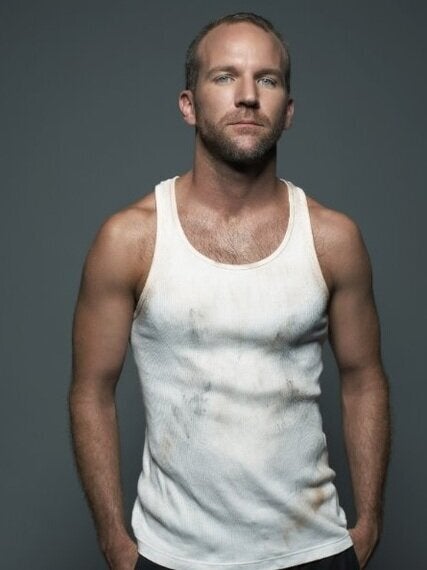 Instilled in him Gilardi, Davis encompasses what it means to be an artist in the most cut-throat of cultures. Help your fellow man, but always help yourself by being the best YOU.
Unbeknownst to me prior to our first introduction, Davis is one for taking the heavier roles sent his way and making them his own.
When asked to play a racist redneck brother of five, he made the character likable by having him chew Red Vines throughout the movie [Avenged, by Michael Ojeda]. In Sam Shepard's True West, he did an entire scene standing on his head.
And that's not even the half of it.
'I recently did a short called Narcissist by Eric Cassacio. Eric is a good friend and I felt this story needed to be told and his passion would make that happen. It reached thousands of people and many have been inspired to get out of a negative relationship or realise they had fallen victim to a narcissist.'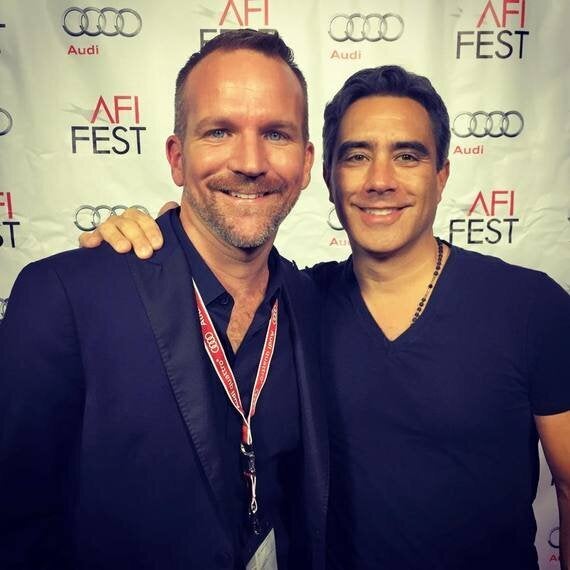 Copyright: Davis, 2015 - Davis with Gilardi
So why are we listening this time?
The short answer is because of his new film El Abrazo de la Serpiente [Embrace of the Serpent]. It encompasses both the artistic quality that all good cinema should strive for, as well as telling a story so desperately needed in the rapidly decaying world around us.
Without giving too much away about the plot, here is what Davis had to say about the motion picture:
'The film won the top prize at the Cannes Directors Fortnight, and the audience literally gave a 12 minute standing ovation. The response has been way beyond all expectation I could imagine. [It] has a very spiritual impact. It will help people, it will speak to those that listen and it is a heart-breaking tribute to the Amazon that will live on forever in film.'
From racist rednecks, to narcissists, to portraying a story that could influence a generation to pay more attention to a natural world stagnated in an endless cycle of destruction, Brionne Davis could be the next leading man in an industry that is forever making me proud to tell it's story.