For those who know me, East meets West is a key part of my design ethos. That's why I'm so excited that I'm currently in Shanghai for the GREAT Campaign's Festival of Creativity. As an ambassador for Great Britain, I'm thrilled to be asked to these events where I can showcase the best of British to foreign economies. I've been coming to China for over 15 years now and I'm always impressed by the tenacity and creativity of this fantastic country.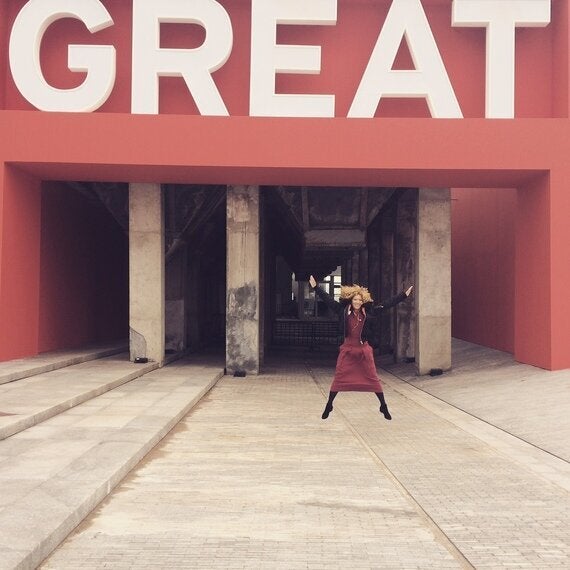 As a GREAT campaign ambassador I feel that Great Britain and China have a phenomenal opportunity to create partnerships and business together. The festival has been a fantastic platform to build on new and existing relationships in a new economic climate.
It was an honour to have the Duke of Cambridge there to be as part of this pioneering event and it makes me proud to be British!
Over the course of the three days, I've attended talks on a variety of subjects from Healthcare & Education, Film & Fashion and of course my favourite, Design and Architecture. Highlights for me would be listening to Michael Ward from Harrods talking the Future of Luxury & Fashion Retail and Massimilano Pogliani from Vertu talking How to Build a Luxury Brand.
However, I was really excited about discussing Designing Leisure on a panel with Richard Soloman of the Intercontinental Group, Andre Wu of Upper House and British Designer Tom Dixon. We had a fantastic topic and we could have talked for hours.
Our next stop is Singapore, where I'll be launching my range of baths with Apaiser at Maison & Objet. I'm so excited to be continuing my Asian adventure and please do keep up with us on Twitter and Facebook for all the pictures!
Picture copyright Kelly Hoppen
Popular in the Community