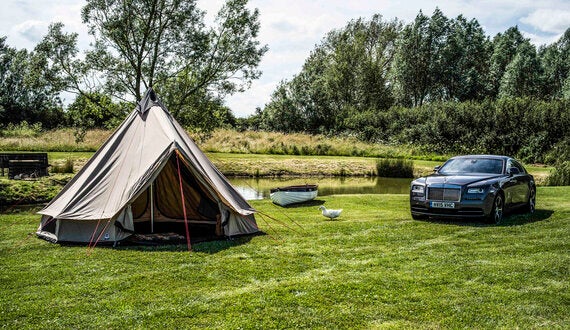 Everybody is getting ready for summer and although I am still scrabbling about in my shed fixing up my historic car, I took delivery recently of a whole camping system: A Robens Klondike bell tent, with a tent heater, a blanket and individual rooms, along with an old style camping stove with grill, a fridge, sublime fold up pots, pans, cups and a kettle the also folds up flat. The set in its entirety made me just want to grab a suitable car and go camping.
Well it had to be the Rolls Royce Wraith of course. With a 642bhp V12 engine there really is only one thing to do, go find a good spot for the weekend. Inside the ceiling of the Wraith you will find a constellation of stars, an exact replica of that above Goodwood, the home of Rolls Royce UK, that along with camping under the real stars - I decided this was truly the perfect car for the job in hand.
From utter luxury in the Wraith driving seat to glamping in the Klondike tent, I almost wished I had taken up the offer of the optional Butler that Rolls Royce invite to their clients. Alas, I was happy to cook my own eggs whilst pouring my own champagne. This was enough luxury for me.
Camping on one's own does often have its limitations, and I wondered how on earth I would set up the bell tent, with a diameter of 3 metres, I quite honestly thought that I would be sleeping under a wave of cloth competing for my teddy bear, however, I was pleasantly surprised. I followed the set up instruction video which I carefully watched before embarking on my weekend and did exactly as it said, I could prop the temporary shelter up on my own. Tightening the ropes the tent became a worthy partner to the Rolls Royce, I decided glamping with one of the world's most luxurious cars was a perfect combination.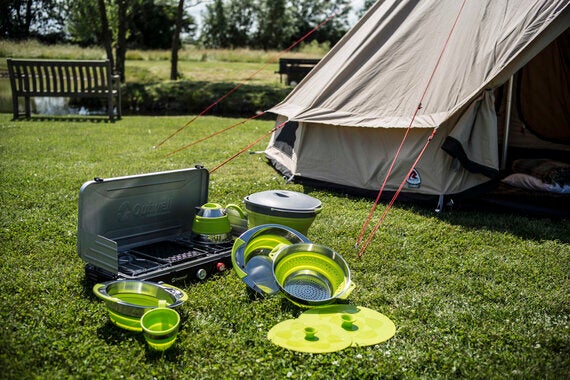 Laying out my tuppa-wear and picnic basket contents, I noticed that I might have brought with me just a tad too much food, ever the optimist, I wondered why I didn't just stick to the eggs and champagne I had first imagined. The other element new to me was the large gas canister that I decided might be too worrisome to open up next to the Wraith. So I stuck to my small reliable Spider gas burner suitable for one saucepan whilst clinging onto a mountain cliff-side. My glamping standards were not to be messed with however, as I opened the champagne and admired the Rolls Royce beside my tent.
My parents joined me on one of my journeys in the Wraith, where my mother very conscious of the constellation above her head, had become totally lost in discovering where the recognisable formations were and I asked her how the ride was, she replied, "whilst being transfixed with the ceiling I have noticed the carpet is so soft." Although the carpet is so wonderfully thick I did see her polished toenails peeping through as her feet played amongst the tufts. Back to the ceiling, I told her that this car was similar to the 'Celestial', a one-off based on the Phantom, featuring an interior studded with 446 diamonds. Fibre-optic stars in the roof replicated the night sky over West Sussex on the date the Rolls-Royce Goodwood factory opened for business in 2003 with extras including a £20,000 picnic hamper, were also available.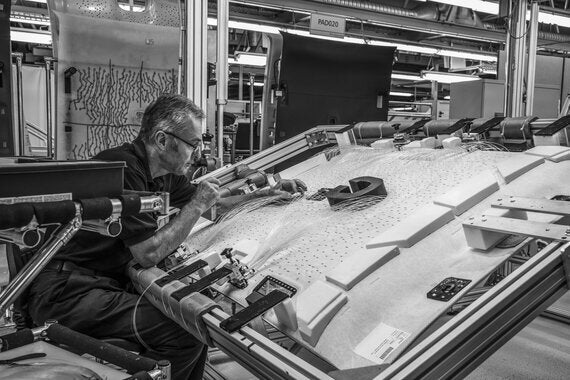 Driving the Wraith is very easy too, the interior is as cosy and as well designed and proportioned as any luxury car, with glass dials and wood veneers carefully selected from Venice, by specialists who, spend their whole life inspecting with intimate details. In fact the veneer production at Rolls Royce is something that I might write a dedicated piece on, as this craft is so special. Along with the leather - from cows who are not pregnant and who only graze in fields without barbed wire to achieve a smooth surface without midge bites, stretch marks and scratches, makes this car simply a stunning piece of moving art. I haven't even started on the engine, the chassis or the technological implements installed in the car.
For me the Wraith is as glorious as a Modigliani on a wall. It makes my hairs on my arm stand on end, and to drive it, the awe inspiring design and all that goes with it, makes its viewers I pass, shiver with excitement that they too have witnessed this beauty.
Back at home my friend texted me to ask would I pick her up from the hairdresser- In the Wraith? Of course. Forgetting that the small town where the hairdressers is located, I was worried for my parking skills - or rather - that of others, and promptly found a space fitting the 527cm of beauty surprisingly easily into it. Discussing all the bespoke options available, "It is endless" I began, "It is a sensual delight", from stitching of names on headrests, to the usual tyre options, to unique paint to match your favourite dress to advanced technology decisions - the classic 2:1 proportions of wheel to roof height, the long overhang beyond the back wheels, the signature rear-hinged coach doors are the underbelly of this utterly stunning car. Rolls Royce have recently launched their Black Edition, providing even more individuality to your moving statement.
We get home and open the boot from the button inside, something I couldn't but help to show off about, (with most people in awe of the soft open and close) "look! All my camping equipment fits in there."
Glamping with a Wraith - something to behold.
(All photos by Lara Platman)