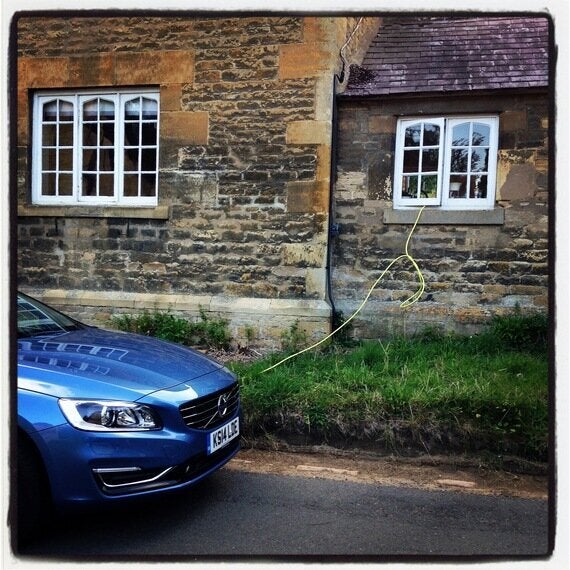 It is all very well me moving out to the countryside after the noise and pollution of London, but when the narrow road I live on in a small remote village is the 'cut through' route from a major 'A' road to a business park and has the ability to allow drivers to use 40 miles per hour as their average speed, I wonder why I actually moved here at all.
Last week, I caused quite a commotion in my village as I passed the electric cable from the Volvo V60 Plug-in Hybrid through my kitchen window to plug it in. The window is situated on the road side where, cars travel along this 20 mph zone at 40 mph, so my 'chicane' provided a very happy antidote for the situation. Neighbours came out to see why the cars had slowed to find a wire coming out my kitchen window attached to my car. They asked if I could park there every day, which I did for the week and we all enjoyed a 'slow zone' during this time.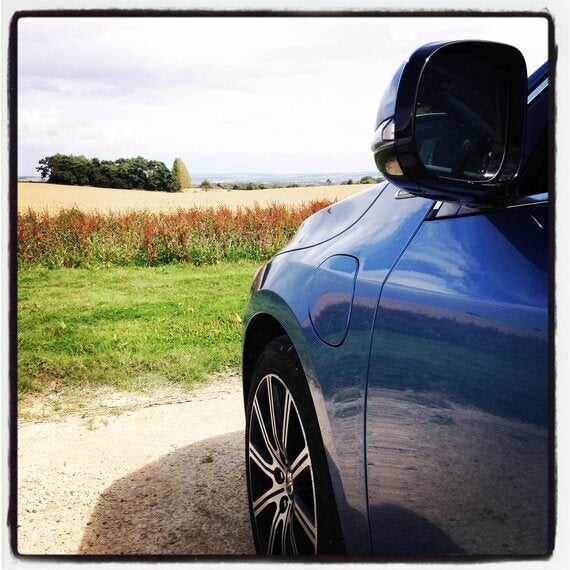 I managed to go to and from the shops without spending money on petrol, I made long cross country runs and the petrol saving was amazing since I had been using electric for local runs. This car is perfect for a family or people who can park up at night with a plug, or at a work place with an easy to reach plug, whilst the electric is charging. It has definite uses: generous space, whilst providing style with the car, makes it for me, to be one of the great all-rounders. I love the Volvo safety standards with Blind Spot Recognition, Lane / Snooze Control, Parking Assistance and air bags almost everywhere. This is one of the top of the range models with Volvo, so this car despite being very clever, you do pay for it. However, to have one of the new breeds of car that is hybrid & electric, it really is worth it.
This Volvo V60 joins other hybrid plugins on the market today that are all starting to accommodate the realisation that petrol/ electric can be a perfect solution to 'range fear' and work within both urban and rural environments. There is indeed another way for fuel to be discounted within your daily budget.
I suppose my road will be back to the general speeding thoroughfare now that the plugin car is no longer parked up. I could quite imagine a row of kitchen windows with wires peeping through them at night time. It might make for a better solution than sleeping policemen on this particular road. I wonder if the satellite navigation systems will ever learn that my road is in fact a narrow sleepy village road with a hefty blind corner that does not accommodate the elongated HGV. My only hope is that everyone begins to purchase a Plug-in Hybrid Volvo so we can ensure the road stays a slow route and that the cut through route gets diverted.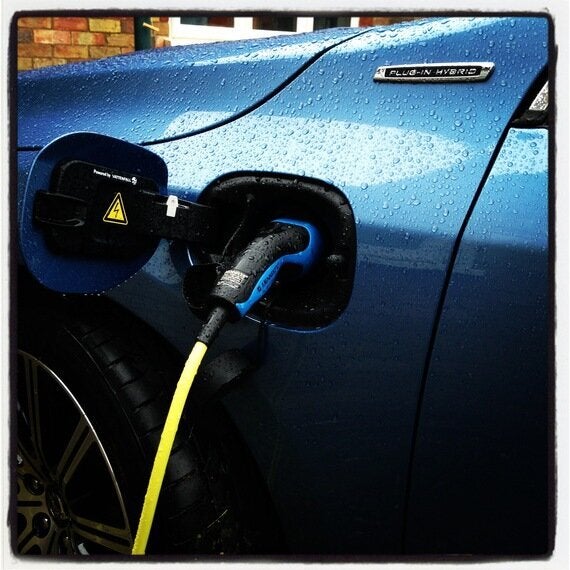 This year will see an even newer breed of Plug-in Hybrid vehicles coming to the market and I cannot wait for what the Volvo team have in store for us.