I was recently engaged in one of my typical cross-generational/cultural conversations with my 16-year-old daughter Annie. The topic was why Buzzfeed, her favourite news source on social media, was not hiring me. Apparently Huffington Post is not hip enough for her.
Too polite to say I was too old at 56 (although I know that was what she was thinking), she offered: "You don't even know who Iggy Azalea is!"
To which I quickly replied, "Yes, I admit I would rather listen to Iggy Pop."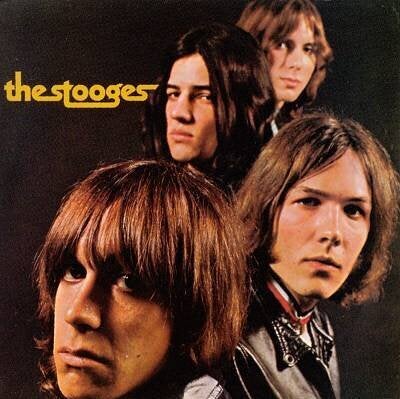 I freely admit that I was born a decade too late. As I write this, I'm listening to a vinyl album of The Ventures and wearing a Woodstock t-shirt. I make no apologies for my musical tastes.
Recently my friend Bob Irwin, who's a musician, recording engineer and retro reissue label impresario posted on Facebook a Billboard magazine album chart from 1968. The Top 10 was populated by the likes of The Doors, Jimi Hendrix, Simon & Garfunkel, Steppenwolf, Cream, and Aretha Franklin. Honestly, could any Top 10 of the past five decades match that kind of lasting talent? I think not.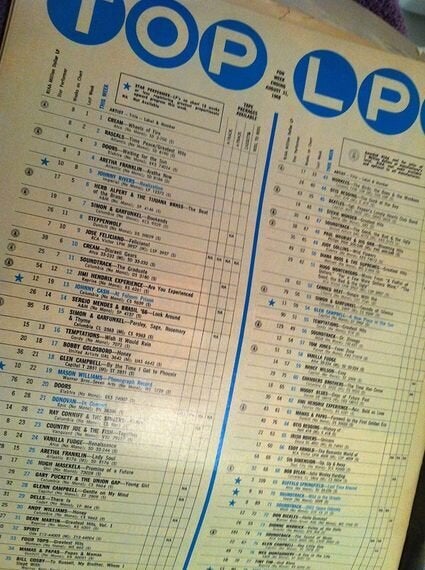 Just because I prefer the music of yesteryear doesn't mean I automatically dismiss the latest tunes. I'm all in favour of flash-in-the pan, one-hit wonders. But I'm still going to swing left-of-the-radio dial, as programmed by BBC Radio 6 and NPR Music in the States.
Interestingly, as I get older, I turn to jazz to clear my head, especially when I have to deal with care issues of my rapidly aging parents. And recently I've gained new appreciation for their favourite music. Yeah me, the '60s and '70s rock guy.
On the cusp of my hero Bob Dylan releasing a new album of Frank Sinatra standards, Shadows of the Night, I'm actually dreading listening to it (although I have to admit Dylan's show in early December at the Beacon Theater was one of the best of the dozens I attended over the years). I rather hear Sinatra than Dylan singing these songs.
Even before the Dylan album was announced, I found myself buying and listening to Sinatra albums from the 1950s and 1960s. I'd also like acknowledge the passing on 15 January at 95 of Ervin Drake, who wrote my favourite Sinatra song "It Was a Very Good Year," not on the Dylan album, but Ray Charles and Willie Nelson nailed it on Ray's 2004 Genius Loves Company album.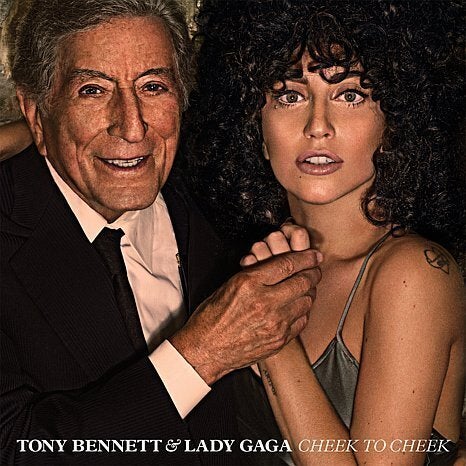 Tony Bennett and Lady Gaga's duet album of standards, Cheek to Cheek, was on my best-of-2014 list, a brilliant marketing move to expand both artists' audiences. But guess what? The music is really great. I'm not kidding. This coming from the guy who loves The Stooges' "I Wanna Be Your Dog."
The duo, the 88-year-old Bennett and 28-year-old Gaga, are embarking on a 25-date world tour this spring. What is Bennett's secret? His vocal capacity hasn't diminished any. Whatever he's drinking, I want some.