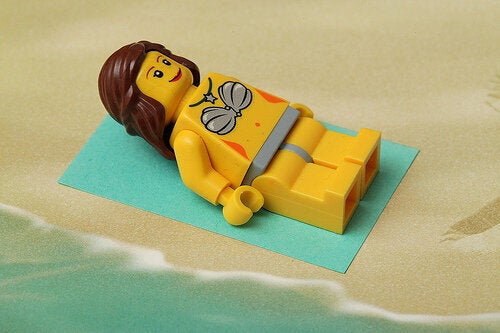 Many people struggle with their Summer holiday beauty look. When you are lying by the pool, on or the beach in the sun, you want to feel comfortable and look flawless.
Summer make-up is all about using as little product as possible to enhance your features and create that flawless appearance. You don't want to be sweating and feel bogged down with cosmetics, or feel them melting on your face.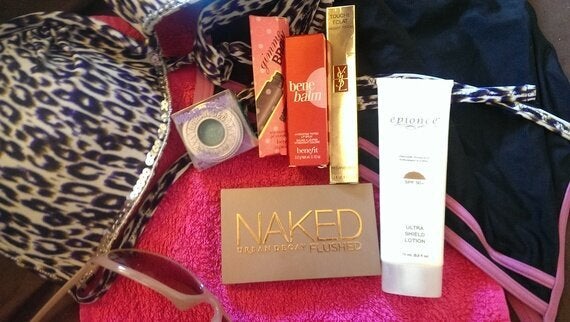 First of all, it's vital that you use an SPF on your face as well as your body. Traditional sun creams are greasy and don't make a good base for make-up; so investing in a facial skincare SPF lotion is a good idea. I love the Epionce Ultra Shield SPF 50 Lotion (£40.50 from Epionce).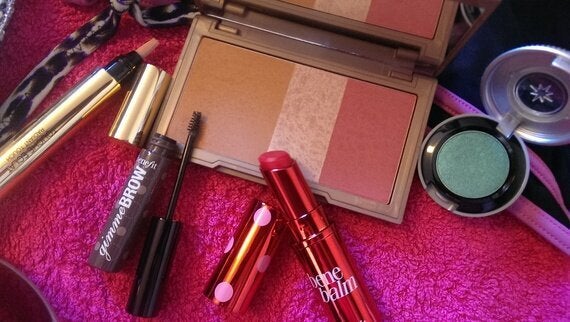 Once your skin is protected from the sun, a great lightweight (but excellent coverage) way to hide dark circles and cover blemishes is YSL's famous Touche Eclat highlighting concealer (£21.16 from Click Fragrance). This is easy to blend, and you'll not feel like you are wearing anything at all. Finish off with a dusting of your favourite bronzer (try the Urban Decay Naked Flushed palettes at £22 from Debenhams), and your skin is good to go.
If you want to add some colour to your cheeks, choose something that has a creamy finish rather than a powder. This will look like more of a natural flush in the sun. I love Benefit's new Benebalm (a tinted lip balm take on their top-selling Benetint liquid). This is a multi-tasking product- use it on your cheeks for a dewy pop of colour, and on your lips to enhance their shade and keep them moisturised. It's £14.50 from House of Fraser.
I wouldn't recommend heavy eye make-up or mascara in the heat. We also tend to touch or rub our eyes more in the sun too. Just go for a bright and bold beach-themed swipe of colour across your lids. Urban Decay's Flipside (£6.76 from Click Fragrance) is a perfect sea blue-green.
Finally, tame and fill your brows for a groomed finish. Benefit's new Gimme Brow (£17.50 from House of Fraser) contains fibres that will fill out your own brow arch to make a real statement.