When you're thinking of a stylish UK city for a weekend away, I can guarantee that Dundee is not one that would pop into your head. Until I spent a weekend there earlier this month, words I would have used to describe this Scottish city is are dreary, run-down and boring. However, the City of Dundee has had a major re-birth, and with more exciting developments planned until 2017, it is set to be one of the UK's most cultural cities.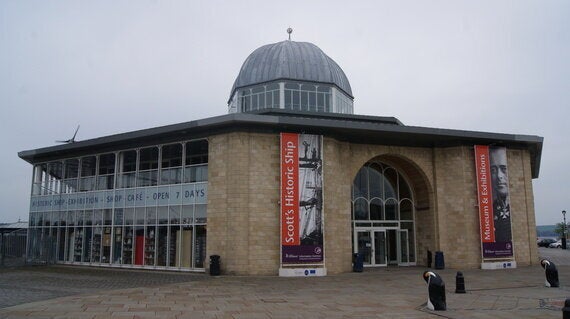 In Dundee at the moment, the on-going change is immediately evident with the waterfront construction- preparing for the new Dundee train station and the much-anticipated V&A museum's arrival in 2017. The V&A Dundee will have the space to house all of the London museum's temporary exhibitions in full; so expect to see the likes of the 'David Bowie Archive', 'Hollywood Costumes' and 'Alexander McQueen: Savage Beauty' in Dundee (alongside works of Scottish design in all mediums).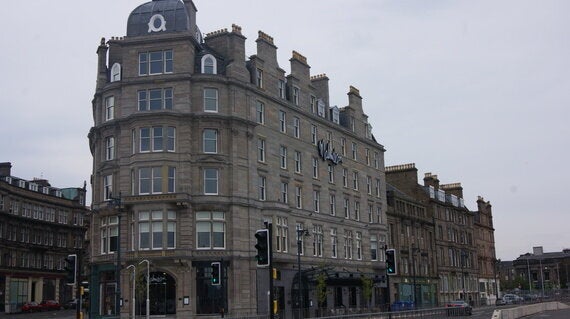 A new luxury hotel (part of the famous Malmaison chain), Malmaison Dundee, opened a few months ago. It offers sumptuous accommodation and a top-notch restaurant just a stroll away from all of Dundee's current cultural and entertainment highlights- such as the Dundee Science Centre and Dundee Repertory Theatre.
As the City of Dundee's new slogan states, this is 'one city' with 'many discoveries'; and when 2017 rolls around, it's going to be unrecognisable and extremely busy. It really is a city under major regeneration, and one that's worth being a front-runner for a stylish weekend away- now, for a return trip in 2017.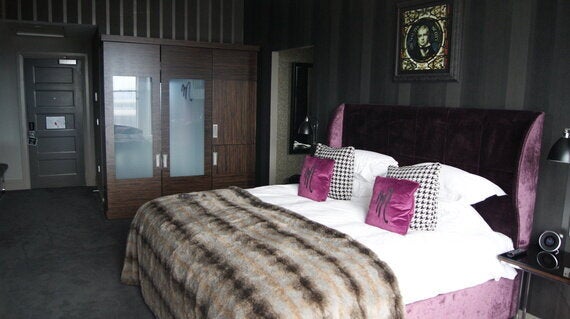 Malmaison Dundee, 44 Whitehall Crescent, DD1 4AY
With 87 bedrooms and 5 suites, this luxury hotel's quirky decor and architectural features make a stay here a real experience. The beds are the most comfortable i've ever slept in, and are designed especially for the Malmaison chain by mattress specialists Sealy. Rooms from £149 per night.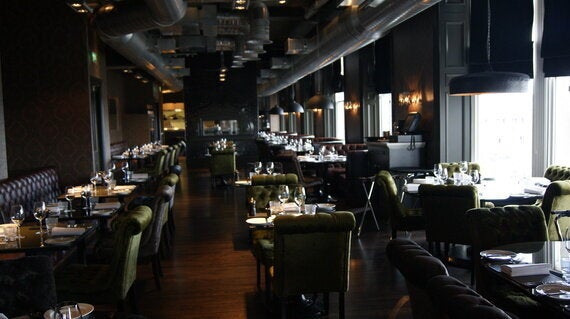 Brasserie at Malmaison Dundee, 44 Whitehall Crescent, DD1 4AY
Their Josper grill steaks are their specialty, and the choice of cuts is vast. Team this with tasty sides such as spinach gratin, hand cut chips or garlic and chilli mushrooms, and their vast array of sugar coma-enducing desserts, and you have a dinner to remember.
D'Arcy Thompson, 21 Old Hawkhill, DD1 5EU
This quiet, bright and airy bistro has an excellent value 2-course lunch menu for £9.95. Starters range from homemade soup to pate, and you must try their homemade battered fish and chips as your main course. It's also the perfect place to just grab a coffee and read a book.
Fisher & Donaldson, 12 Whitehall Street, DD1 4AF
If you want to eat lunch on the go while admiring more of Dundee, visit this traditional bakery to get a freshly made sandwich and cake. Their range of cakes and pastries is so extensive that you'll never be able to choose just one, so prepare your stomachs and wallets for a box.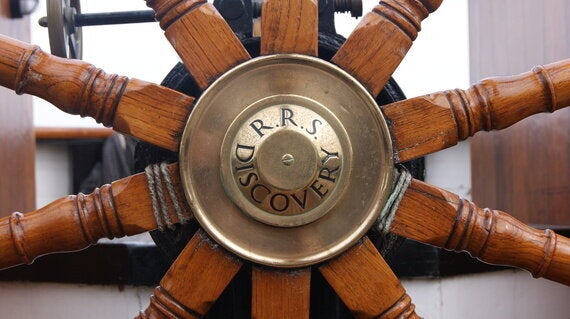 Discovery Point, Discovery Quay, DD1 4XA
Visit the actual R.S.S Discovery ship that Captain Scott took on his Antarctic expedition. It is a splendid sight that sits majestically on the waterfront, and has an accompanying exhibition with stories and artifacts from the voyage. The tickets are excellent value, and if you buy a joint ticket to visit here and the Verdant Works (story of Dundee's Jute industry roots), you have a whole year to use your ticket to visit that sister museum.
Dundee Science Centre, Greenmarket, DD1 4QB
The kids will love all the hands-on science exhibitions and games; plus, the stars and planets in the planetarium are a must-see.
Dundee Repertory Theatre, Tay Square, DD1 1PD
This is an award-winning professional theatre company that has toured internationally. Productions include works from new modern playwrights to Shakesperian classics.