When I first started university I remember hearing about bone marrow donation during Fresher's Week. Some student volunteers from a group called Marrow tried to convince me to attend an event so I could learn more about it. I took one of the flyers that they were handing out, but I had already decided that I didn't want to do it. For some reason, the very mention of the word 'bone' immediately made me mistakenly assume that donating would be a painful procedure - one that I definitely did not want to participate in. Back then, there is no way I could have known how wrong I was, or that three years down the line, I would be one of the many people that desperately needs a bone marrow donor to save their lives.
I am currently waiting to be matched with a donor and if I am lucky enough to find a good match, it will be this lovely stranger that saves my life. It's weird to be so reliant on someone that you do not even know. Usually when times are tough you go to friends and family for help, but unfortunately they cannot help me now. Some people can look to their siblings to act as donors, but as I have half-brothers they are not a strong enough genetic match. So, although my friends and family can support me through this, they cannot cure me; only a donor can do that - only a stranger can save my life. This stranger and I will then have an unbreakable bond, even though I may never know who he or she is; they will always be a part of me and who I am, and I will be grateful forever for the gift they gave me.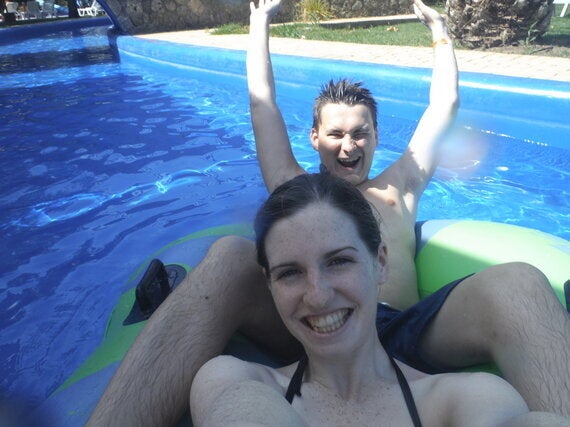 It is only when I received my cancer diagnosis in June that I realised how ignorant I had been about the bone marrow donation process. As I started my campaign to raise awareness of bone marrow donation, I began to realise that I was not the only one who didn't really understand. The myth that donating stem cells or bone marrow is painful is sadly quite well spread, going as far as some people saying it's not only painful, but the worst pain you can through. I remember friends even saying that they would sign up as a donor especially for me, even though they knew it would be horrible. Everyone was always so surprised when I explained that it would not be this invasive, horrific procedure for them at all.
The process of donating stem cells is actually very simple. In 90% of cases donors are asked to donate their blood stem cells, not their bone marrow. The process is called peripheral blood stem cell collection, which is similar to giving blood; the other 10% will give their bone marrow, in a very minor operation under general anaesthetic. Lots of donors say that both these things are virtually pain free, and nothing to be scared about. (see video below for a full explanation)
Instead of something to be feared, being a bone marrow or stem cell donor should be something to be proud of, as every donor has a genuine opportunity to save someone's life! Without people signing up to the Anthony Nolan register, I would not stand a chance against this disease. Thanks to all the thousands of amazing people that have already signed up, I have an opportunity for life, and believe me, I won't waste it.
At the moment I know that the doctors are busy searching for a match, so sometimes I wonder who it might be - Is it a man or a woman? How old are they? Where are they from? What are they like? But at the end of the day none of that really matters, I just have to hope that they are out there somewhere. It doesn't matter who, how or when; I simply live every day in the hope that there will be a donor right for me, and that they will be willing to help save my life.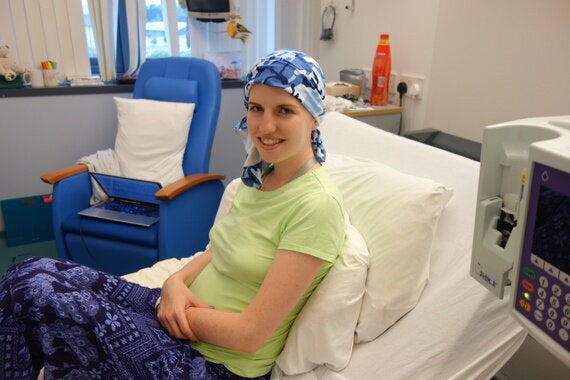 Despite all of this, I have to consider myself very lucky. As a northern European I have quite a common tissue type, which means that, hopefully, a donor will be found for me. There are lots of people much less fortunate than myself. People from a mixed race background or ethnic minority communities endure a much tougher challenge than I do. Unfortunately, there is only a small pool of donors available for people from diverse ethnic origins. That is why it is so important to sign up to Anthony Nolan register today, and even more so if you are special enough to come from an ethnically diverse background.
When I was a first year at university, I made the mistake of walking away from becoming a stem cell donor and I didn't look back. Please don't make the same mistake that I did. There are so many people out there, including myself, that need your help; and by undergoing a simple, pain free procedure, you could have the chance to proudly say that you saved someone's life.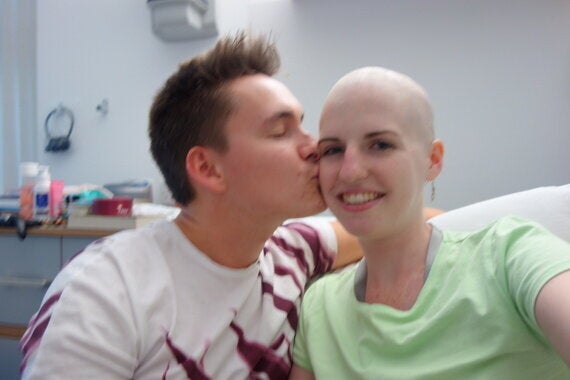 Related