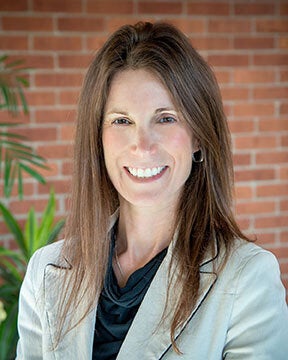 Samantha Lomow is a results-driven marketing expert with nearly 20 years of international marketing and managerial experience. In late March 2015, Ms. Lomow, was promoted to the role of Senior Vice President, Hasbro Brands. In this newly-created role, she oversees Hasbro's Girls, Boys and Preschool brands and enhances Hasbro's one strategic vision across the Company's many brands. She now oversees the entire Girls portfolio (MY LITTLE PONY, LITTLEST PET SHOP, BABY-ALIVE, FURREAL FRIENDS, FURBY, DECENDANTS, JEM, DOHVINCI, NERF REBELLE, DISNEY PRINCESS & DISNEY FROZEN); the entire BOYS portfolio (TRANSFORMERS, NERF, STAR WARS, MARVEL) and Preschool offerings (PLAYSKOOL, PLAY-DOH, SESAME STREET).
Samantha has made significant contributions to the growth of Hasbro's brands, and played an instrumental leadership role in winning the Disney Princess/Frozen business in 2014. Moreover, under Samantha's leadership, Hasbro has built a hugely successful girls business by reviving, reinventing and reenergizing brands like MY LITTLE PONY, FURBY and JEM & THE HOLOGRAMS and launching new brands like NERF REBELLE, growing sales to more than $1 billion in the Girls category in 2014.
Samantha has a true understanding of today's girls globally which coupled with our extensive proprietary consumer insights has enabled Hasbro be an innovative, leader in the category.
Samantha has been at Hasbro since 2001. Before joining Hasbro, Samantha held roles at Spinmaster and Bandai where she gained significant experience working across multiple categories and managed historical toy brands, such as Power Rangers, Gundam and Yomega Yo-Yos.
How has your life experience made you the leader you are today?
Many life experiences have helped shape my leadership and made me the leader I am today.
Early on, I supported myself working retail, (primarily in the fashion industry), where I learned the importance of brands and how they connect to consumers. Observing trends, engaging with consumers and placing high value on listening gave me tremendous insights. I still draw on these values today not only to hear what our customers and consumers have to say; but also in leading my teams, it's important to me that I take time to listen to them. There is great wisdom all around you and tapping into it can be powerful if you know how to mine for it.
Gaining an understanding of brand building in the fashion world also allowed me to become versed in leading and collaborating in highly creative business environments. This is something that I am very passionate about and is rewarding to me on a personal level. I encourage my teams to build strong relationships to inspire and lead their own creative efforts, because I know that is the best environment to drive a shared creative vision and achieve results.
Finally, another life experience that shaped my leadership was growing up in a dual-income household where my parents managed the art and science of raising a family together, collaborating and problem solving. They imparted on me the value of teamwork which I have embraced professionally as a leader and personally with my own family.
How has your previous employment experience aided your tenure at Hasbro?
I began my tenure with Hasbro in the Company's Canada office, and during that time, I had the opportunity to learn the business from a regional point of view. This experience gave me enormous appreciation for what our regions need and provided me with a deeper understanding of our customers and our consumers. In my current global role as SVP of Hasbro Brands I have worked hard to hold on to this perspective, and this early understanding of the various needs of a global company has really helped shape my approach to leading our brands today.
In the few years I spent outside of Hasbro I also obtained important foundational experiences in development and marketing and honing my skills in brand leadership which flourishes with integrated teams. I have been very fortunate to work for some great companies and have always loved my work.
What have the highlights and challenges been during your tenure at Hasbro?
Some of my greatest highlights have also been my greatest challenges, leading the transformation of our some of our most beloved brands. When I was leading our TRANSFORMERS business before the first live action movie (pre-2007) our entire organization rallied together around a shared vision for the brand as a global entertainment franchise. We had to be relentless with our vision as it required changing mindsets of our partners and our customers and expanding our own thinking to develop a much broader line of products than ever before. It even changed some of our operating philosophies for who we are as a company today. Not only did the TRANSFORMERS brand change from a North America toy business to become a billion dollar global entertainment franchise but our success also had a transformative impact on Hasbro overall and became a lightning rod for expanding our blueprint approach on other brands like MY LITTLE PONY, NERF, PLAY-DOH and many others.
A more recent highlight has been the expansion of our strategic partnership with the Walt Disney Company. By bringing our strong understanding of brands and the consumer coupled with new insights and innovation, Hasbro secured the fashion and small doll licenses for DISNEY PRINCESS and FROZEN brands. Partnering with the Walt Disney Company and delivering the world's best play experiences for these iconic franchises is a key initiative across our organization in 2016.
What advice can you offer to women who are looking for a career in your industry?
There is a lot of opportunity in our highly creative industry and my biggest piece of advice is: don't limit or pigeon hole yourself in terms of what you think you should do or how you think you should enter this industry. Because our industry stretches across multiple disciplines including marketing, product development, entertainment and licensing, you can enter from any discipline. Hasbro is always recruiting talented, passionate people with integrity and we value hiring from outside the industry into all of the areas I mentioned to infuse new creative thinking into our brands and our organization.
How do you maintain a work/life balance?
I wish I had a straightforward answer to this question because it's something I struggle with as well. In fact, if work/life balance were a brand name I would change it. I prefer work/life integration which resonates with me because it accentuates the positive of making life work, while balancing sounds hard because it is never perfect. I believe work/life integration is the better brand.
Hasbro supports work/life integration with benefits like half-day Fridays, flexible schedules and time for community service. As I lead my own teams, I try to promote a culture of work/life integration where my teams can deliver excellence while also thriving personally. But at the end of the day I believe it's really about finding your support system and determining what is going to work for you. Every situation is different.
What do you think is the biggest issue for women in the workplace?
Though we have made amazing progress towards parity, I still think true equality and a voice at the table are the biggest issues facing women in the workplace. We need to make sure it's not about quotas but rather, enabling talented individuals to achieve their goals on a level playing field. Of course both women and men have an important role to play in this and we all need to continue to work hard to promote and drive change.
How has mentorship made a difference in your professional and personal life?
My first boss was an incredible mentor and female role model. Not only did she take the time to teach me how to tackle key tasks but she also taught me how to think about the business and then gave me room to bring forward new thinking. And, she always made time to check in to ask how I was doing both personally and professionally. I'm not sure she even knows how much of an impact she had on me. We still keep in touch.
Which other female leaders do you admire and why?
Women like Sheryl Sandberg, Marissa Mayer and Hillary Clinton have done a lot to raise women's profile in the workplace and while we may not agree with everything they say or do they continue to pave the way for the rest of us. They have incredible courage and are relentless in demonstrating female leadership and being role models for true equality.
What do you want Hasbro to accomplish in the next year?
I am very passionate about our mission to create the world's best play experiences and inspiring creativity in kids and kids at heart with our brands! This is something I look forward to continuing to accomplish as we further accelerate our business and our brands globally. I would also like to see Hasbro continue to be viewed as a best place to work and gain greater recognition outside the company for its strong values and purpose. And finally I hope we will continue to attract incredible talent who will continue to fuel our creative culture and help us take our brands and our business to new heights!