As many people may know, I was a candidate on last year's show. What people might not know is that my idea was, like Vana, an app. It is now my business The Link App. Despite not winning I went on the launch my app regardless. The final is always an interesting episode and this one didn't disappoint.

You were left with two very different candidates. One was more Lord Sugars usual sales driven cheeky chappy, then Vana described as the well-travelled no nonsense lady. Joseph has been the frontrunner in my mind throughout the series. Vana was more a later prospect.
I went back to help the final candidates in 2014 and was on Bianca's teams. It was a fun episode and I loved helping a fellow woman in business taking steps towards achieving her dream. The atmosphere while filming this episode is totally different, as you have taken the competition element of the show out from the teams.
Seeing Vana, do well but ultimately struggle made me think what my episode would have looked like, had I have made it that far. I have learnt so much in the 18 months my business has been running and I now know that £250,000 would never be able to build, market and scale an app business. Especially as Vana isn't aiming at a specialist market like The Link App aims at lawyers. She is a none tech founder and requires a CTO (chief technology officer) or someone similar to bolster her knowledge of that industry. However, the fact the £250k is not enough is no negative on Vana's idea at all. It is simply real business. Most of the technology firms raise, raise and raise again. That is because they are doing so well then have more and more reasons to grow.
Vana also has an issue now with intellectual property, her idea is out there. It is only going to take a developer a few of months' work to produce this, and if they have the finance to market it, they will get there first. Apps can require a huge budget to get the viral impact too. Her increased PR from appearing on The Apprentice will help a lot though, smart move to get this for free. Its helped my business too, it will not make it succeed alone but if definitely helps.
Joseph is going to be successful, I don't think anyone watching the show would question this, he would charm his way into the best of any situation. He is very likeable too and I wish him all the best.
So the winner was... Joseph. I think everyone thought he was going to win. Bianca Miller and I were tweeting along and both predicted his win.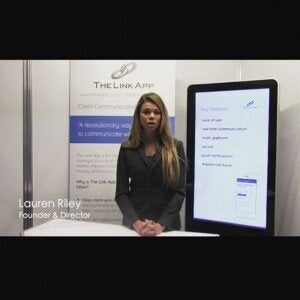 I am a start-up entrepreneur that has taken an app to market, if Vana is interested I would be happy to share my experiences and advice with her. It's not easy but it is so rewarding and in the end! Vana gave a good account of herself and now owns 100% of her company. Joseph won over the nation and Lord Sugar and walks away the winner- Well done to both!!!