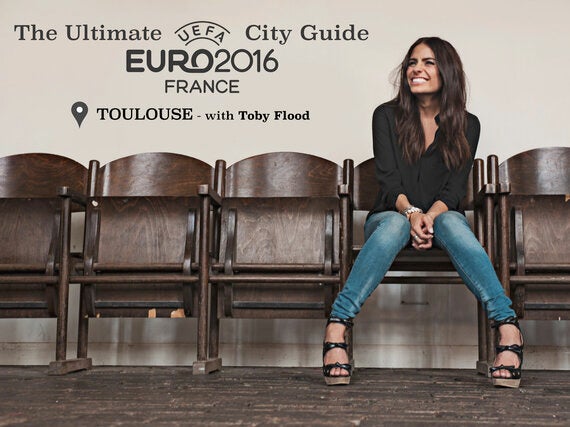 This is no ordinary city guide. We have the sporting world's best telling you where they hang out. Last week Euro's hero Sylvain Wiltord guided us around Lyon, this week we have another world class athlete; England Rugby's fifth all time highest point scorer and current Stade Toulousain fly-half Toby Flood knows the best kept secrets of Toulouse...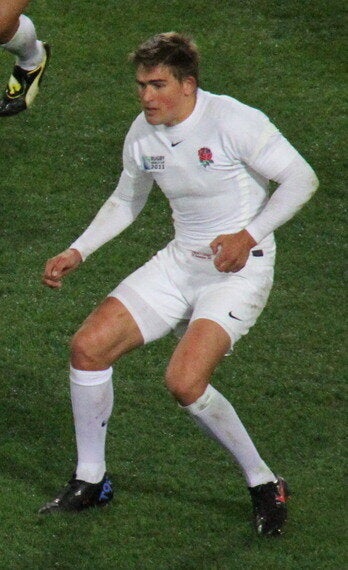 What were your first impressions of Toulouse? Great vibrant city. Visually stunning too, full of old squares, where people sit on terraces sipping espressos in the day time and dine in the evening.
What are the people of Toulouse like? Very friendly and welcoming. If you're going to give speaking French a go they will let you crack on and not interrupt. They enjoy eating out, and spend lots of time together. The French life in the south was traditionally poorer than the north therefore it's become very family orientated. Which means lots of time is spent on cafes and restaurants, eating drinking and socialising.
Where do you go for a good coffee? La Fiancée is a great coffee shop. Does all types of coffee, which is hard to come by in Toulouse. They have a select and ever changing lunch menu, which is delicious. Also situated in a very good shopping area.
What's game day like in Toulouse? Very loud. The people of Toulouse are sports mad, handball, football, rugby, they love it all. Drums bang, flags wave and everyone has lost their voices by the end. When you play well, the stadium bounces, when you don't, well the whistles let you know.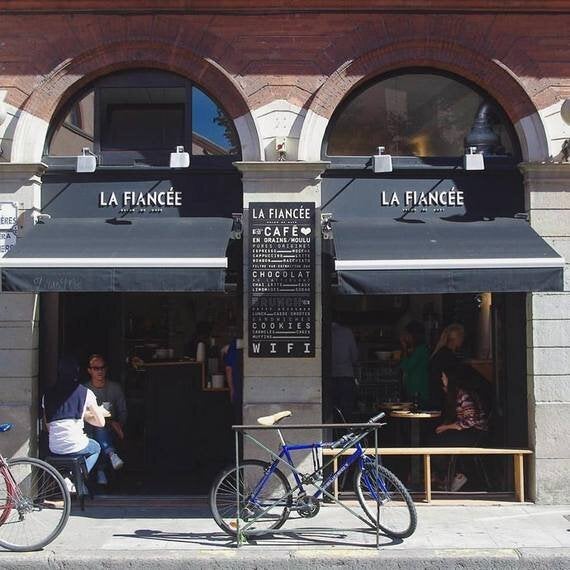 Where's a good place to watch the game? Lots of restaurants show the games. There are a few bars like The Four Monkeys, London Town and The Classroom. Which serve English style beers and food. Most French bars will be full and showing the game. So just dive in and practice your French!
Where do you go to relax? There's some great countryside around Toulouse. Beaches are just over an hour away, and the Pyrenees likewise. It's good to get out of the city from time to time and having those on your doorstep is ideal.
Where is your favourite place to explore? Always fun getting off the beaten track. Capitole is beautiful but a real haunt for tourists. Place St George, Carmes, and Victor Hugo have fantastic restaurants and are much cheaper. Also Carmes and Victor Hugo run great markets on Sunday, where the locals meet, buy their food for the afternoon and spend the rest of the morning chatting over a glass of wine, saucisson and freshly baked bread.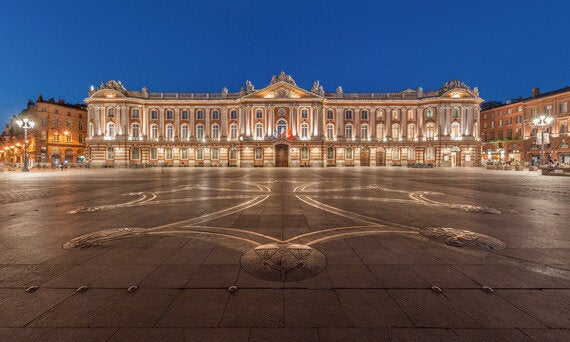 Where do you spend the night? There are a few clubs in Toulouse. However bars stay open until very very late, so too restaurants. Which means there is no time pressure on an evening. The pace of the night is much slower. People come out later to eat around nine pm and arrive at the bars around one in the morning.
Where do you go for breakfast? Breakfast? There's no such thing here, a quick croissant and espresso and you're done. If you really need that fix, then Les Fils à Maman, is a great spot for brunch.
What do you avoid? Toulouse is a very safe city. Of course there are usual issues of crime, but in all there is very little trouble.
Follow Toby's rugby adventures in Toulouse @TobyFlood