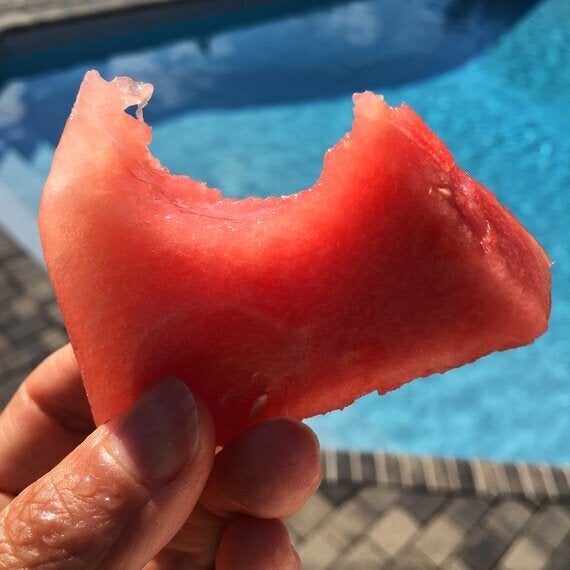 Why You Should Eat Watermelon:
1. Whether you're at the beach or just finishing a long bike ride or run, watermelon provides a good balance of vitamins, minerals, water and quick carbohydrates that often get depleted during a workout or in hot weather.
3. Watermelon is good for heart-health (and your sex life) because it may relax and dilate blood vessels, thereby improving circulation. Its natural diuretic effect increases the loss of water and salt from the body, which may alleviate high blood pressure.
5. Watermelon is low in calories and high in satisfaction--two important reasons to keep it on the seasonal menu. When you crave a sweet summer dessert that's easy to prepare--cut up a watermelon! Plus watermelons are easy to transport and are always a crowd-pleaser.
Store in the refrigerator
Cut and eat as soon as possible
Choose local and/or organically-grown melons
One serving is one cup of cubed watermelon
To make juice, place cubed melon in a blender and pulverize--it tastes great with a squeeze of fresh lime juice!
Check out this video on how to slice a watermelon: