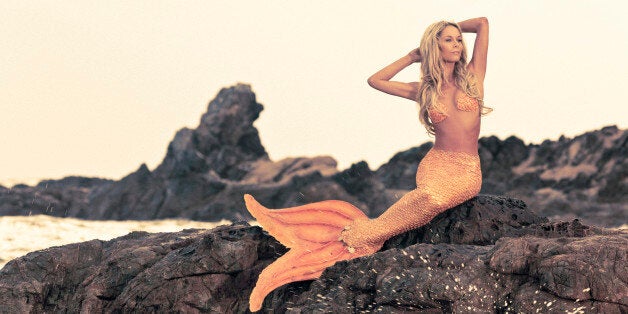 In an attempt to stay fit, both physically and in the noddle, I have been joining the boyfriend in his 6am starts at the gym. Let it be known, I am not a morning person. I barely make brunch. But as a freelance writer I either join the boy in his dedicated routine or remain in my pit, waking many hours later and berating myself for wasting the day, walking to my desk with a muddied mind and finding myself still in my pajamas at teatime. And what's the point of changing out of your pajamas at teatime?
Having been my own boss for some years now I have established that this is not good working practice. Nor is it good life practice. Studies say that 1 in 4 people will suffer from mental health issues at some point in their life but I believe this to be a wild underestimation. I don't think I know one single person who doesn't now and again (or indeed continually) suffer from some sort of anxiety, sense of depression, overwhelming anger or feeling of hopeless despair. And it is my belief that staying on top of your mental health should be heralded with the same important irreverence as brushing ones teeth.
I often feel quite nuts. But I'm OK with that as I know that in many ways, this makes me completely normal. It's the folk who claim there's absolutely nothing wrong with them that I worry about. I've seen many times how that ultimately ends up.
We all have stuff to deal with. Family illnesses, parental deaths, money worries and relationship woes. Career stresses, relocation anxieties, friendship deviations and esteem issues. Add to this societal pressures, political madness and global terror and it's no wonder we all feel a bit off kilter in the body, mind and soul department.
So that's why I've been doing the gym. But try as I might, it has never given me the peace, fulfilment and joy for which I have been searching.
And then I discovered the outdoor pool. Or lido as my dad asserts proudly.
I can't deny, I was rather nervous about my first time. Would it hurt? Would I get covered in gross things floating about beneath me? Would everyone notice if I acquire a camel toe? (And am I terrible feminist for being ashamed of my potential camel toe?). But worry I should not have. Since my initial dip just a few weeks ago, all concerns have blissfully washed away. Never before have I felt this positively about exercise, bar my fairly limited experience of surfing. But I doubt I would have enjoyed surfing so much had I been a brick in the water.
Still rising with Patrick at 6am, I instead don my neon pink Primarni 'Mermaid Life' costume, defying the definite camel toe caused by a shortage of fabric, and attempt 80 lengths within 60 minutes. My first swim I plucked a random number of lengths; 75. I told myself I wouldn't feel pressured, or a failure if I didn't manage that many. But as I neared the target I found, as when a child, I didn't actually want to get out the pool when Mum said it was time to go home. Outdoor swimming doesn't feel like exercise, a chore, or something I have to do to stay healthy. This is pure unadulterated pleasure with some very positive side effects.
I love the feeling of my body in the water, the warmth beneath, a slight cold breeze on my face. I love the clouds above me, dawn breaking, the birds cheerily welcoming me into the day. I love the sound of the water swelling as I propel myself forward and back and how the water bounces when swimming in the rain. I love the way my body feels both before, during and after the swim; excited, joyous and happily weary. But most of all, I love how my mind and soul feel after just two weeks of this daily exercise. I have began prolifically writing, a result of the waves of creativity flooding my veins as I kick and push against the water. I love feeling so alive.
And perhaps most of all, I love feeling a sense of connection to my mum, a prolific swimmer her entire life. One of my first memories is of her teaching me to swim in the local pool as a very small baby. And still now, though in the latter stage of early onset Alzheimer's, Mum swims three times a week. Upon her return from the pool, she is more lucid and happily content than at any other part of the week.
At the grand age of 34 I have discovered my very own mermaid's life. And I really, really, like it. She and I have fun together. I sense that we are about to go on some rather exciting adventures and I genuinely cannot wait. I no longer give a monkey's about the old camel toe though I do wonder how I am going to hide my tail. #mermaidproblems