For as long as I can remember dance was my first love. I came in to dance relatively late, at age 11, but by 15 I had performed all over London which gave me a massive confidence boost and enabled me to teach others and organise local dance events - initially these focused on street dance which was what everyone was doing in Peckham where I grew up.
Since then I have worked hard to create a dance-based business called The Movement Factory
An integral part of the company is the community work we do - taking dance to youth clubs, training the next generation of community dance teachers and generally giving young people dance related opportunities and training they would otherwise not have access to.
We live in a culture that promotes consumerism, screen-time and couchpotato-ism, which is taking a heavy toll on our health. In a recent report, an average child between eight and 16 in the US spends seven hours a day on 'screen-time', I presume our figures in the UK will be similar. No wonder obesity rates amongst children and teenagers have skyrocketed, bringing with it high rates of diabetes and other weight-related illnesses.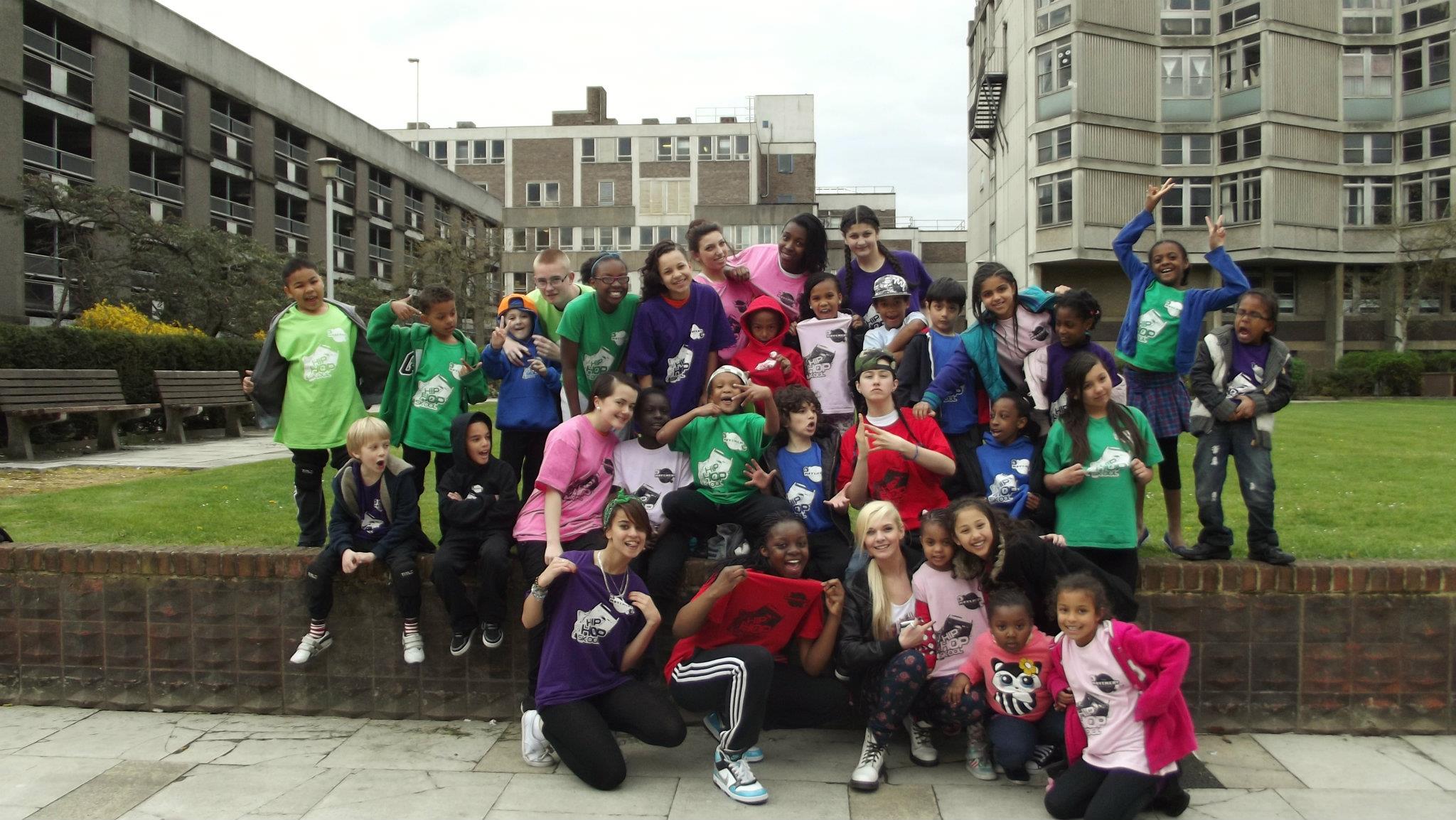 Schools realise that their provision of PE is not enough to counter these trends and some of the more forward-thinking institutions realise that they can play an important role in introducing children and young people to activities which they will enjoy and continue to do outside the curriculum hours.
I don't know about you, but when I was growing up, PE lessons were not exactly fun. Although things have improved greatly, schools still struggle to engage young women in PE. Sport and physical education in schools used to be, and in some cases still is, centred around competitive sport. Don't get me wrong, many young women enjoy and excel at this kind of activity, but crucially, many don't. This is where dance comes in.
Dance has proven to be a fantastic engagement tool for girls and young women who often begin a life-long pursuit which brings them both fitness and pleasure. At a time when, more than ever, young women get bombarded with images of stick-thin models and live in a society where most people do not get enough exercise, engaging with dance is a great way to give these young women different role-models in the shape of energetic, muscular dancers, who use and inhabit their bodies.
I would have been thrilled beyond words to be shortlisted for the Women of the Future awards in association with Shell at any point during my career, but now, more than ever, I am so excited as it will enable me to advocate more funding to be made available for schools to invest in really engaging their young women in dance related fitness - and to get the message out there more widely than I ever could have done on my own!
Leanne Pero is a shortlister of the 2012 Women of The Future Awards.
For further information click here.
The awards ceremony will take place on Tuesday 20 November and is hosted by Real Business in association with Shell.