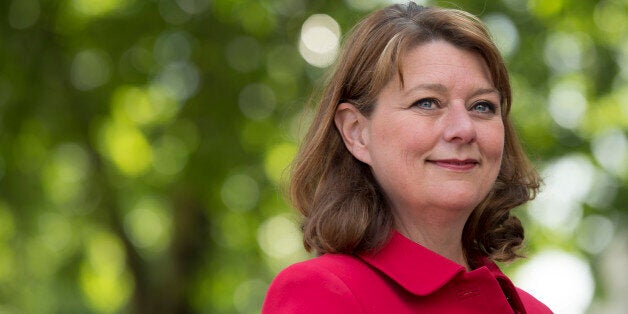 While we are buying presents and planning family Christmas holidays, for most of us, our minds couldn't be further away from those who are suffering or who find themselves in troubled situations. That includes all of those people who will be spending these holidays behind bars.
What happens in our prisons impacts on us all. People in prison, no matter what crime they have committed, are human beings. The vast majority of today's prisoners will at some point be released and will return to our communities. It is in everyone's interests that they are able to integrate back into society after release so that they don't get stuck in a revolving door of re-offending.
But that is only relevant to those who survive their sentences.
Thanks to the Howard League for Penal Reform, a hidden crisis is now being brought to light in our prisons.
A record high level of suicide should shock us all. It should force politicians into action.
The Welsh prison system is bundled up with England as part of a single criminal justice system.
For 'England and Wales', prison suicides are at an all-time high in 2016, with 102 prisoners taking their own lives during the year so far.
The Wales-only figure is also shockingly high. There were 6 suicides in Wales during 2016, compared to 2 last year. There have been 3 suicides at Parc prison, 1 at Cardiff, and 2 at Swansea.
The work of the Howard League, Inquest and other organisations paints a picture of overwhelmed staff in a climate of continued cutbacks from the Westminster government. I've personally been contacted by prisoners and prison officers who describe a prison system that is in crisis.
The crisis is affecting both women and men prisoners. And with a large new super-prison set to open near Wrexham, this is a critical issue for us here Wales, that can no longer be ignored.
HMP Berwyn will be a £200m+ Category C facility serving the north of Wales and parts of north-west England.
There has been a long-running campaign to secure a prison for the north of Wales to service people from the surrounding communities. I've supported that as a solution to the current situation whereby people are imprisoned too far away from their families and little consideration is given to those whose first language is Welsh. What is coming to Wrexham is not that solution. I am not convinced that a prison of that size will be able to meet the needs of the surrounding communities in the way we need it to. This new prison raises the need for greater examination and scrutiny of what goes on prisons and of wider criminal justice policy in Wales.
Prisons in Wales are run from the Ministry of Justice and HM Prison Office in London. That is not the case in Scotland.
The Conservative party at both UK and Wales level has worked to ensure that criminal justice is kept out of the hands of Welsh democracy. However, many of the costs associated with this new prison will be devolved. Healthcare, housing support, education and other public services will be provided to the new prison by the Welsh Government through our devolved NHS, housing associations and local authorities.
None of this is set to change with the Wales bill currently going through the UK parliament and so it will inevitably have to be looked at again.
In the light of these latest suicide figures, Plaid Cymru contends that that debate should start immediately. Our "at-risk prisoners" can ill afford to wait for the difference that could be made from having Welsh prisons under Wales's control.
I used to work as a Probation Officer. Drawing on my experience in that role, I authored a paper back in 2007 entitled "Make Our Communities Safer". For me, creating safer communities should be one of the chief aims of criminal justice policy. It shouldn't just be about punishment. It should also be about making sure our citizens are less likely to be the victims of crime. There could and should be much more focus on the prevention of offending and re-offending. What happens in the courts, in prisons or in youth justice system, affects what happens on our streets.
In last May's Welsh elections, Plaid Cymru contested the Police and Crime Commissioner seats for the first time, winning two out of the four available positions in Wales.
Police and Crime Commissioners don't control operational matters, but can raise important issues.
Arfon Jones, North Wales PCC has opened up a debate about dealing with the harm caused to communities from open outdoor class A drug use and discarded needles through the provision of "safe rooms". Both he and our PCC for Dyfed Powys, Dafydd Llewelyn support the devolution of criminal justice, tackling domestic abuse and other hate crimes like racism, and they want to have a clear aim to reduce re-offending.
Plaid Cymru elected Police Commissioners provide a glimpse of what kind of forward-thinking policies we would see in Wales if we had more of a say over our own criminal justice policy.
Paul Silk, chair of the Silk Commission into the Welsh constitution said he wanted to see "a Welsh government empowered...to diverge from the rather vindictive criminal justice policies that have seen prisoner numbers increase in England and Wales from under 40,000 in 1985 to almost 90,000 at the latest count". Plaid Cymru agrees. We are convinced we could do a better job of taking decisions over Welsh criminal justice matters than Westminster can.
My vision for this country includes a prison system where people are not pushed to kill themselves, where fewer people become victims of crime, and where all people with mental health problems get the treatment they need. I don't think that's too much to ask for, do you?
Popular in the Community