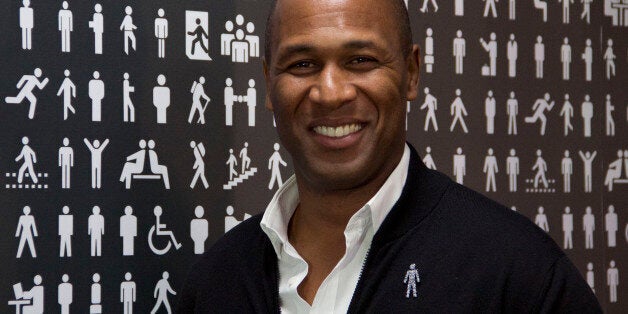 Football to Amsterdam has been an amazing success over the past four years and I'm really looking forward to saddling up for the first time to raise money for a charity close to my heart, Prostate Cancer UK.
Prostate cancer affects 330,000 people in the UK, a staggering statistic. Think of a packed out Loftus Road and then imagine that almost 18 times over; those are the figures we are dealing with.
One in eight men in the UK will be affected by this disease in their lifetime, but as a black man my risk is even greater. One in four will be affected, and if there is a history of the disease in the family - like mine - those odds are even shorter.
I'll admit prostate cancer wasn't on my radar a decade ago; I knew nothing about it at all. Now I do. I lost my grandfather to prostate cancer and it's also affected other members of my family too. I'll be 50 in December, and need to set an example to my family and my peers, so I go and see my doctor every year without fail.
Someone once said about the dangers of prostate cancer, that men should not die of ignorance, and those words are so true.
It's always been a taboo subject; that process of men going to the doctors and talking about their health. Men always tended to stay away from it. Men didn't want to go to the doctors. Even today if they've got anything wrong with their waterworks some will think, 'Oh it'll be alright, we'll be alright". We're good at saying that. But this is a serious situation and it's important that people become more aware.
I've been in a privileged position as a footballer, coach and now director of football, but I'm also a son and a father and want to be a role model outside the beautiful game. It's up to people like myself to change that philosophy. If men want to be macho, they shouldn't walk away from problems; they should face it head on.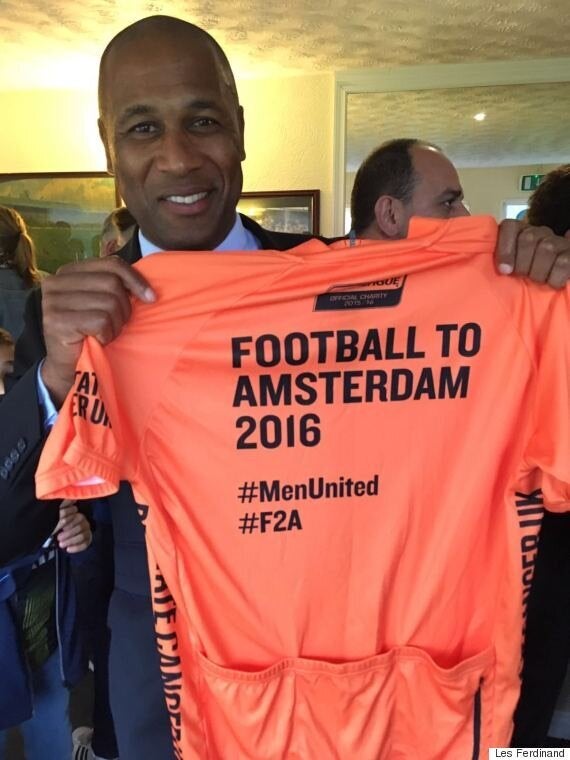 It's not all negative. We are making progress. Thanks to the work of Prostate Cancer UK, particularly their groundbreaking link up with the EFL, a disease that people never spoke about a decade ago is now front and centre.
Both Millwall and Scunthorpe United have both proudly displayed Prostate Cancer UK on the front of their kits across seasons, while Oldham Athletic and Barnsley have also produced special shirts. Luton Town named Kenilworth Road the Prostate Cancer UK Stadium for one memorable night while Hartlepool United and York City have both named stands after the charity.
Queens Park Rangers have always been proactive supporting the charity with regular matchday collections and awareness days at Loftus Road.
I'm proud to see our squad - and each and every player in the EFL - displaying the charity's 'Man of Men' logo on the back of their shirts. And I'm proud to see managers and club officials up and down the land sporting the iconic Prostate Cancer UK pin badges. That man represents you, me and everyone in the fight against prostate cancer.
I joined Jeff Stelling on the final day of his epic Men United March last year as he raised more than £400,000 and the scene as we took our final steps up Wembley Way was something very special.
I met some incredible people affected by this disease. Everyman characters like Kevin Webber who was told he could have two years to live, just over two years ago.
Far from letting this disease consume him, Kevin has taken on a succession of epic adventures and raised an incredible amount of money which will help the charity in its aim to shift the science and crack the three core issues of diagnosis, treatment and prevention, which have been left unsolved for too long. It will also help provide support and information to those affected by the disease, like Kevin and his family.
So that leads me onto my adventure next year where I'll join a peloton of 500 riders making the 145-mile journey from London to Amsterdam from June 9-11.
By joining the fight, and taking part in the biggest ride in football I'll be striking back against this disease and I want Rangers fans to join me along the way.
Back in 2013 35 hardy souls saddled up to make the inaugural trip from Wembley to Amsterdam, and its fair to say the ride has gone from strength to strength since then.
Run in tandem with Prostate Cancer UK's long-term charity partner the EFL, the end-of-season fundraiser, Football to Amsterdam, has welcomed former players, managers, pundits club staff and supporters, and last year introduced a new northern start from Barnsley while a team from Ipswich including former England captain Terry Butcher joined the London leg after starting from Portman Road.
That all added up to a field of 350 and the fundraising pot from the four years to date has risen above £1million, a remarkable achievement.
But as we press on with our long term ambition to tame this dreadful disease within the next decade there is so much more to do. That's why I'm getting involved. That's why Preston North End Manager Simon Grayson, who sadly lost one of his best friends to prostate cancer just over two years ago, is riding.
We can't do this alone, though so I'm challenging QPR fans as well as the entire football family to join me along the way and take us into Europe. Just go to prostatecanceruk/amsterdam and sign up.
It's shaping up to be an amazing few days, and we'll all be Men United against prostate cancer. See you on the start line.
HuffPost UK is running a month-long focus around men to highlight the pressures they face around identity and to raise awareness of the epidemic of suicide. To address some of the issues at hand, Building Modern Men presents a snapshot of life for men, the difficulty in expressing emotion, the challenges of speaking out, as well as kick starting conversations around male body image, LGBT identity, male friendship and mental health.
To blog for Building Modern Men, email ukblogteam@huffingtonpost.com. If you would like to read our features focused around men, click here
Popular in the Community