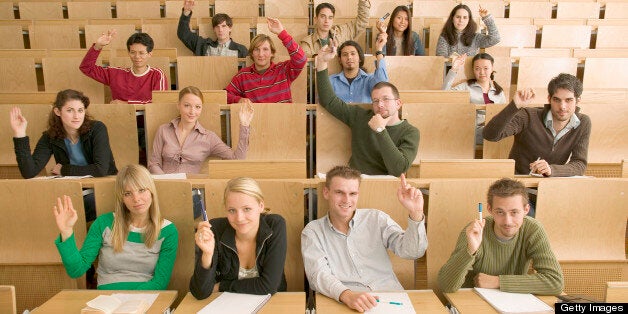 Government has worked hard to ensure higher fees have not deterred large numbers of students from applying to university. But what is the point of getting them through the door without an equal commitment to supporting the work that helps these same students to succeed and get a good job? Even in terms of economic efficiency this makes no sense; students that drop out would be much less likely to repay their loan.
There is a lot of talk about making access to university fair for all. Of course, this is essential for economic efficiency and social justice. But increasingly evidence shows that simply getting into university does not ensure graduate success: the 'best' graduate jobs remain closely linked to the socio-economic and education status of ones parents' and skewed according to ethnicity, gender and type of schooling.
The government funding that supports this work comes to £332 million and accounts for just 2% of the total £13bn that goes to universities. Yet this funding is crucial to student success: it supports the genuine additional cost (over 30%) of recruiting and retaining students from disadvantaged backgrounds.
Teaching at university is about so much more than just lectures. It is about helping to spark a student's imagination and nurturing them to engage and question beyond the formal learning environment. For some students it is about providing support for a range of complex family and financial needs before they even make it onto campus. For many students, their ultimate success in the employment market requires support in areas such as developing their social capital and their sense of entitlement. This comes through creating high quality work-based learning opportunities with employers as part of their course. Furthermore, it demands a creative, nurturing and supportive learning environment where they can say 'yes' to trying new things and can learn to fail and build their resilience.
What happens at our universities is social mobility in action and it doesn't come cheap. Some might argue the existing £322million is not enough and government should be putting in more funding to support this important work.
For example, The University of Huddersfield is one of the country's most successful universities at recruiting, supporting and finding employment for disadvantaged students: it is in the top 10 in terms of diversity of intake, top 10 English universities for student satisfaction as well as the top 10 for employment with 94% of graduates in work or further study within 6 months - a better record than Oxford or Cambridge! Through their outreach, retention, teaching enhancement and financial support the university reaches nearly 45,000 students each year. Cutting government funding would result in this activity being cut in half. Sheffield Hallam University is successful in attracting large numbers of students from disadvantaged backgrounds - 30% from low socio economic groups and 95% from state schools, and a retention rate of 90% just 0.4 percentage points below Oxford. They attribute this success to the quality and nature of the course offering, their focus on employability and their reputation for a supportive learning environment. Over the long term, Sheffield Hallam graduates will support economic growth in the South Yorkshire region. Cuts to this activity would hit 75% of the students at the university.
Popular in the Community