I've always had a complicated relationship with food. A foodie for as long as I can remember, by the time I was 13, I weighed 13 stone. Constant teasing and self-consciousness finally led to a full-blown eating disorder in my late teens. After a great deal of hard work I managed to conquer my illness, and thankfully my love of food remained. I have worked for some of the best-known chefs and restaurants in the country.
I am a Cordon Bleu chef and cookery teacher, and all my recipes are gluten-free.
YOUR JOURNEY TOWARD A HEALTHY RELATIONSHIP WITH FOOD:
1. I CAN RESIST ANYTHING BUT TEMPTATION
Start by checking all the labels of the food in your house. If 'sugar'is listed in the top 5 ingredients, throw it out! Instead, ensure you have only wholesome ingredients in your kitchen.
The key to success in a gluten-free diet is planning. Without forward thinking, you will find yourself eating convenience foods; these not only contain gluten, but will undoubtedly be high in fat.
De-clutter your thoughts with a silent break, walk or meditation.
4. GOOD FOOD IS GLUTEN FREE
Fruit, vegetables, meat, poultry and fish don't contain gluten - these are the foods we should be eating.
Convenience foods usually contain gluten. To avoid falling into the 'I'm hungry now and I don't have the patience to cook at 6pm' trap, I make a big batch of soup, about 10 portions. When it's ready I divide it into takeaway containers and freeze it. Puréed soups work best. They are delicious and filling and work for lunches and dinners. Making your own food is definitely the way to go; aside from being cheaper, you have total control of what's going into your body. Try my recipes like Butternut Squash and Carrot Soup and Pea Soup below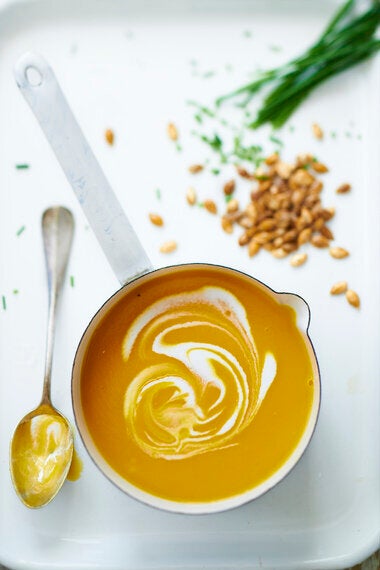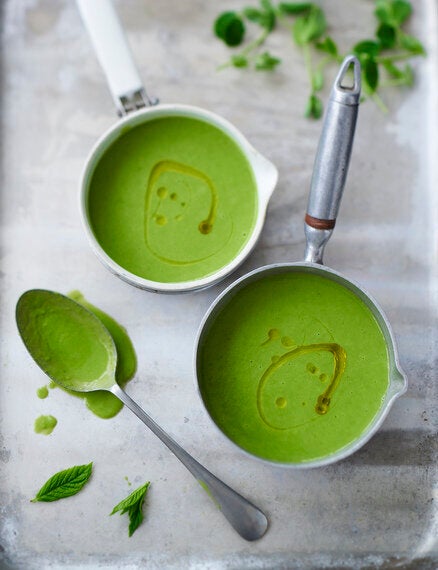 Conscious eating, on the other hand, means eating foods that agree with your body, and avoiding those which don't.
Season everything with love, what you put in is what you get out.
One small positive thought in the morning can change your whole day. Eat clean, stay clean! Every new day is another chance to change your life.
Eating should be an enjoyable process. Make it a regular habit to prepare your meals with time and relaxation. Be totally present with the preparation of your meals, and don't do anything else at the same time. When you eat, only eat. Feel how the food tastes, smells, observe the colours, feel the different textures in your mouth.
Perhaps the most intimate relationship each of us will ever have is not with another person - instead it's between our bodies and our food.
Intsagram MYRELATIONSHIPWITHFOOD