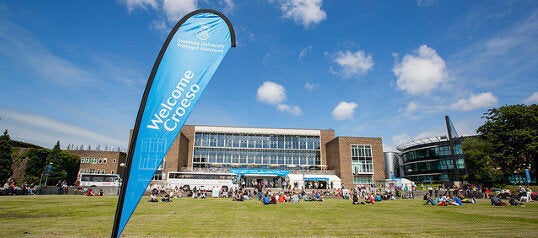 Thinking back to when I first arrived at Swansea University, I really didn't know what to expect. I'm from Cardiff, so the 'just down the road' car journey led me to the assumption that life wouldn't be that different. However, I'll never forget arriving in a very different, fresh and exciting Swansea.
These days I'm often asked by students; what did you know about Swansea University before arriving? What's there to do in Swansea? What exactly is 'Freshers'?
Swansea University & Swansea Students' Union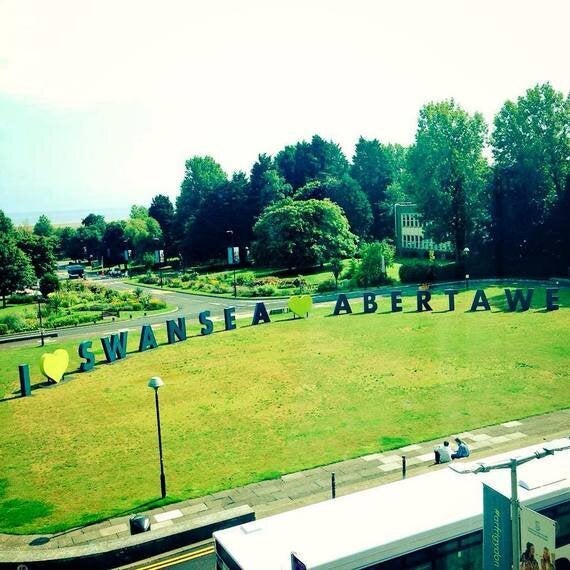 Swansea University sits in Singleton Park and is just a few footsteps away from Swansea Bay, which boasts a further 50 gorgeous beaches that make up the world famous Gower Peninsula. Frequently scoring highly in the national student survey, the university also has an excellent track record of graduate employment, as well as being a forerunner in terms of academic and scientific discovery. The Students' Union ensures that you get involved in activities, meet new people and most importantly, have fun and enjoy Swansea!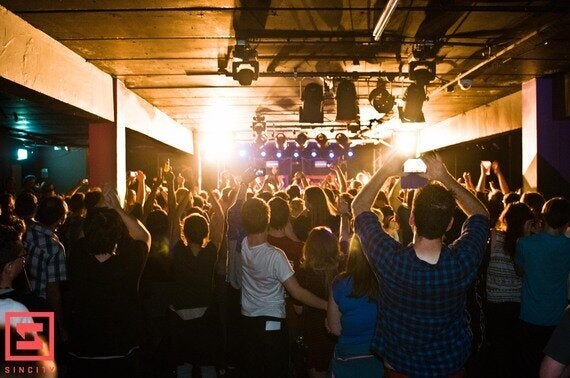 Nightlife: There's a really straightforward answer to this one, Wind Street! Pronounced "whined", or more suitably, 'wined'. If you're familiar with the electric atmosphere of the strips of Kavos, Malia and Magaluf, you'll know what to expect...minus the warm weather.
Lined with tasty restaurants, thumping clubs and hearty pubs, Wind Street always has a buzz, but none so like that on a Wednesday night. Wednesday night belongs to the students.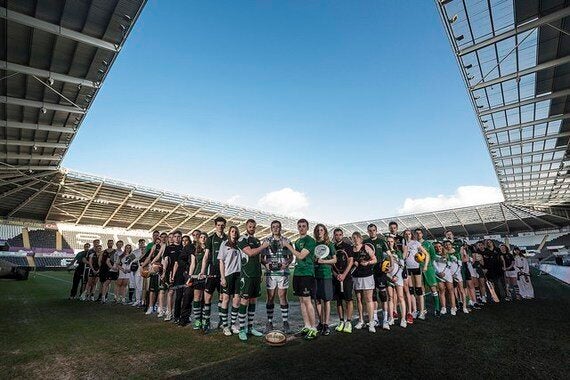 Sport: Every Wednesday, over 2,500 of Swansea University students compete against rival universities in BUCS (British Universities & Colleges Sport). There are over 50 different sports teams to choose from.
Swansea also competes vs. Cardiff University in the biggest student sporting event in Wales, 'Varsity'. Over 30 grudge matches take place throughout the day, and they're all of epic proportions.
Swansea is also the proud home to both the Ospreys rugby team and Swansea City Football club, who share the fantastic Liberty Stadium.
Out & About: You may have heard of 'The Mumbles' and confused it with a condition of not speaking loud and clear enough, however what it actually is, is a favourite spot in Swansea for many, including myself. I often cycle along the costal path and enjoy the sea breeze, but if cycling isn't your thing, there's a bus service and even a small land train. You can of course also simply stroll along the path before arriving at seafront restaurant Verdi's, where freshly made Italian pasta, ice cream and cakes await. Enjoy them whilst watching the waves roll in and crash against the beach.
Swansea has Wales' largest indoor food market, multiple cinemas and also a broad selection of high street stores for the shopaholics amongst us (just keep an eye on that student loan).
So, now that you're a bit better acquainted with Swansea, let's get you through Freshers Fortnight!
Your first few weeks in Swansea will be jam-packed with new activities, places and faces. This can be a daunting time for many new students who are venturing out on their own for the very first time, but it's an exciting time too!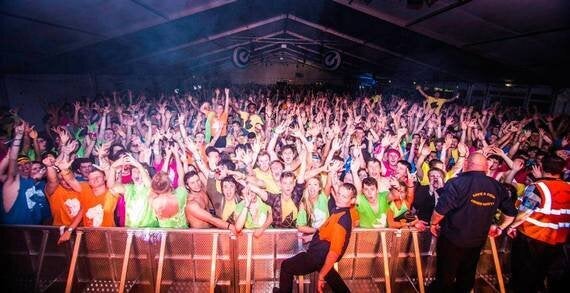 During the fortnight, your Students' Union provide a large number of diverse activities and events from massive UK artists, fireworks, carnivals, student club nights and classic pub nights including quizzes and karaoke. There are sure to be some sleepless nights and early morning activities to enjoy! Remember though, you're in a brand new and unfamiliar environment, so stay safe, pick up a campus/town map and grab the number of a reputable taxi firm. Some of the social events involve students drinking copious amounts of alcohol, so here's Rule Number 1...
Don't feel obliged to drink yourself under the table, or dance on the top of it!
Now let's get down to business. You have official things to take care of too. You'll need to enrol, meet your tutors, have a look around your department and take a guided tour of the library. All meetings organised by your course tutors and department are important to attend. Other really important things to sort out ASAP include registering with a doctor and dentist, and making sure your belongings are insured. So Rule Number 2 would have to be...
Enjoy the fun stuff, but do the important stuff too!
On the 22nd and 23rd of September, Freshers' Fayre on Fulton Lawn gives you the chance to meet fellow students, learn more about what the City of Swansea has to offer and find the sports teams and societies you want to join. Expect freebies and giveaways, information and promotions, live demonstrations by sports teams and societies, as well as music, entertainment, food, drinks and MORE! Rule Number 3?
Go to Freshers' Fayre, get involved and try something new!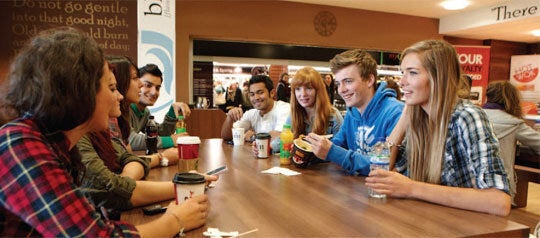 Freshers' will be an incredibly exciting introduction to your life at university. However, you may find things slightly overwhelming at times, and even the most independent person can feel a bit homesick. Just remember, everyone is in the same boat and there's a vast advice and support network surrounding you.
Enjoy the best years of your life, so far...