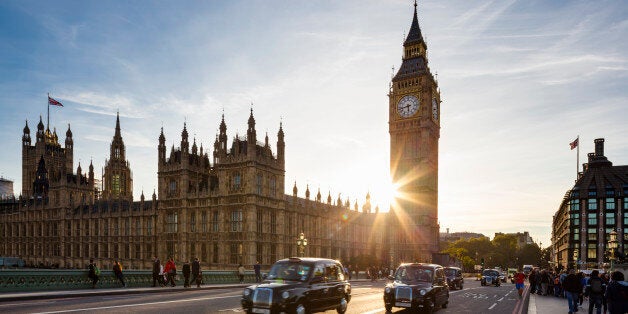 Barely a day goes by without a news story emerging about one crisis or another in the NHS. From the furore surrounding the junior doctors contracts to waiting times being missed by ever increasing margins, the picture seems bleak. These issues matter. They matter for those of us who rely on the services provided by the NHS and they matter for those who have made their lives work caring for those in need, sometimes at life's most critical moments. But if all our attention is spent firefighting one short term crisis after another, we run the very serious risk of sentencing the country's most beloved institution to a dismal future which is immeasurably worse than its current state. The situation is critical.
I have the honour of chairing a brand new Select Committee in the House of Lords which has been established with the explicit aim of examining the long-term sustainability of the NHS and making recommendations to Government by March 2017. The Committee is made up of surgeons, doctors, former health ministers and others who still play an active role in the governance of the NHS in England. We are committed to shedding light on the longer term challenges faced by the NHS which are often overlooked amidst the consistent stream of press headlines about the present.
We have decided to focus on five areas and will be hearing oral evidence on each of them before Christmas.
1.Resourcing issues - including funding, productivity and demand management. The Committee's inquiry comes as NHS commissioners and providers wrestle with an annual deficient of £1.85bn. Imminent demographic changes promise an older population and more patients with increasingly complex long-term health needs. We will be asking if the current funding model for the NHS realistic in the long-term or whether new models be considered. We will also be asking whether it is time to review exactly what is provided free at the point of use.
2.Workforce - including supply, retention and skills. Staff are the NHS' greatest resource. We will be asking how an adequate supply of appropriately trained healthcare professionals can be guaranteed and whether enough are being trained. We will also be examining staff retention and whether staff in the NHS have the right skills for future health care needs.
3.Models of service delivery and integration. The integration of health and social care has been an ambition for a long, long time. We are interested in how the move can be made to an integrated National Health and Care Service and how organisations in health and social care can be incentivised to work together.
4.Prevention and public engagement. Prevention is always better than the cure. We will be asking how people can be motivated to take greater responsibility for their own health and how people can be kept healthier for longer.
5.Digitisation, Big Data and informatics. Changes in healthcare and medical technology will lead to more personalised prevention and treatment of diseases. We will be examining how new technology can be used to transform the way healthcare is delivered and how Big Data can be used to predict epidemics, cure disease, improve quality of life and avoid preventable deaths.
We have published a Call for Evidence and invite anyone with an interest to contribute by Friday 23 September. The link to our website can be found below.
The NHS is one of our most beloved institutions with principles that people value and admire but like any public service it must adapt. We need to find long term solutions. Our inquiry will get to the core of the challenges that the NHS will face over the next two decades and beyond. We hope that it will lead to a cross-party consensus on a sustainable approach to better healthcare for all.
Lord Patel KT is a Crossbench member of the House of Lords and a leading obstetrician. He is also the Chancellor of the University of Dundee
Related