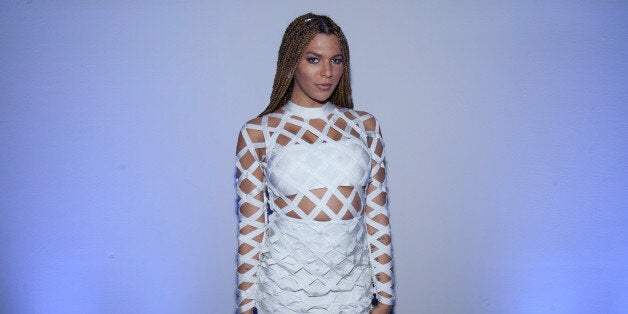 Today, we were confused yet, depressingly unsurprised, over L'Oréal's reaction to Munroe Bergdorf - their first transgender model - for commenting on well documented and evidenced structural inequalities that exist in our society. But who is doing the speaking matters, doesn't it?
So Munroe, as a black trans woman, was perceived as being anti-white. Munroe Bergdorf, one of the new faces of L'Oréal's diversity initiative was politely informed that L'Oreal UK would be ending its relationship as she referred to ALL (yes all) white people as racist. Racism, and sexism, cannot be unwoven from our collective history and the structures, social interactions and representations all around us.
Question: if L'Oreal didn't think they themselves suffered from structural inequalities, like racism, why do they need a 'diversity initiative' in the first place? I'll wait...
Our overarching sentiment is quite simply this: what's the point? If brands and business truly mean to address diversity, they need to be ready to address racism. There is a world of difference between words and deeds, and contrary to Western corporate opinion, people of colour can actually see beyond the BS of corporations that want to just be seen to be doing the right thing.
L'Oréal's record of bad press with black women
L'Oréal have a track record of bad press with black women, from white washing Beyoncé, to using Jourdan Dunn in a Maybelline Foundation advertisement but not actually stocking her shade, and to generally underperforming in catering to women of colour across ALL beauty categories. Not just to L'Oreal, and not just to the beauty category, but black women are an afterthought (and we low key know that). We're only relevant to L'Oréal now because of our growing economic power, and proportionate spend in beauty products (which is reportedly six times that of white women). What can I say, we love to slay.
Listen with the intent to understand, not reply
L'Oréal had an opportunity to really listen to the raw and truthful sentiments made by Munroe as a direct response to the violence of white supremacists in Charlottesville. Not only did they have the opportunity to listen, but they asked for this opportunity. In establishing a diversity initiative, and therefore addressing structural racism, you can't then pick and choose what to support.
L'Oreal could have actually continued the conversation and finally tackle inclusivity and acceptance in a very authentic and impactful way. But instead, they listened, but only with the intent to respond, and their response was in the form of labelling yet another women with an angry and black label. And shutting down the conversation. It was more important to silence the conversation around structural inequalities, than address the structural inequalities themselves.
As Reni Eddo-Lodge rightly referred in her book 'Why I'm No Longer Talking to White People About Race' - when it comes to racism, some people don't want to hear it, and these people aren't even worth speaking to or working with.
I've partnered with L'Oréal as an influencer, and while they do the best black eyeliner I can find in Superdrug, it'll be a cold day in hell before I ever think they are 'for me' as a black woman. My only advice to Munroe and others influencers of colour; if you're going to do a deal with the devil, you better known him for what he is. Be prepared to play the game, but don't cry when you realised that the game is rigged.
Looking at the responses on Twitter today, I'm loving the recommendations to encourage Rihanna's beauty brand Fenty Beauty to scoop up Munroe as an ambassador. I'm so here for it.
For L'Oréal (and other brands like them) the next time you want to run a diversity campaign, ask yourself whether you're truly ready to address racism and its unseen and insidious structures that keep it in place, otherwise you ought to not waste our time. My (white) friend rightly said recently that white people speak of wanting to be 'diverse' but when it comes down to it, really can't stand to be in a room with people who aren't like them.
Luckily, and maybe because she's white, I dunno, her job won't in jeopardy for making such remarks.