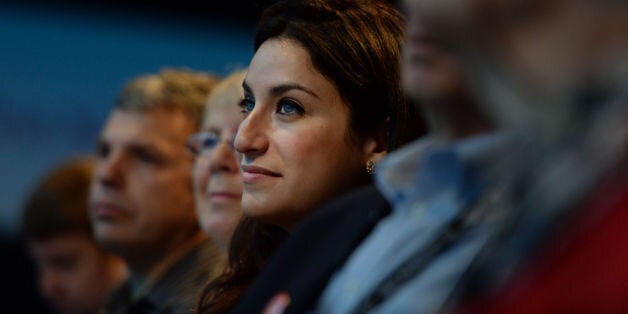 Can you imagine a child having a stomach ache for a decade? A sore throat? An ear infection? Luckily this is not something our children have to face today. Thanks to our NHS, there are GPs and medicines there to help. But for children with mental health problems, there is no such reassurance. For too many of these children, the right help simply does not exist, and even where it does, they have to wait up to ten years to get it.
These are the findings of a shocking new report out today. The research from the Centre for Mental Health shows that children and young people go on average ten years between their first signs of mental health problems appearing and receiving the right help. These children have to endure a decade of feeling not quite right, a decade of feeling different, a decade of feeling progressively worse, a decade of not fulfilling their potential.
The state of children's mental health and our society's response to it, is undoubtedly the scandal of the reality of life in Britain today. The young people, families and professionals I meet across the country tell me that services are straining at the seams and struggling to cope with growing demand. In recent years, rates of self-harm and suicide have soared. Without the right help early on, children are being left to struggle and become more seriously ill. The number of children turning up to A&E with mental health problems is now more than double what it was in 2010.
The Tory Government has repeatedly said that child and adolescent mental health is a priority for them, but last year they failed to spend the money that they promised to children's mental health. According to the charity, Young Minds, the money that was supposedly spent did not even reach the frontline services for which it was intended. The Government pledged that each local commissioning group would be supported to produce a Transformation Plan setting out how they intended to transform the support on offer to children and young people with mental health problems, and that these Plans would be available by December 2015. Too many are hard to find or are missing and when they are located, they vary from weighty documents to one page infographics. What message does this lacklustre response send to the vulnerable children with mental health problems left to struggle without the help they need?
These Transformation Plans were supposed to set out a vision for the future of services that have been so badly neglected by this Tory Government. They must tilt the balance towards prevention and early diagnosis, and away from waiting until a bad problem becomes an acute crisis before children can get help and support. It doesn't add up that just 8% of our mental health budget is spent on young people when 75% of mental health conditions first arise during childhood.
We need to embed good mental health into every school and every college, so that children grow up equipped with the language and confidence to be able to express how they feel.
We need to do more shake out the prejudice and tackle the taboos. We need to help parents and teachers spot the signs and know the importance of getting early help.
And, critically, we need to invest to ensure that when those parents seek help for their children, they are not turned away.
As today's report shows, waiting for a child's mental health to deteriorate until it hits crisis point causes untold and unnecessary distress to their lives. It denies us the talents and potential of so many of our next generation whose lives should be filled with hope and anticipation, but all too often are scarred by fear and anxiety. Children and young people are suffering, they should be getting the support they need, not in decade, not next year, but now.
Luciana Berger is the shadow minister for mental health and Labour MP for Liverpool Wavertree