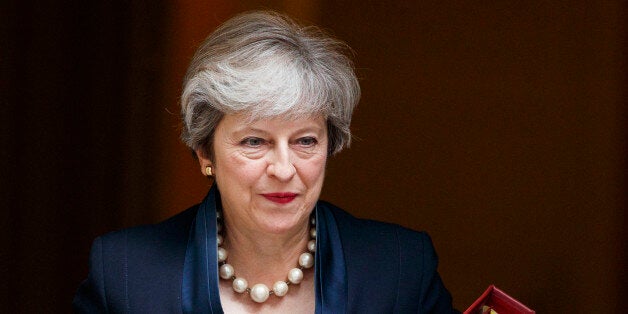 Where's the money to make a reality of the Prime Minister's oft-stated, but yet to be delivered, claim of parity for mental health?
New figures I have gathered through Freedom of Information requests to Clinical Commissioning Groups (CCGs) across England reveal that, for the fourth year in a row, the government has failed to deliver on its promise to increase the money reaching the mental health frontline. In fact, for the second year in a row, over half of CCGs across England report that they plan to reduce the proportion of their budget they spend on mental health. It is wonderful that after years of embarrassed silence, more and more people are able to talk about mental health.
Mental health is on everyone's lips, including the lips of the Prime Minister. When she took office in July last year she noted the "burning injustice" that "if you suffer from mental health problems, there's not enough help to hand". Again in January this year, she said: "For too long mental illness has been something of a hidden injustice in our country, shrouded in a completely unacceptable stigma and dangerously disregarded as a secondary issue to physical health."
And here is what Theresa May told me at Prime Minister's question time only this month when I confronted her with the shameful case of Girl X, restrained no fewer than 117 times in a place not fit to care for her because no suitable psychiatric bed could be found - a case that prompted Sir James Munby, our most senior family court judge, to warn that the state will have blood on its hands over its mental health failings.
Mrs May said: "... the government are putting more money into mental health... we have increased the funding... this government are focusing on it and putting more resource into it."
Well, that money is not reaching the frontline. Warm words from the Prime Minister. Cold, hard, contradicting facts from CCGs across the country. In 2014/15, 67% of CCGs said that they did not intend to increase their proportion of spend on mental health. In 2015/16, 38%. In 2016/17, 57%. And for 2017/18 it is more than half again, 52%.
You won't find these damning statistics in any official government dataset, though. The annual survey of investment in mental health services was scrapped under the Tory-led government in 2012. In order to shine a light on mental health spending that reaches the frontline, I have had to submit Freedom of Information requests to individual CCGs every year since. It is a shameful lack of transparency and accountability on the part of the government.
The stark reality is that there is no equality between mental health and physical health. The government is simply failing in its duty, enshrined in law by the Health and Social Care Act 2012, to make parity of esteem happen. Yes, it is good to talk about mental health. We are talking as never before. However, the talk is increasingly of crisis. The government promised parity for mental health. It has delivered crisis in staffing, funding care. Most of all, the government has delivered a crisis in confidence that help will be there when called for.
The government talks about parity, but it fails to deliver. The result is that vital prevention and support services in our schools and communities are being reduced and even closing. That in turn means more people reaching crisis point and turning to 999 services - ambulance and police - desperate for help. The result is more people being detained under the Mental Health Act and spending unnecessarily long periods in hospital. It is good to talk about mental health - and we must keep talking. But now is the time for action.
We must continue to strengthen the social movement in mental health that is creating the space for us all to talk about the issues more freely. Mental health spending must be ringfenced. We must invest properly in prevention and early intervention in our schools and communities. We must close the yawning gap between government rhetoric on parity and the reality of people's experiences. We must keep talking. But now is the time for action.
Luciana Berger is the Labour MP for Liverpool Wavertree