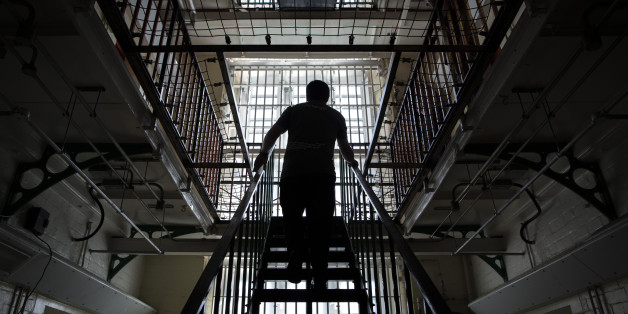 Dan Kitwood via Getty Images
Politicians, myself included, are often tempted to pronounce that failures in policy have caused a crisis. Some might say this label is overused and that we reach for it all too readily to describe a situation we deem to be out of control. Those of us in opposition are perhaps the worst culprits. But today, during a Westminster Hall debate I have secured, I will be demanding serious answers about an issue which truly warrants this title.
The level of suicide and self-harm in our prisons could not be accurately described as anything other than a crisis. Save Government ministers, you would be hard-pressed to find anyone who would disagree with this classification. Frontline prison staff, charities, and Members of Parliament of all colours have condemned these shameful and shocking circumstances. I suspect, in private, even the Secretary of State and her team at the Ministry of Justice agree.
Official data published in January showed that 119 prisoners died by suicide during 2016. There were more self-inflicted deaths in prison last year than in any other since records began over 25 years ago - the rate has doubled in the past five years alone. Someone takes their own life in our prisons every three days, and people in custody are now 8.6 times more likely to die by suicide than those in the general population. Self-harm has also reached a record high of nearly 40,000 incidents, up nearly 7,000 compared to the previous year.
In the United Kingdom the death penalty was abolished over half a century ago, yet within our modern-day prison system, the number of prisoners paying for their crimes with their lives is at an all-time high. The scale of this tragedy is difficult to comprehend.
Dean Saunders, aged just 25, died by suicide at Chelmsford Prison. I was compelled to call for a debate in Parliament to share the pain and frustration felt by Dean's parents, Mark and Donna, and many others like them, after countless failings led to the needless death of their son.
Dean was suffering from severe mental illness, and had harmed both himself and his brother and father as they tried to help him during a paranoid episode. He was charged with attempted murder, and sent to prison. At the inquest, the jury found that Dean's welfare had been neglected by both mental health services and the prison system. Care UK, the private company which ran healthcare at the prison, reduced the frequency of Dean's observations, despite several warnings that he might harm himself. Financial considerations were given as a significant reason for this decision.
The harrowing reality is that most of these devastating losses were entirely avoidable. There are far too many people in our criminal justice system who should be treated in an inpatient mental health unit. In theory, prison should provide a unique opportunity to provide mental healthcare in a secure setting - to reach those who might otherwise have fallen through the cracks - but mental health services within prisons are falling dangerously short.
People in prison are over three times more likely to suffer from depression, 12 times more likely to suffer from a personality disorder and 16 times more likely to suffer from psychosis. When a prisoner's mental health needs mean that they need to be moved to a hospital, departmental guidance recommends that transfers under the Mental Health Act should take place within 14 days. I was appalled to learn in the answer to a written parliamentary question that in 2015/16 three in four people waited longer than this two week window. This ubiquitous dereliction of duty would never be tolerated in the outside world.
Staffing levels in prisons have been decimated - there are 7,000 fewer prison officers since the Tories came to power in 2010. There are not even enough prison and healthcare staff to provide adequate 'suicide watch' for prisoners at risk. A consultation carried out by the Centre for Mental Health found that prisoners often missed psychiatric appointments because staff simply didn't have time to escort them. It is inconceivable that an inmate in desperate need of mental health support is denied it because cuts have left staff impossibly overstretched.
In January the Parliamentary Under-Secretary of State for Justice, Dr Phillip Lee, told me in the House of Commons that he was 'seeking the details of all those cases to see whether there is a pattern in why they are happening' and that he hoped to 'come forward later in the year with suggestions for policy change relating to mental health assessments in prisons.' When I sought more details it became clear that the Government has made a U-turn on their plans for an investigation.
Today the minister must set out a concrete plan of action to ensure that no prisoner pays the penalty of their life. It is deeds, not words, which are now needed. We can't turn back the clock for those who have already been let down by our criminal justice system, but the Government has the power to banish this pitiful period to the history books.
Luciana Berger is the Labour and Co-operative MP for Liverpool Wavertree