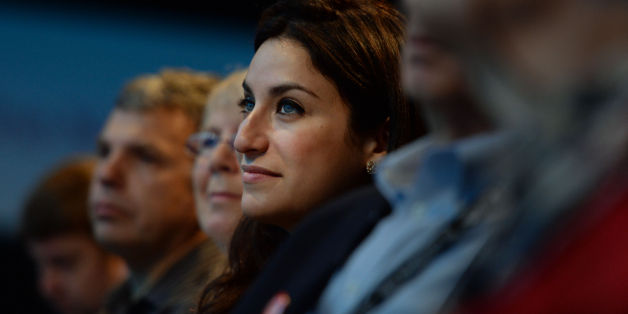 PA Archive/Press Association Ima
Today people across the country will mark Time to Talk Day. The day will see activities dedicated to getting the nation talking about their mental health. From Carlisle to Cornwall, from Southport to Somerset, events will be held to help tackle the taboo that all too often still surrounds mental illness. Nearly 100,000 people have already signed up to the campaign while chatter about mental health is reverberating around the social mediasphere.
We are starting to witness a shift in public opinion towards mental health. This is thanks not only to pioneering campaigners, but also an increasing number of celebrities, sports people and public figures who are willing to speak honestly about their experiences. But as the walls of silence begin to tumble, and the societal stigma around mental health begins to subside, there is concern that as more people seek treatment, they will find there just aren't services there to help them.
For most, it is a huge step to open up about their struggles and admit they need support. It is a cruel reality that overcoming the secrecy which has forced mental illness into the shadows for generations is just the beginning of the battle. Despite ministers making the right noises about mental health, too often their promises and pledges have not translated into demonstrable improvements. Far too many people are confronted with completely unacceptable waiting lists, inadequate care, and in some parts of our country there is no provision at all.
Just yesterday, in her weekly question session in the House of Commons, the Prime Minister spoke about the importance of raising awareness about mental health, reiterating her Government's commitment to parity of esteem. We have heard all of these words before. Although it is true that equality between physical health and mental health is inscribed into law in the Health and Social Care Act, it seemingly gave with one hand and took with the other. It devolved spending decisions to Clinical Commissioning Groups (CCGs), without any mechanism to ringfence money for mental health. Consequently the Government can announce as much funding as it likes to "transform" mental health services, but there is no way of ensuring that it ends up where it is intended. Frequently cash-strapped CCGs see no alternative but to divert money to shore up other parts of our struggling NHS.
Analysis I have conducted of NHS data shows that over the past five years complaints about mental health services have jumped by 54%. In 2010/11 there were 9,180 complaints, rising steeply to 14,103 in the last financial year. This means that more than 1,000 patients every month feel they have been treated so poorly by mental health services that they are compelled to go through the lengthy and inconvenient process of raising a formal complaint.
NHS services are rapidly becoming out of sync with the increase in demand that greater awareness about mental health brings. It is a national scandal that vulnerable people experiencing mental illness are having to battle at every turn just to get adequate care, if they get any at all. The Government must catch up with the changing attitudes of the people.
Today, on Time to Talk Day, we must celebrate the exceptional steps that ordinary people are taking to put mental health on the map. Creative types can explore their mental health at an open mic event. For the more active among us, there are football wellbeing sessions. And for those who just want to talk over a cup of tea, countless coffee mornings have been organised to encourage conversation around mental health. Locally in Liverpool we have the fantastic Brewfie campaign.
To really get to grips with the crisis, the Government must replicate this innovation, of which there are already so many examples. Mental healthcare needs to reflect the multiplicity of each and every one of us. It is clear that "one size fits all" just doesn't work. Provision needs to come in all different shapes and sizes, like we do. It is critical that people can access treatment in non-traditional and non-clinical settings. People won't always reach out for help, so it needs to reach out to them. It should find them through their everyday activities, in education, at work and during recreation. We must embed support in every element of people's lives and communities. It is this kind of ingenuity which will revolutionise the experiences of people struggling with their mental health.
The Government should not underestimate the power of the turning tide in public consciousness. It is a well-known adage that a civilisation can be judged on how it treats its most in need. Our approach to mental health should demonstrate our compassion as a society.
Luciana Berger is the Labour and Co-operative MP for Liverpool Wavertree and President of Labour's Campaign for Mental Health