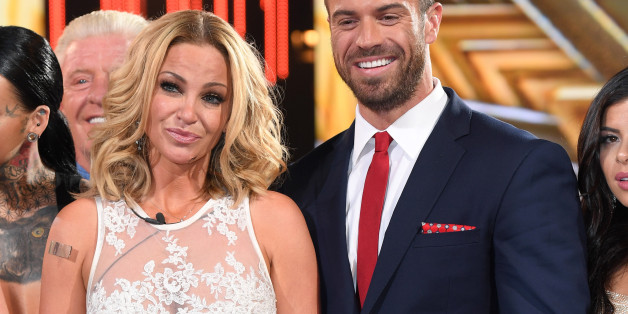 Karwai Tang via Getty Images
Since the turn of the millennium, reality television has permeated through pop culture and taken centre stage on our screens. Programmes that were considered a guilty pleasure in days gone by, now attract broad and varied audiences, eliciting debate at dinner tables, in workplaces and on social media. Love Island was the success of the summer - 2.6 million people watched the finale. Even Jeremy Corbyn couldn't resist backing a candidate (he will no doubt be disappointed that Marcel failed to take the crown).
These shows are helping to define and shape a generation. They offer a snapshot of contemporary human interaction and catalogue the shifting boundaries of what society considers to be taboo. While so many enjoy this tantalising escapism, the producers of these series must recognise the immense responsibility they bear.
I, like many others, have been appalled to witness the treatment of Girls Aloud's Sarah Harding on Celebrity Big Brother over the past few weeks. Sarah, who has been brave enough to be open about her difficulties with depression and addiction in the past, was announced the winner of the show last night. Throughout the series, viewers voiced worries about Sarah's deteriorating emotional state. In light of her history of mental illness, her fluctuating moods and increasingly irregular behaviour made for troubling viewing. Sarah's former bandmate, Kimberly Walsh, was just one of many people who expressed concern for Sarah's welfare. Despite her previous battles with addiction, the production team provided a near constant supply of alcohol in the house and benefited from the boost to ratings Sarah's decline brought about. It felt extremely exploitative.
Meanwhile the media seized on her vulnerability and she was ridiculed in the press for her 'instability.' Sarah's appearance on the show has been reported as 'the final nail in the coffin for her career.' This kind of language would never be tolerated for someone with a physical health condition.
This reality show of today is the equivalent of the old Bedlam visits in the nineteenth century where members of the public paid to poke fun at psychiatric patients. The way in which most of the showbiz media has reacted evokes memories of Britney Spears' very public breakdown in 2007 and Sinead O'Connor's recent struggles. Most of the coverage has shown not an ounce of sympathy - it is mental health shaming. Although we have seen huge strides forward in our understanding and acceptance of mental health, this reporting shines a spotlight on how much further we still need to go.
Rightfully, there was public outcry last year when it emerged that then candidate Donald Trump had mocked Serge Kovaleski, a New York Times reporter who has arthrogryposis, a congenital condition affecting the joints. A poll by Bloomberg before the Presidential Election voted the incident the worst of Trump's many controversies. But mental health conditions are still not considered in the same way. Society's understanding of what illness or disability looks like continues to evolve. The reality is, sometimes it doesn't look like anything at all.
One in four of us will experience a mental illness in any given year. Yet, last year, a YouGov/Mental Health Foundation survey found that 35 per cent of men and a quarter of women waited more than two years to disclose a mental health problem to a friend or family member, or had never told anyone at all. Mental health shaming public figures is bad for us all - it only encourages people to suffer in silence.
The lingering stigma of the past, which is often perpetuated by the press, has created an unbearably hostile environment in which many people must contend with mental ill health. We see instances, where on the same news platform, there is one article praising a public figure for their honesty in revealing a mental health diagnosis, alongside another containing cruel and callous speculation about someone's emotional wellbeing.
In Parliament, 'parity of esteem' became law back in 2012. This principle was intended to give mental health equal priority to physical health. The prevailing view is that we have not even come close to achieving this. As we continue to fight for equality for mental health - parity of funding, staffing and services - we must also campaign for parity of compassion. As Sarah Harding returns to the outside world, I hope that she will get the support she needs. While the media must take responsibility for their unjust portrayal of people suffering with their mental health, we, as viewers and readers, need to condemn it. Mental health shaming reality TV stars is bad for the mental health of our whole society. I suspect that, in the future, it will be this outdated attitude that will be the source of shame.