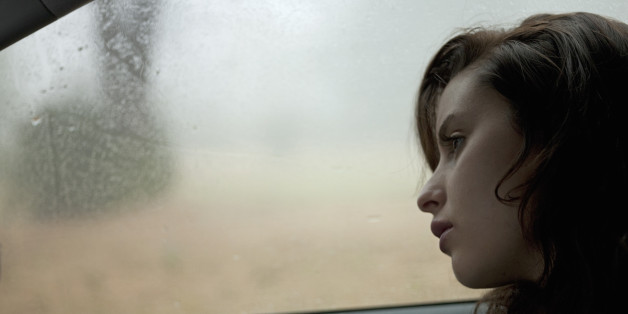 Eri Morita via Getty Images
Mental health, two words that you will have heard numerous times over the last week. It's been all over the news. The Royal Family are getting involved and talking about their experiences as well as supporting mental health charities. Statistics are everywhere, we are being told that one in four women living in the UK are currently suffering with a mental health issue.
That is huge and such an important fact that needs awareness and understanding from everyone. My question is though what are we actually going to do about it? If we know that one in four women are currently suffering with their mental health why can't those women access the help and support they need now?
Our NHS is stretched beyond limits and many of us don't have the money to be able to afford to go private and pay the fees that can be commanded by counsellors or therapists. Mental health issues can be wholly debilitating. Taking over every little thing in your life and manifesting itself when you are least expecting it and are least equipped for dealing with it. Where do you turn when it becomes a crisis?
The natural route is via your GP, you book an appointment and go along like I did recently when I found after 13 years of struggling with depression and anxiety that has manifested in various ways including eating disorders and self harm that I was again at a point where I couldn't cope as 'normal'. I went along to the doctor and poured my heart out, I couldn't do anything for shaking, I felt like I didn't have the strength to put together the words that I had found myself here yet again asking for help.
I have always been treated amazingly by the NHS, my most recent issues in 2014 when I was diagnosed with EDNOS (eating disorder not otherwise specified). I was dealt with as an emergency due to the physical effects that starving myself was having on my body. I received therapy and care on a weekly out patient basis for almost a year. This is by no way me criticising the NHS however my symptoms and condition were very clear on that occasion. This time the whole issue is much more of a grey area and that is something that is causing many women like me to find themselves stuck in the ether of mental health services.
I was offered a higher dosage of antidepressants, I said no, I don't want to numb myself with pills I want to feel better and I see it as a failure in myself to need more of a medication I want to come off of. I was then given a printed sheet with a long list of numbers of counselling centres and therapists that I could access via the NHS. I was told I would need to call to refer myself. I sat in the car outside the GP Surgery as I didn't want to feel that I was leaving there without accomplishing anything. I cried as I told a voice over the car's hands free kit that I couldn't cope and that I needed to talk to someone.
The lady I spoke to was very kind and offered me a detailed assessment which would be conducted over the telephone five weeks later. This was the nearest available appointment for someone who was deemed to not be at immediate risk of harming themselves or others. I felt like I had been kicked in the chest, I couldn't manage a day without feeling a wreck let alone five weeks but I took the appointment and realised that for a time I was on my own.
I am a mum, I work, I have a social life, I blog, I write a newspaper column and I have to get on with my life so I did just that. Feeling on the inside like a hideous mess and yet trying to function as normally as I could. I created an account on Pinterest and poured over inspirational quotes, self help guides and read about mindfulness and wellbeing. I started drawing and writing down mantras that could assist me get through the day and tried to take some of the negativity away starting with how I speak to myself.
The five weeks passed very slowly and I had a 40 minute assessment with another very kind lady over the phone who agreed I needed help. She told me that she would discuss my 'treatment' plan with her supervisor and would be in contact with me within the week to confirm where we would go next. One week later I was told that I would be receiving Cognitive Behavioural Therapy and to expect an appointment in around nine weeks. Nine weeks!
So here I sit, four weeks later, still as low as I was before but trying to function because I simply don't have a choice. I can't curl up in a ball! As I type I wonder how many other people are in the position I am and needing help that they just can't access (yet). Awareness is a wonderful thing but what do we do to help those people who are stuck in between acknowledging there is an issue and getting the help they desperately need. That to me is the thing that needs speaking about.
I would love to hear your thoughts. Should you wish to read anymore of my story please visit my blog here.